Summer Internship Experience With Global Banking Giant – HSBC | Alisha Hafiz, XIMB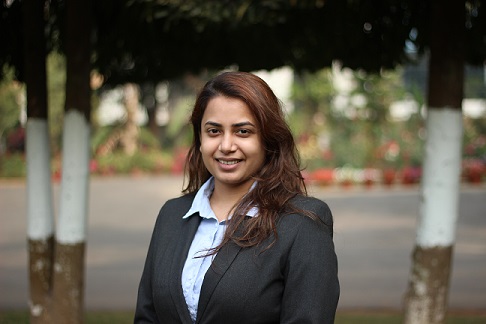 Just when you think you can let your hair down and enjoy the feeling of having made it to the B-school of your choice after much hard work and persistence, you are faced with the challenges and hullabaloo of preparing for the Summer Internship Program.
The twitchiness and trepidation will hit an all-time high as you are faced with the task of carefully sifting through the companies and choosing and shortlisting the ones that fit your goals the best, but having said that, keeping in mind the role is as crucial, if not more.
HSBC is one of the most coveted companies on campus, offering internship positions for both their Business Banking as well as their Retail Banking and Wealth Management verticals.
The shortlists were announced a day earlier and we were lined up for the first round of GD. There were 2 rounds of GD per vertical. I was shortlisted for the second round in both RBWM and BB, but being more interested in BB, I chose to pursue the latter.
The interview started on a friendly note, with the panellists asking me to walk them through my CV. They particularly focused on my career shift from Life Sciences to MBA and wanted to know all about my technical knowledge about the subjects in our first year. A bit of my knowledge about the bank and its history was also tested.
The internship kicked off with a two-day induction program at The Taj Hotel, Mumbai. The Induction Program was very engaging and unique and gave us a flavour of all that was awaiting us on this journey. We were introduced to the culture and values espoused by HSBC and it helped us align ourselves with the work culture prevalent at the organization.
Interns who were selected from various B-Schools across the country were merged into groups to ensure that they built good conversation skills and networked well with each other. A myriad of activities was designed to cultivate attributes essential to working in a team. The induction program was addressed by the Head – HR as well as Head – Strategic Planning at HSBC. We were also introduced to various risk compliances that formed a crucial part of the rules and regulations prevalent at the bank.
I travelled to Kolkata post the induction, where I joined HSBC as a BB intern and I was assigned to work on the startup ecosystem in Eastern India. My mentor and guide both helped me immensely in understanding the project deliverables and in getting used to the culture at HSBC. I started off by trying to extensively understand the SME and startup market in Kolkata, drawing comparisons with other leading cities, meeting various founders, CEOs and technical heads at leading startups in Kolkata and striving to develop an understanding of the business models of those companies. I was well-versed with the core competencies associated with the BB segment and familiarized myself with the various banking products and services that HSBC had in its kitty.
The generation of valuable leads was crucial and I also networked with various accelerators/incubators to understand their needs and concerns.
All the people working around me were extremely helpful and motivated. My mentor was kind enough to take out time from his busy schedule and teach me the nuances of the banking system. He made sure that I made the most of this internship and guided me in every possible way to gradually understand the various concepts and banking products with real-life examples. He also periodically reviewed my work and gave me critical inputs on how I could improve and add value to my work, I also tagged along with him for meetings with clients to understand the system after which he encouraged me to fix meetings and attend them on my own.
Towards the end of the internship, all the interns appeared for a final review with their respective mentors and guides along with other national heads.
I can only be grateful for all the warm courtesies and help extended to me during my two-month stint at this wonderful organization. The rich learning experience and the bonds built with the other colleagues will certainly be cherished for long!
Alisha Hafiz
Class of 2020
Xavier Institute of Management, Bhubaneswar
Xavier Institute of Management Bhubaneswar
Xavier Institute of Management, Bhubhaneswar is one of the most coveted B-schools in India. Established in the year 1987, XIMB is known for quality education in the field of Management and creation of future entrepreneurs. XIMB offers to its students three prestigious programmes; Business Management, Global MBA and Executive-MBA. 30 years and still going strong, XIMB strives to achieve its mission of making managers with a human face.