Summer Internship Interview Experience – Microsoft IDC For Program Manager Intern Role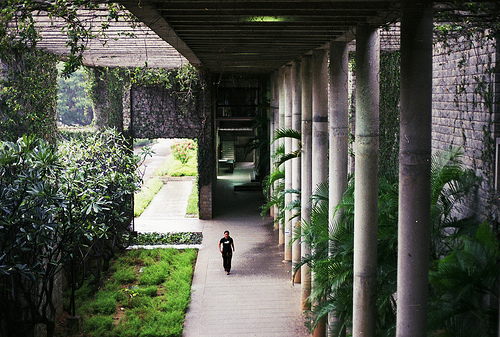 With summer placements right around the corner, in this article, I will be discussing my interview experience with a few takeaways for preparation.
The steps in the process – no of interview rounds, GD, pre-process requirements.
Resume Shortlist > Group Discussion (which basically was held with 10 people seated in groups of 2. The groups were moderated by 4-5 Microsoft PMs. It was actually, individual design work that we had to explain to the PM separately) > Interview Round 1 with a senior PM > Interview Round 2 with a Director.
The significance of work experience. 
Both freshers and experienced candidates got offers so I believe the significance of work experience was not tantamount. However, in my case, I was asked about my work (22 months of work ex). It does give an edge if you have work ex in the tech field (ideally around 33 months of work ex).
The general area of focus during the interviews and types of questions that can be expected.
In the GD round, we were asked to pick any MS Office product and come up with a feature for it. We had to explain what the feature would do and the rationale behind picking that particular feature. In the first round of interview, I was asked about the Modi government's decision on demonetisation. Then, I was asked to design a feature palette for Paytm (in line with the demonetisation issue which could potentially increase the usage of digital wallets). Again, the same thing why did I pick those features etc. Then I was asked a few basic computer science questions about sorting. In this round, I was also asked about a few points from my resume those were related to the initiatives I took (in the field of marketing and technology). In the second round of interview, I was asked about my work experience, how did I bring a difference. Here, I was asked to come up with new product features for any company that I liked for which I picked Uber. Then, a few database control related questions.
Kind of HR questions asked.
I did not have any HR round.
Recommendations to structure preparation. 
Mandatory to be up-to-date with all the recent happenings in the tech world (Tech Crunch, The Verge, Wired etc should be helpful). Definitely, should read the book "Cracking the PM Interview" by McDowell and Bavaro. Being from Computer Science background would help a lot. Pick a few companies and their products, understand existing features (good and bad) and think of new features that can be added. Brush up on the basic computer science concepts. Have an idea of all the Microsoft products.