Internship Experience At Philips – An Interview With Indranil Choudhury, IIM Calcutta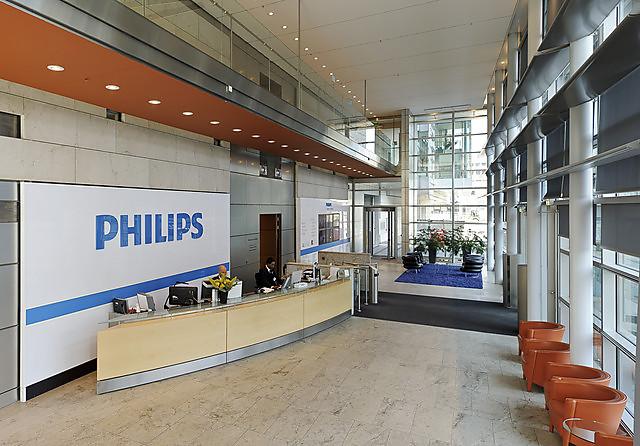 Last two months were the topic of summer internships for the B-Schoolers. They have had life-changing and practical experiences after a rigorous first year. A Summer Internship plays a huge role in shaping the strategies and approaches for the second year.
Philips India Limited is one of the most sought-after companies by MBA students. Let's hear about the summer internship experience of a Jokar (as they proudly call themselves).
1. How did you prepare for the summer internship interviews and what proved to be fruitful in converting the internship offer from Phillips? Any pointers for the upcoming batch of 2018-2020 to attain those coveted internship offers?
At IIM Calcutta, we have a Prep Team dedicated to providing quality resources in terms of Sector Wise Information, Company Expectations as well as Domain Related Knowledge. In addition, we have mock interviews and mock GDs which are mandatory for all students in the summer placement process. For the students coming in, I would suggest taking all of the above and your personals (specific situation related questions on your life) very seriously. The above and knowing your CV in and out should be more than enough to convert a company of your choice.
2. How was the first week like at Phillips?
The first week at Philips, was mostly about getting to know the company, its values, the expectations from the summer interns, meeting our Guides and teams and field visits. We were privileged to have the opportunity to interact with the CEO in addition to function heads.
Additionally, since the interns had a common residence, we had a great time getting to know each other before all of us headed towards our respective base locations.
3. What was your project all about?
Some context. Data related to Market Share and the like for the Consumer Durables Industry is scarce and for the most part not exceedingly reliable. The aim of my project was to create a dynamic market share panel for Philips Personal Health, capture relevant trends and improve their competitiveness in the market.
4. How was your experience with your mentor(s) and your colleagues?
I interned in the Trade and Shopper Marketing function in Philips although my project entailed the involvement of stakeholders across verticals and I was in constant contact with people across India and functions. Throughout all of this, one value that shone through was the approachability of everyone I talked to. This is particularly important for a Summer Intern, as we are trying to do a lot in very little time and ultimately this proved crucial for my project and final presentation.
5. How has this summer internship experience changed you (if in any way, both personally or professionally)?
Since, this was my first stint at a corporate, a lot of things that are hygiene now, I had to learn from scratch. Additionally, you finally accept what every senior at college tells you that "Excel is your best Friend!"
6. What has been the best moment throughout this summer internship that you would cherish? (any learning, any rib-tickling incident or any personal/professional discoveries)
Learning to balance work and life outside of it is important and necessary. I remember when the interns in the Gurgaon office had our mid-reviews on a Wednesday and we wanted to unwind at the end of the day. So we decided to take a long drive, 200 kilometres round trip to get some aloo paranthas. Of course, we were back in the office working at 8 am the next day!
7. So, what next? What are your strategies in the second year?
Currently, I'm going to be enjoying the beautiful Joka campus in the best way possible and shed the kilos I've put on from the paranthas in NCR before I head for my exchange programme in Toronto, Canada.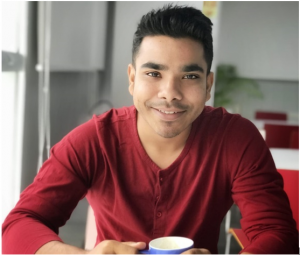 Indranil Choudhury
PGP IIM Calcutta 2017- 2019
Backpacker (12 countries and counting)
Former and Future 6-pack-abs holder 😉
(If you want to connect with Indranil, you can do so here)
Check out various other summer internship experiences here.
Parth Shekhar
The author is an entrepreneur by nature and an aspirant by heart. He worked in IT domain for 2 years. After pursuing 'Certification in Entrepreneurship Management' from XLRI Jamshedpur, he is currently involved in family business and also was a part of the iART program 2018 at insideIIM.