My Summer Internship Story At Altisource – Akshay Chauhan, TISS Mumbai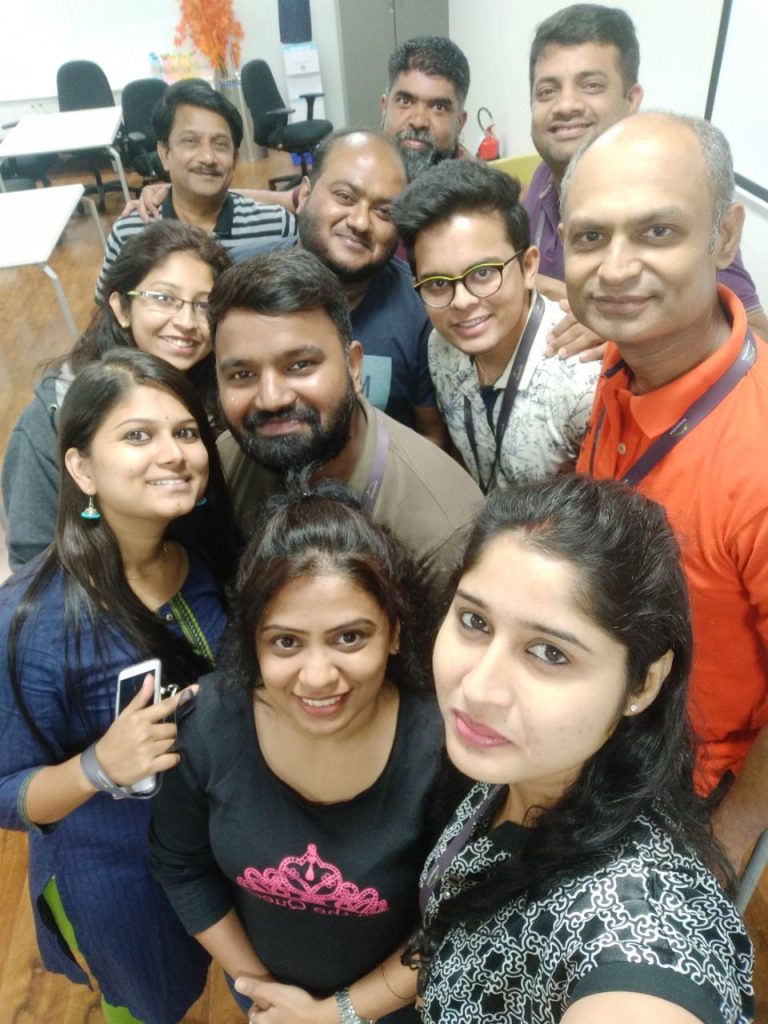 One of the key elements of B-school learning is the summer internship program – an opportunity which gives you a sneak-peak into the management-facing corporate world and prepares you for the future ahead.
For my summer internship, I went to Altisource Portfolio Solutions in Bangalore. As a services and technology provider in mortgage and real estate sector, Altisource has carved a niche for itself by coming up with end-to-end solutions in origination and servicing which are supported by their sophisticated online real estate platforms.
One month before joining the Management Internship Program (MIP), I had a call scheduled with the director of the Learning & Development function to discuss my interests, prospective projects, and my expectations. This was a great gesture to lay down the expectations and provided ample time for me to prepare myself and gear up for the internship.
The internship began with a structured induction program where I got a chance to interact with all the interns who had joined from other premier management institutions of the country. Once we settled in the room, we were introduced to many senior leaders who gave us a briefing about what to expect from the ensuing two months. During the company overview session, I realized that Altisource was operating in a market where the average cost of the product (a house) was more than $175,000 and hence the stakes were very high as compared to regular e-commerce retailing. The aftermath of the 2008 crisis resulted in the tightening of the government rules & regulations which became even more evident as I started to work. During the break, I met some of the members of the team I was about to join. We had conversations over how technology is disrupting the real estate sector and how the use of artificial intelligence could change the landscape of this sector.
Altisource, after about a decade in its existence, still maintains its start-up approach and I realized that the work culture resonated every bit of that. There was no real emphasis on dress code and in-person presence, as long as the work was done in time. In fact, one of the Senior Managers greeted us in jeans on a Monday morning!
During my two-month stint, I built a global L&D process framework for Altisource which included impact-based diagnostics and design, development, delivery and measurement mechanisms. For this, I worked closely with the Learning & Development team to research, ideate and create core processes and procedures and improve on the existing ones. As part of my first-semester fieldwork, I had already worked on an L&D assignment, but the breadth of this project was far more than anything I had worked upon before. I had to understand the functioning of the entire team and jump into the intricacies of the nature of work performed in order to identify the shortcomings and suggest improvements.
The best part of the internship was the experience of being a member of the learning & development team. I was welcomed with so much warmth and in no time I struck upon great rapport within the team. The senior managers within the team were very supportive and welcoming as they explained their work in detail and were patient enough to allow me to settle in. My manager, despite being busy in his role, gave me considerate time and was always supportive of my work encouraging me to read and apply new frameworks and methodologies. He also gave me a book "The Fifth Discipline" by Peter Senge to read and understand how learning impacts an organization and ways to introduce it in the organizational culture. I went through a lot of literature to understand the project requirements and tried to apply the frameworks and theories in the context of my project. The start-up mindset & the agile approach of Altisource allowed me to assess the effectiveness & efficiency of my recommendations, and refine them with time.
I had expressed my desire to be part of the different team initiatives beyond the scope of my project and my manager appreciated my curiosity to learn. There were a lot of new initiatives coming up and I was excited to be there witnessing them. I was fortunate enough to be in the audience during the CEO town hall. The vision put forward by the CEO Mr. Willaim Shepro and the CARO Mr. Kevin Wilcox during the event was taken up by the employees with great enthusiasm and was greeted with a thunderous round of applause. I also got a chance to work with Mr. Bradford Wilkins, Vice President of HR, which was a great learning experience for me. During our conversations, he advised me to have stretched goals in life and to develop a habit of finding fun in learning.
Throughout these two months, each intern was also subjected to a structured mentorship program in which a mentor was allotted based on the department you were working in followed by informal conversations based on themes identified for career progression. I personally learned a lot from these sessions as both, my manager Mr. Anil Santhapuri and my mentor Mr. Somnath Mitra, shared their rich experiences, and we discussed the evolving role & future growth of HR, the complementary role that technology plays, as well as my aspirations and goals.
Altisource appreciates its high performers handsomely as many have jumped the ladder to reach senior positions after starting their careers as management trainees. This complements the focus on leadership development and mentorship of which I got a first-hand experience during these two months.
With an ever-increasing population of millennials and Generation Z along with the baby boomers who are staying back at home, the outlook of this sector looks great. The market is crowded with small-scale service providers who focus on limited sections of the value chain, and  Altisource is one of the few players who provide end-to-end solutions. I experienced similar sentiments as leaders spoke about how the new line of business segments are picking up the pace and doubling the revenues in record time.
The internship was a fun-filled learning experience where I challenged myself each day, sharpened my knowledge and applied the concepts as I mastered them. Although I have worked before for more than two years these two months were the most holistic in terms of the exposure I got and the guidance I received from colleagues, team members, and leaders-  many of which became dear friends and mentors. These two months at Altisource definitely provided me with an ultimate internship experience.
About the Author
Akshay Chauhan is a student of Tata Institute of Social Sciences, Mumbai and is currently pursuing Human Resources Management and Labour Relations.
ARC TISS
Aspirant Relations Committee manages the entire gamut of admission related activities from aspirant mentoring to onboarding, and the induction process. The committee also manages the social media platforms for TISS Mumbai HRM & LR where it deals with public relations as well as branding related activities.