Summer Placement – FORE School of Management, New Delhi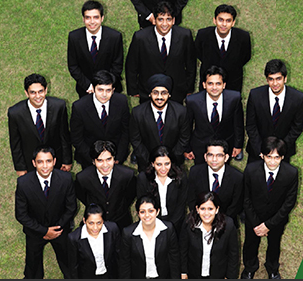 The placement season at New Delhi's top-ranked FORE School of Management is giving the 2014-16 batch a reason to cheer. This year the placement process has been faster and extremely successful. More than 60 percent of the batch has already been absorbed by organizations like HUL, Asian Paints, Deloitte, PWC, E & Y, KPMG, Accenture, Cognizant, Dell, HP, Infosys, CapGemini, NIIT, HCL, Bank of America, State Bank of India and many more. Students have become choosy with many going in for multiple job offers.
The estimated number of companies visiting the campus this year is expected to go well beyond 100. This would make the company-student ratio close to 1:2 – representing a wide choice of industry and functions to the PGDM and PGDM-IB class. There is a good representation of all sectors from the industry making it easier for students to find employment with their desired organizations. Traditionally consulting companies have had a strong presence at FORE.
The average CTC being offered to the students is higher than last year and should end up recording a jump over the 2015 number of Rs 8.2 lacs. Several students are being offered over Rs 14 lacs per annum package this time around.
According to the Chairperson Placements, Dr Rajneesh Chauhan, "The PPIs and PPOs scene has also improved this year. The first PPO received this year was 13 Lakhs plus and that set the tone for the PPO / PPIs season. The approach of strategic partnership with Corporates is paying off and this resulted in some key Corporates picking up 30 plus, 20 plus students as well.Given that the cost of pursuing PGDM at FORE has always been on the lower side, this means a payback period of less than one year for a well-placed student! ".