Summer Placement Report – IIM Visakhapatnam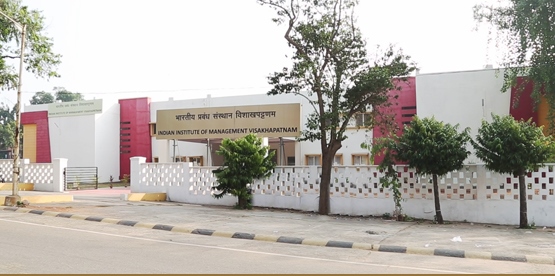 The Summer Placement process for the PGP class of 2015-17 of the Indian Institute of Management Visakhapatnam (IIMV) was concluded with 33 companies recruiting 48 participating students from the batch of 49.
In the first phase of summer placements, 31 students of the batch were placed when they participated in the summer placement process of IIM Bangalore in the first week of November 2015. In the second phase multiple recruiters visited the IIMV campus over a period of three months to recruit students of their choice concluding with all 48 students successfully secured internship offers.
Major recruiters in consulting and banking were KPMG and Ernst & Young who recruited IIMV students for their consulting division and transaction advisory, respectively. The technology domain recruiters included Xiaomi, Directi, Mindtree, Capgemini, Sutherland Global, Mphasis and SkyQuest. Internet companies such as Furdo, Mauj.com, IITIIMShaadi.com, and Furlenco also recruited students for key product management and project management internships. Among the Indian conglomerates Reliance ADAG, Jindal Group, Shree Cements, Pokarna and Hyderabad-based SH group recruited for strategy and operations profiles. Public sector companies such as Vizag Steel and HPCL along with the Government of Andhra Pradesh also recruited students for their prestigious internship program. Multinational pharmaceutical giant Dr. Reddy's and their wholly owned subsidiary Aurigene recruited students for their corporate HR and finance profiles. Other major recruiters included investment advisory firms Lexicon Securities, Forum Synergies and Bangalore-based analytics company Stat Labs. Leading global in-stadia arena management firm Technology Frontiers recruited one student for their corporate relations profile. The FMCG major, Amul, also offered sales and marketing internships to two of the candidates. In line with the entrepreneurial mindset being inculcated at IIMV, there was keen interest in start-ups with Noida based SME lending startup Zoukloans making 5 offers while Edusports and Grayroutes rolled out 3 offers. Two students will intern with Basket Option, a JGI Ventures start-up.
For the complete placement report and Corporate Presentation, please refer, http://iimv.ac.in/placements.html. The placement reports appeared in media on February, 12, 2016, when the summer placements for the first batch got completed.