Summer Placements – Class Of 2016 – 2018 – IIM Visakhapatnam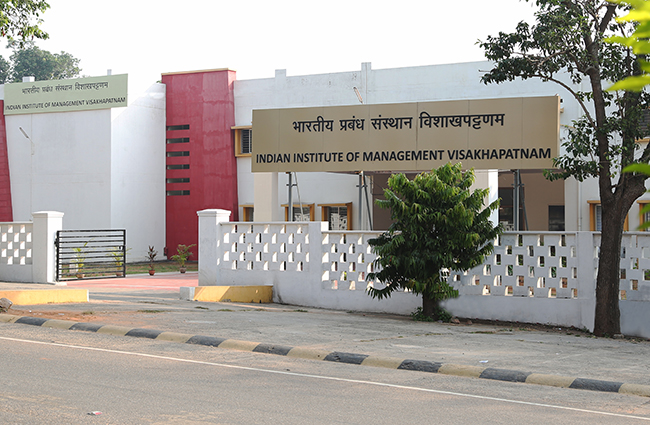 Highlights as per the report:
Riding on the success of the Summer Placements of its first batch, wherein several students received PPOs/PPIs, the second summer placement process at IIM Visakhapatnam received stupendous industry support with all 48 participating students receiving paid internships. One student opted out in order to pursue his own initiatives.
Summer placements happened under two processes. One process saw recruiters visiting the IIM Visakhapatnam campus for face-to-face interaction with students or conducting interviews over video-conferencing platforms. This was a rolling process and culminated in internship offers for 21 students. For the other process, the students visited IIM Bangalore (the mentor institute for IIM Visakhapatnam) and participated in IIM Bangalore's summer placement process during the last week of October 2016. IIM Bangalore's Placements Committee assisted the IIM Visakhapatnam students during the process and 27 students of the batch secured internship offers in this process.
Marketing, Strategy and General Management were among the dominant roles offered to the students. Other roles include Business Development, Sales, Corporate HR, and Operations.
The recruiters comprised reputed finance companies, such as HSBC and ICICI Lombard, who together offered four roles across business intelligence, operations, and sales.
Amazon India's largest merchant, Cloudtail, recruited one student for their Vendor Management role.
Engineering and electronics multinational, Bosch, offered internships to five candidates for their general management profile. Sutherland Global Services offered internships to three students.
Multinational pharmaceuticals giant Dr. Reddy's and biotechnology major Biocon also participated in the process and made four offers across corporate HR and marketing profiles.
Government of Andhra Pradesh recruited students for their prestigious internship programs across departments like Vision Management and Higher Education.
The season also witnessed interest from start-ups across various sectors—ePathshala, Edutel Technologies, and Next Education in the education sector; mSupply and 4tigo catering to supply chain and fleet management respectively; Uber Diagnostics in the healthcare sector; and Awesummly in the media sector.
Other major recruiters included Forum Synergies (Bengaluru-based PE firm) and Rakshak Foundation (a Non-Government Organization dealing in public policy).
Regular recruiters like Directi, Techfront, Stat Labs, Sutherland Global Services, Dr. Reddy's, Government of Andhra Pradesh, Furdo which hired last year, returned to participate in this year's process as well.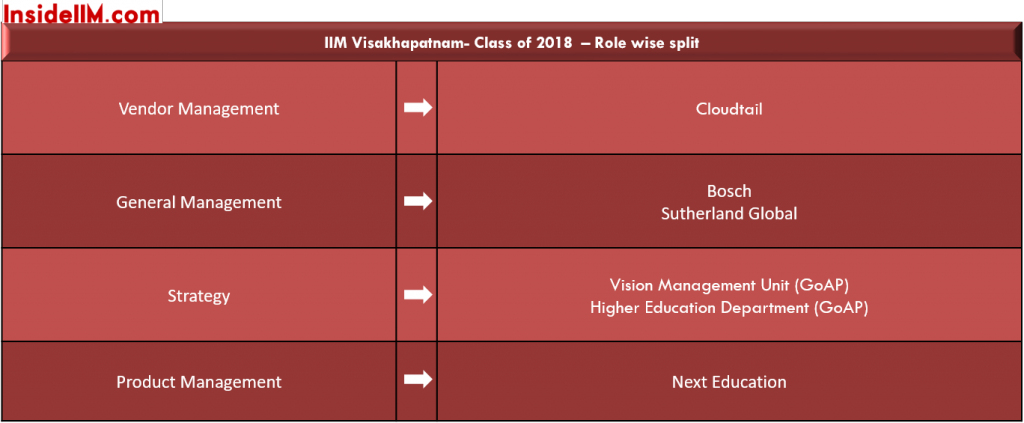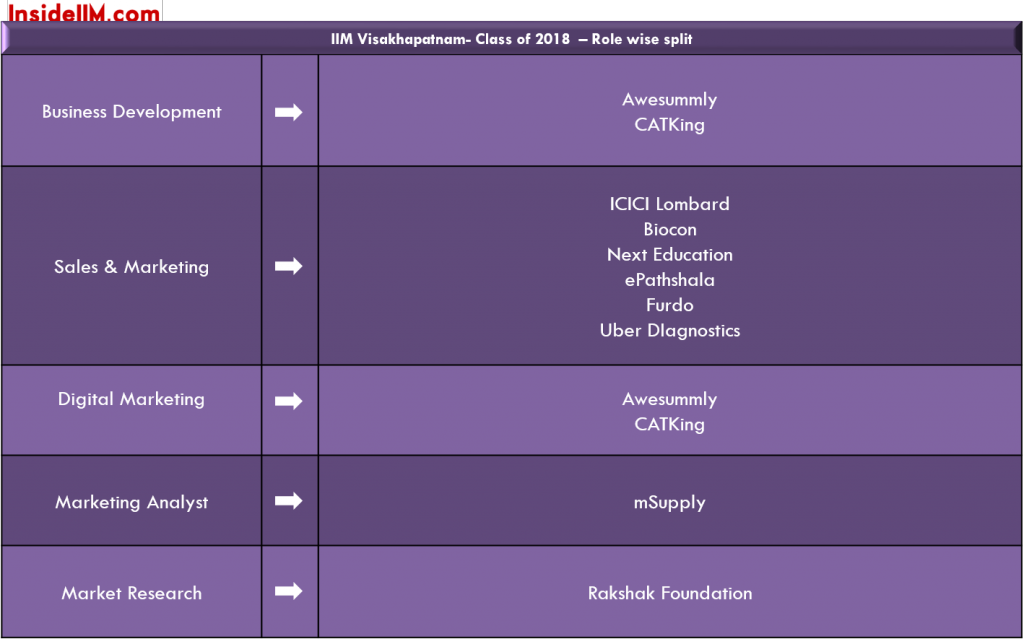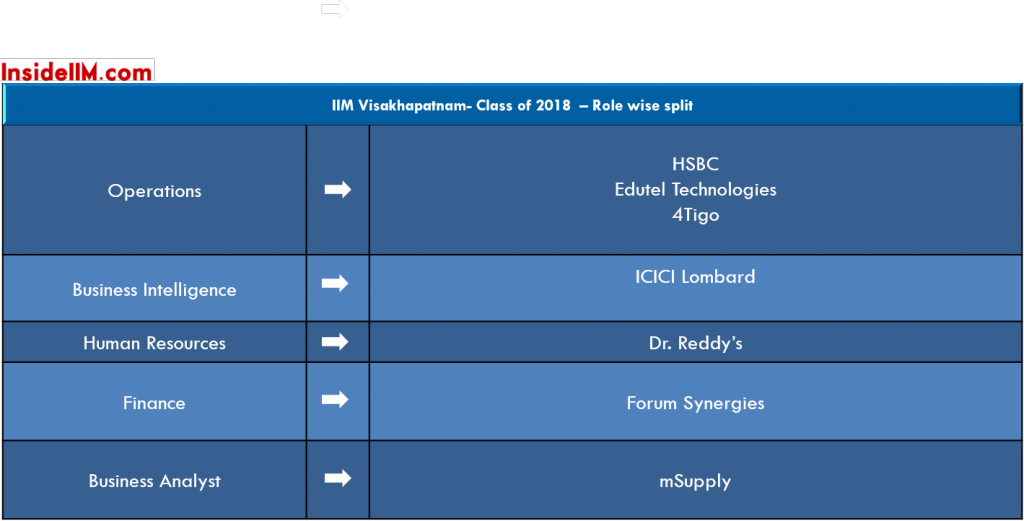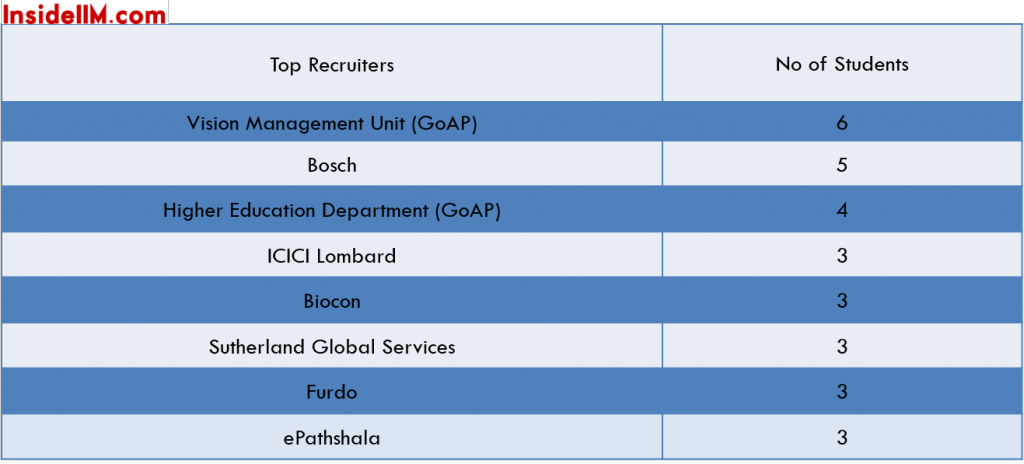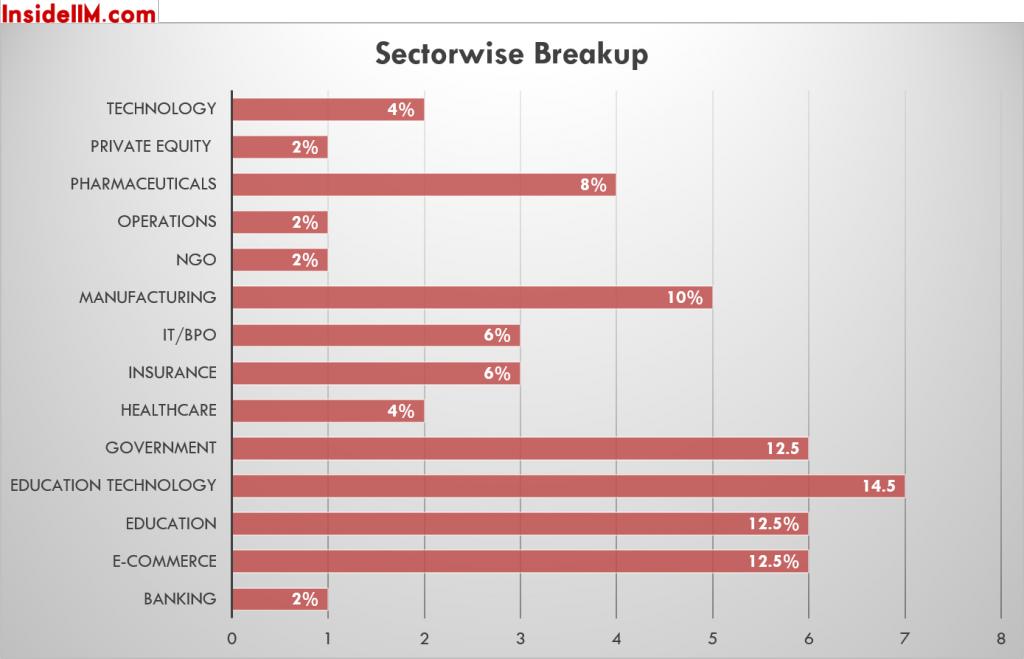 In case you wish to point out anomalies in the report, do write to us at editor(at)insideiim(dot)com. We will try to clarify it with the placement committee/company. Anonymity will be ensured.
Summer Placement Reports for the Class of 2018 across schools can be found here.