Summer Placements – IIM Ahmedabad – PGP ABM : Class of 2016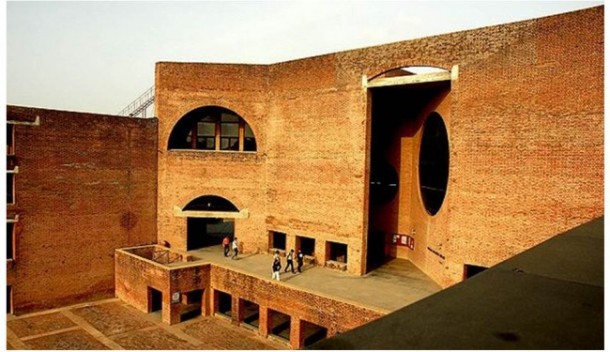 Press Release by IIM Ahmedabad Placement Committee
The PGP-ABM (Post-Graduate Programme in Agribusiness Management) Summer Placement process for the Class of 2016 was completed successfully yesterday. 46 students out of the total batch of 49 sought placements through the institute and were placed in less than a day.
The students chose the roles best fit with their career aspirations in agribusiness and allied domains. The robust placement process was well received by both recruiters and students, effectively matching talent and opportunities.
The programme was well received by the industry as a provider of high quality talent to the agribusiness sector where over 25 companies participated in the placement process. The batch attracted a diverse pool of recruiters, ranging from MNCs to small and medium enterprises as well as notable start-up firms. Axis Bank, Godrej Agrovet, Monsanto, Nestle, Rabobank, Syngenta, Tetrapak, Tafe were amongst the top recruiters.
Entrepreneurial Holiday for Interns
IIM-Ahmedabad provided student's with a unique opportunity to pursue their own business idea under the mentorship of Centre for Innovation Incubation and Entrepreneurship (CIIE) as a part of summer internship. Three students opted out of the summer placement process this year to pursue the idea.
Prof. Satish Deodhar, Chairperson of Placement Committee, IIM Ahmedabad said, "Summer
Placements Match between Recruiters and ABM students was held yesterday on IIMA campus. As many as 25 agribusiness firms stepped-on the pitch with IIMA fielding 46 students. The Match ended by late afternoon itself with both sides claiming a major victory! 3 students were rested, for they had already teamed-up with CIIE for Entrepreneurship."
Krishna Singh, Recruitment Secretary of the PGP-ABM Programme said, "The PGP-ABM programme has been attracting challenging roles across portfolio of companies in a sector that has a strong requirement for managerial excellence. The placement team is delighted to provide excellent opportunities to students and roles aligned to their expectations for building careers in this sector."
IPRS Report for PGP-ABM Summer Placement 2014
Further details about the placement process will be released in an audited report, as per the Indian Placement Reporting Standards (IPRS). The IPRS is an initiative introduced by IIMA to bring about greater transparency in B-school placement reporting across the country.
About Post Graduate Programme in Agri-Business Management
The Post Graduate Programme in Agribusiness Management (PGP-ABM) is a residential 2-year fulltime sector-specific programme designed to meet the diverse demands of agri-business and allied sectors through specialized managerial talent. IIM-Ahmedabad's PGP-ABM programme has been ranked No. 1 worldwide in the MBA (Agribusiness) / Food Industry Management Global Ranking for the third year in running by Eduniversal, Paris (2013).