Summer Placements Tracker : Class of 2012-14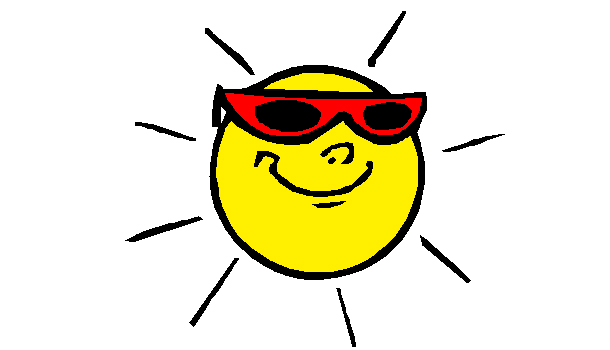 Visit this page to track the summer internship recruiting trends across top business schools in India.
30th December 2012:
It is a touch late but very comprehensive. IIM Calcutta reports in detail here – Summer Placements : IIM Calcutta 2012-14
2 more reports to go. Both likely to be unverified.
11th December 2012:
Report from Central India is here – Summer Placements : IIM Indore 2012-14
IIM Calcutta, IIM Ahmedabad and JBIMS reports to follow. A couple of them may be unverified reports.
3rd December 2012:
Second report from the south and the fifth in our series. Click here : Summer Placements : IIM Kozhikode 2012-14
IIM Indore announces completion of Summer Placements. Report in the InsideIIM format expected in this week.
IIM Calcutta also expected to send us the report this week.
30th November 2012:
First report from down south and fourth in our series. And it is a big one! IIM Bangalore! Click Here : Summer Placements : IIM Bangalore – 2012-14
26th Nov 2012:
Third in the series of reports. XLRI Jamshedpur.  Click Here : Summer Placements : XLRI – 2012-14
IIM Calcutta and IIM Bangalore expected to send reports in the InsideIIM Format soon.
IIM Ahmedabad's official Twitter Id says they will publish their audited report later. However, we are trying to get a report from them earlier in the InsideIIM format. If we do not get it, we will go ahead and publish an unverifiedreport based on information released by them on their blog.
No news yet from IIM Indore. IIM Kozhikode said they need to get approval to publish the report in the InsideIIM format. Of course, all readers of InsideIIM.com are willing to wait as long as we get a report!
13th Nov 2012:
Second in the series of reports. FMS Delhi! Click here : Summer Placements : FMS Delhi – 2012-14
12th Nov 2012:
IIM Calcutta released a press statement on the summer placements conclusion here.  Report in the InsideIIM format is awaited.
10th Nov 2012:
The InsideIIM Placement Reports are back! First in our series, we report from a very very jubilant campus in Uttar Pradesh : IIM Lucknow. Click here for the report.
9th Nov 2012 :
FMS Delhi will be sending us the report in the InsideIIM format as soon as it is ready. A team transition has recently taken place at the FMS Placement Cell.
IIM Indore Placement Committee replied saying they will share details post Diwali as the students of the senior Placement Committee are in the Himalayas for the outbound Strategy workshop from Nov 1- 10th.
XLRI Jamshedpur shared the placement highlights with us. 73 recruiters participated with 282 offers being made resulting in 100% placements for a batch of 240 students. The Boston Consulting Group recruited for Summer internship for the first time at XLRI. Two-thirds of the batch had stipends exceeding the Rs. 100,000 for 2 months. The Carlyle Group, one of the largest private equity firms in the world, recruited exclusively from XLRI.  The highest international stipend was offered by Novartis for its leadership role at its global headquarters in Switzerland. While all big Marketing names were present, ITC was the largest recruiter in the Marketing domain. Standard Chartered was the biggest Finance recruiter. For details read here. Detailed report in the InsideIIM format will be uploaded as soon as we receive it.
8th Nov 2012 :
IIM Bangalore completed placements with 126 firms making offers to 377 students reports the Economic Times here.  Facebook, Accel Partners, Catamaran Ventures, Merck, Alshaya, EBay, GE, Sony, Shell, DuPont and Uninor were the first timers. Blackstone, Goldman Sachs, Royal Bank of Scotland, JP Morgan, Deutsche Bank, HSBC, Rothschild, Barclays Capital, Citigroup, Edelweiss were the big names in the Finance sector. 35 Students are expected to intern abroad.
IIM Calcutta began summer placements in grand style with the highlight being 3 offers from the World Bank. It is the first time that the World Bank has recruited from an IIM according to IIM- C.  Over 230 offers have been rolled out in 2 days. BCG made the maximum offers – 12. Amazon made 11 offers. Aditya Birla Group made 8 offers. P&G and Kraft-Cadbury made 7 offers. Bank of America Merrill Lynch, Nomura and HSBC made international offers. DuPont hired for the first time from any IIM for their Marketing Leadership Development Program. M.H. Alshaya Co. offered a new profile in their Fashion and Footwear vertical based out of Kuwait. 
IIM Lucknow wrote to us announcing the completion of the summer placements in 5 and half days.  The batch of 453 students bagged over 500 offers from over 220 companies that participated in the process. A few notable additions included A T Kearney, Macquarie, BNP Paribas, Wolff Olins, Zephyr PLC, eBay. This year the biggest recruiters in terms of offers made were Amazon (13), Accenture Management Consulting (10), Headstrong Consulting (10) and Aditya Birla Group (9).  Average stipend for domestic locations has been reported at Rs.50,000 per month. Approximately 20 students will intern abroad. Detailed report in the InsideIIM format will be uploaded as soon as we receive it. You can access the highlights released by IIM Lucknow here.
We also caught hold of this video which has gone viral on social media. Enjoy 🙂
7th Nov 2012 : IIM Kozhikode reports completion of Summer Placements on October 31, 2012. 366 students placed in 144 companies.  Highest reported domestic stipend is Rs.75,000 per month. Average domestic stipend was Rs.30,000 as against Rs.27,000 in 2011 as reported here. TAS, HUL, Philips, Mahindra, RIL, ITC, PepsiCo, PwC, Asian Paints, Airtel, Amazon, Goldman Sachs, Deloitte, Nomura, Citibank and JP Morgan were the big names in IIM Kozhikode's placement report.  You can access the report here . We have requested for data in the InsideIIM format. 
XLRI Jamshedpur to release highlights of the placement season to the media on 8th Nov 2012. Detailed report in the InsideIIM format will be uploaded on or after 15th Nov 2012.
IIM Ahmedabad concluded cluster 1 today as reported by the Economic Times. BCG made 14 offers for Summer Placements at IIM Ahmedabad, the highest for cluster 1.
For Summer Placement Reports of the Class of 2011-13 please click here
Results of the InsideIIM Recruitment Survey 2012
Perspectives – Career perspectives from those who've faced the battles and reached the top.