Summer Prep – Market thy brand!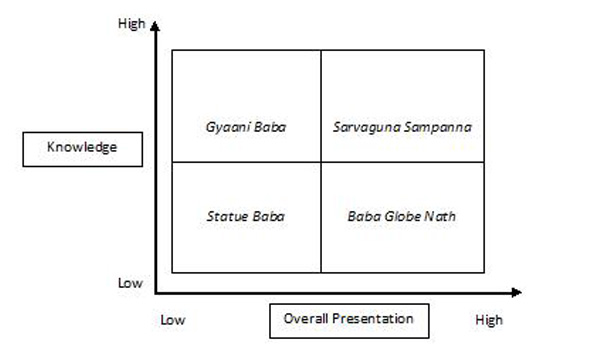 Summer placements begin. A renowned FMCG powerhouse  is one of the first companies to visit campus. Obviously, every dreamy-eyed management fuchcha /fuchchi has his/her eyes set on the "prize catch" – great company, great profile, worthy stipend; in short, a CV booster. And then follows the same process of burning the midnight oil, mugging up marketing fundas (the 'one-night stand' with Kotler!).
Next day… the 45-min long ordeal ends. Not a single funda asked. Not a single concept questioned. What transpired seemed more like old-fashioned college ragging! And here, dear Watsons, lies the learning for marketing profile interviews – it's different!
Most marketing companies seem to follow the 2X2 formation (at the risk of sounding very consult-ish!)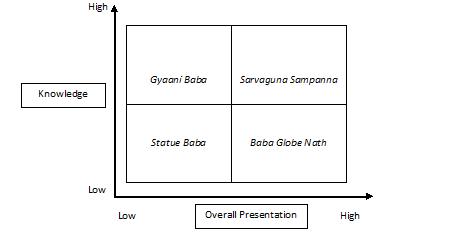 Knowledge
Contrary to popular belief, marketing is not totally pfaff/globe. Being the cost centre of an organisation, marketing plans have to be based on hard facts and data. Therefore, positively be thorough with the following (in decreasing order of preference):
(a)    Basic knowledge about Segmentation, targeting and positioning (STP) and the 4Ps
(b)   The company
Product line it offers
i.      memorise ALL the brand names, their STP and 4Ps (it's akin to blasphemy if you goof-up on any of their brands!!… your interview's finished there and then)
ii.      If it's a media company, the TRPs/Box Office collections its products got
iii.      If it's a services company, the ARPU (Average Revenue per User) along with the variety of services it offers
Sector(s) it operates in
Market it caters to
Recent Developments in the company (say last 6 months)
(c)    Sector details – growth, trends and future prospects
(d)   Competition – their brands and developments in their organisation
(e)   Other marketing fundas or info you deem relevant, like say, effect of the unstable economic situation of the world on the sector/company and its products (normally you get the time to finish only (a) and half of (b) )
Overall Presentation
Here comes the globy/pfaffy angle. In my opinion, this becomes the deciding factor for selection or rejection. As a marketer, the key skill he/she should possess is the power to convince and sell – half of it comes from knowledge, while the other half comes from personal charm. Many of you, while doing FMCG sales stints in far-flung, nondescript villages, or doing B2B sales in other companies next year would understand that ultimately, at the end of the day, you are dealing with people (some of them who might not be as educated as you are). It is, therefore, extremely important to come across as a person having great people skills. Hence, while giving your interview, keep the following things in mind:
(a)    Never get flustered/ overwhelmed by the situation or questions – FMCG interviews are interesting in the sense that no question would be straight forward. The questions would be framed so as to test your thinking as well as patience and endurance, and can be as  incongruous as asking you to recite dialogues from a film, sing, dance to downright making fun of your intelligence and education.
The key is to maintain composure. Think well before you answer any question, for what may sound ridiculous to you, makes a lot of sense from their perspective.
(b)   Wear a smile throughout – everyone wants a jovial and affable person in their team
(c)    Maintain eye contact with all the interviewers – shows confidence as well as due respect to the every panellist
(d)   Be immaculately dressed – look neat and smart
(e)   Maintain a moderate pace of speech – be comprehensible
Companies look for the sarvaguna sampanna candidate in a crowd of Baba Globe Naths (constituting the majority in most situations). Hence, the mantra should be – Stay calm, prepare well and charm your way into the company!
– Abhishek Chatterjee
(The author is a Associate Marketing Manager of SAB TV. He is credited for developing an unique board game of SAB TV characters.   He is an alumnus of IIM Indore,  Class of 2011).
You may also be interested in:
Summer Placements Prep – Finance Roles
Summer Placements – Prep – Part 2