Summers at FCB Ulka – 'The Turnaround Specialist'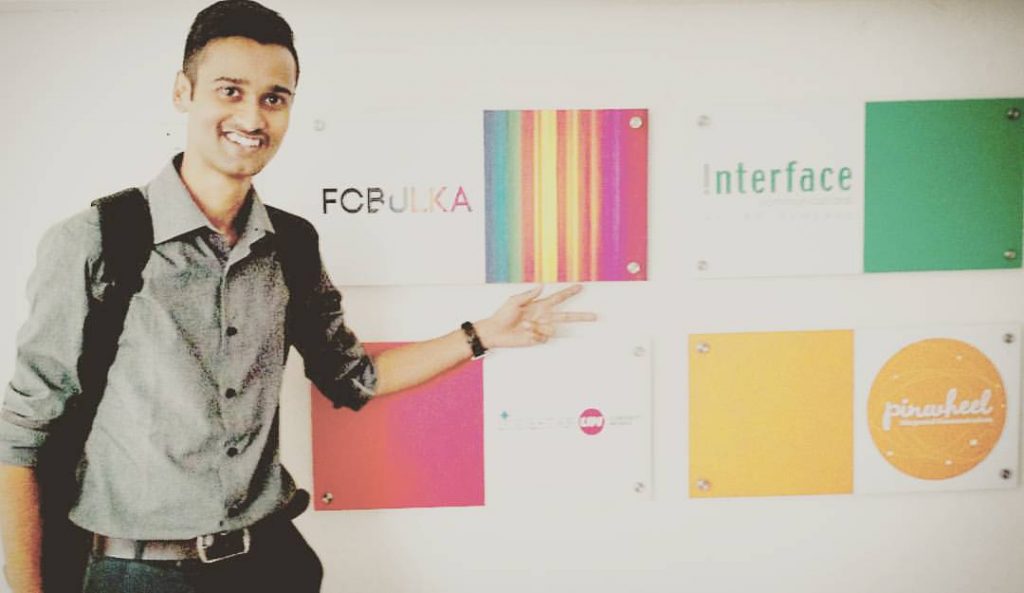 "If passion drives you, let reason hold the reins"- Benjamin Franklin
"Hobbies and pastimes during my childhood were many, but to pick the passion out wasn't the easiest of things to do. I rejoiced most forms of art and craft and took immense interest in doing the usual stuff, in the most unusual way possible. I have no special talents. I am only passionately curious, as sayeth Albert Einstein", I remarked.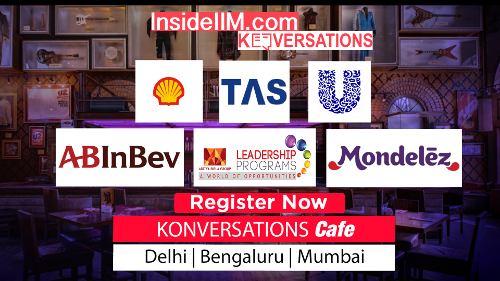 "I always had a fetish for adverts and had most of their jingles and taglines by-heart. Being a kid of the 90's I had the good luck to experience one of the tremendous decades of transformation, which bridged the brook, on the other side of which lay a more mundane and mechanical life, ushered in by artificiality and technology. However, thanks to YouTube, old adverts take me on a nostalgic trip through the beautiful back alleys of my mind. As the adage goes, advertising is 'the most fun you can have with your clothes on'. I would always think in taglines, talk in slogans. And for some weird reasons, jingles would indeed cheer me up if I were ever bogged down. Pun, for me, was always an integral aspect of the fun. I, forever, wished if I could become anything over and above a good human being, I would be 'the gift of the gab'. Just speaking well didn't fascinate me, rather speaking well and at the right time did", I continued.
Just a month into studying business administration at IIT Madras, and I was absolutely sure about where I wanted to be and why. I could realise the 'Fourth P of Marketing' impinging upon my imaginations, and sneaking up on my passion, stealthily. When the happy tiding of FCB Ulka offering internships was let out of the bag, I got in the groove of my flights-of-fancy to the 'Fab Five Ad Agencies'. But I had to better a big barrier and end up amongst the top two applicants before I could finally put Ogilvy's 'Confessions of an Advertising Man' to practice.
"Raktim, why don't you tell us about your passion?" asked Abhilasha Anish from FCB Ulka, Chennai. "How did you start taking an interest in advertisements?" she followed up.
Boy, was I surprised! I had indeed made it to FCB Ulka, better known as the 'turnaround specialist' in the advertising industry. An agency that does brand building and much more, FCB Ulka is the fourth largest advertising, communications and brand consultancy group in India.
Monday blues, lacklustre formals; but the euphoria around the maiden day washed every bit of mundanity down the spout. After a warm welcome, it's time I rolled my sleeves up. Chola MS, a health insurance service from the house of the Murugappa Group approached FCB Ulka with a very grave problem, pertinent to the industry of health insurance which has for most part of history been regarded as a commodity. Hence, it is hard to differentiate one from the other in terms of Unique Selling Proposition and to stand out among the rest, strenuous.
I had to work on the project which would look to target the youths and revamp how health insurances are otherwise perceived by them. I attempted at designing a research survey that would in a furtive way, camouflage the objectives, and help me draw insights. Besides the offline version, the survey was tailored for an online launch as well, to garner responses from:
1) Working men between 25 and 29 years of age, 2) Working men between 30 and 40 years of age, 3) Homemakers between 30 and 40 years of age and 4) Working women 30 and 40 years of age.
Goes without saying, the toughest part of the job was to collect responses from the housewives. Not being familiar with the nuances of the local dialect, didn't help my cause. Of course, not to downplay the open-ended questions that siphoned a considerable amount of time from every respondent's busy schedule. Those questions were however imperative to capturing the pattern of thought-process of the targeted masses, and hence couldn't be done away with. A fortnight of toil and persuasion hence, fifty odd responses were ready for perusal.
Insights imbibed from the survey and a thorough study of the adverts that had been created by other companies, in the recent past, denuded that none of them tried to build on the concerns of the ambitious youths for the well-being of their parents who generally didn't have the privilege to live with their kith and kin.
I recommended FCB Ulka that they should create a new set of adverts for Chola MS for all forms of media, portraying Chola MS as a solution to the worry of the youths about a hale and hearty life of their parents. This plan should work well, given Chola MS' earlier series of ads depicting the unparalleled network of partner hospitals and services, covered under cashless transactions, thereby assuring respite to those living miles away to ensure a comfortable and cosy life to their family members back home. Given the reputation, reliance and loyalty that the Murugappa Group has stockpiled through decades of its existence and performance, by virtue of its subsidiaries like TI Cycles, EID Parry, and Coromandel International etc., it was worth mentioning that such adverts of Chola MS created in the future should vividly and noticeably feature its parent brand name and logo.
I sincerely hope the novel string of advertisements thus created, are etched in the memory, brailled on the senses of the target market of Chola MS. A passion honed by dreams, chiselled by serendipity, and lived by choice, the odyssey has been surreally scripted; from the foothills of freedom to the corridors of creativity. I owe it all to IIT Madras for overarching the gulf and fostering my wings of aspiration.