The Sunrise IIM – IIM Visakhapatnam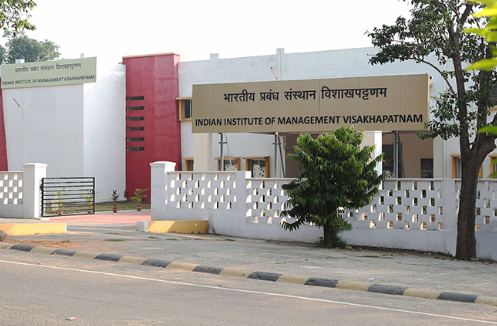 For an MBA aspirant, choosing the perfect Business School naturally becomes the most crucial decision at a given stage in life. And it wasn't long back that I was in this indecisive situation. After a lot of homework and a decent test of patience during those tense days of uncertainty awaiting the B-School results, I finally zeroed down to the Business School quite popularly known as the 'Sunrise IIM'. – IIM Visakhapatnam.
What drove me to take this decision was a result of a careful analysis of a number of factors. To begin with, there are a few standard parameters, based on which a B-School is graded and IIM Vizag has unarguably fared well in each of them. Founded in one of the cleanest cities of India, the city of destiny, makes it an inviting destination for any aspirant who at this stage, would be thinking of the next two years of his life, picturing a home away from home. Apart from the quality of life and the beauty of the beaches, Visakhapatnam is strategically well placed and home to multiple enterprises across diverse industries leading to better opportunities for industrial exposure. Currently based out of the renowned Andhra University, it ensures that no student loses out on the much needed campus life. The state-of-the-art facility and great student life is something I or any aspirant would look forward to.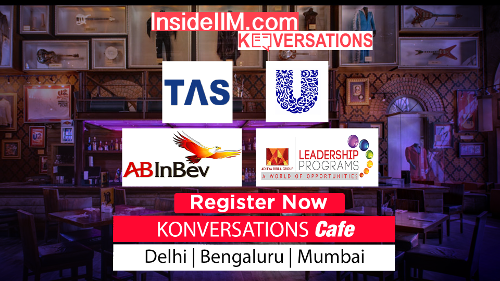 One of the most important factors that led to me choosing IIM Vizag was the fact that it is being mentored by one of the best institutes in the country – IIM Bangalore. With the pedagogy being on similar lines along with visiting faculty from IIM Bangalore and the same level of rigor, IIM Vizag seems to be one of the fastest growing new IIMs and this progress has clearly shown up in areas like Placements, National level competitions and all round student development.
Now coming to the rather personal reasons- I believe that a relatively smaller batch strength in a B school (which is the case currently with IIM Vizag) would result in extensive participation by an individual and better faculty to student ratio. Also, after gaining international exposure at work and understanding the importance of such an exposure, I was delighted to learn of the International Immersion Program at IIM Vizag which is mandatory to attend for all the students. I am sure the program would provide a good international perspective to management.
Even in its early stages, the institution is seemingly giving a stiff competition to other B-Schools. I consider myself really fortunate to be offered admission to IIM Visakhapatnam and I am really excited to step into probably the two most eventful years of my life.
Which ABG company would you want to work for and why?
The Aditya Birla Group being one of India's largest multi-business enterprises is an organisation one can only dream to be a part of. If given an opportunity, I would to work with the Aditya Birla Idea Payments Bank Ltd. Payments Banks are the new banking models in the market driven primarily by mobile technology and they are a very interesting sector to look forward to. Even in its early stages, with more convenience, good interest rates and a step towards cashless transactions, this sector has a lot of potential to grow even further than it has today, providing a wide range of services in the Banking domain. Also, with prior IT experience in the BFSI domain, I am excited to explore more about Payments Banks as a domain and also would love to apply the knowledge and skills that I gain over the next one year at IIM Visakhapatnam.