Superman As A Slave – The Stunning Experience At XYZ Consultancy Pvt Ltd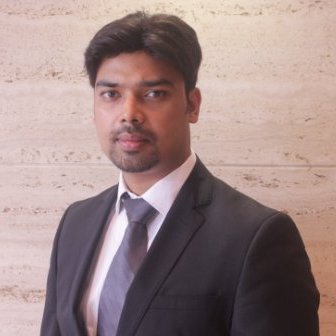 XYZ consultancy was started in early 90's by 3 company directors, all from IIM BANGALORE in order to provide consultancy and financial advisory services in sectors of ports & terminals, shipping, shipbuilding, shipyard, container logistics, warehousing and port infrastructures.
1st week:
On first day at office, I was introduced to my project manager Mr.ABC, Corporate Financial Analyst and the role assigned to me was "Business Anaylst".
I was asked to prepare a one page business strategy to switch cargo to Gopalpur Port.
(Gopalpur Port is an emerging port in Odisha whose construction started in year 2007 but due to cyclone Phailin in year 2013, most of its terminal got sabotaged. It finally got operational in year 2015. The total construction cost went beyond Rs.6500 crores. In order to break even it requires large volume of business)
XYZ consultancy got the opportunity to get business to Gopalpur Port. In the 1st step around 21 potential clients were identified which included important clients like Jindal steel and power limited(JSPL), TATA Steel, SAIL, GMR etc,
I started from JSPL. I studied JSPL's annual report and searched over internet to collect as much information as I can. I got information on its steel and power plants in Odisha, Jharkhand and Chattisgarh region, its current imports-exports scenario and its future prospects. It was required to calculate the integrated logistics cost (ILC) for each JSPL's eastern region plants to Gopalpur, Paradip and Dhamra port (Paradip and Dhamra port are competitors to Gopalpur port).
ILC included rail freights, port tariff and shipping freights, few of its components were available on internet and many were to collect from the interviews with clients and port authorities.
Collecting information from the port authorities and JSPL officials over phone was the real challenge. One of the JSPL official asked me to personally visit to him at Paradip, which I informed to my coordinator.
2nd Week:
During second week I visited Paradip, Odisha, and with my one week of stay there I met Paradip port officials, OSL group (owner of Gopalpur port) and few clients.
It was little hard to convince Paradip Port officials, and clients for an interview, most of them were not interested to have any meeting except business proposals.
Moreover, Paradip port was also one of the client of XYZ consultancy so it was imperative to play diplomatically and not let anyone to know that I was collecting all this information with an objective to switch some business  to Gopalpur Port.
Paradip port was already loosing so much business to Dhamra port (Adani port). They couldn't let more business to switch to other players. So to remain competitive in the market, they had a long road-map for their port infrastructure development. I had to know their roadmap and master plans which were extremely confidential data.
To conduct interviews, I asked everyone that I was doing study on the major eastern ports of India and their clients to understand the logistics and operations, and finally prepare report on the Integrated logistics cost incurred via clients from these ports. Port officials clearly mentioned to look at port website for all such information whereas the clients asked how it is going to benefit them.
Now the dilemma was that if the actual reason was revealed to them then for-sure Paradip port will come to know about it and may not cooperate with me anymore.
I tried to persuade the clients that the final report is going to help them in choosing best port in terms of ILC incurred by them. Few said they have such information and do not require any such report.
As an intern, I also had to maintain my travel and living expense limits. Paradip port is a government authority so fixing an appointment time was not easy. Most of their officials were busy taking meetings. At the same time, due to time constraint I had to fix meeting with the clients as they also didn't have the time for such interviews.
To tackle such situation, I delivered one message to them via text message that "I only need 5 minute of yours" and it worked. Now most of them were comfortable with the concept of 5 minutes interview. The interview had to end in 5 minutes, I prepared set of 4  questions. One minute introduction and rest 4 questions in 4 minutes, simple!
But trust me introduction went for 3 minutes and interview for 45 minutes. They were cooperating but it appeared that none were 100% sure of their own data, which meant even more cumbersome task for me to verify it. Few of the clients spoke very confidently, which made me to consider that all their facts were true which I didn't verify(my mistake)
Other challenge was to get the master plan of Paradip port, after advice from a senior consultant of XYZ consultancy that I should correlate my every question with our inland waterways project with the Paradip port, which I did and was successful. Now I was confident that I was equipped with the data to prepare a final strategy (my other mistake).
When I came back to office, I felt excited as this was like a mission to get confidential data from competitors and its clients. When I started becoming little complacent, I learnt my another lesson that in consultancy there is no such word "complacent".
3rd week:
I prepared the one page business strategy of JSPL and iterated it 4-5 times on instructions of the company director. During mid of third week, I was asked to switch to another project which was to study traffic for Gujarat Maritime Board(GMB) for the possibility of starting ferry/ro-ro service across gulf of Kutch of Gujarat.
The project was to be closed in 4 days, I was required to work extremely hard under my new coordinator who was known for her extremely hard work in the company. She inspired me to stretch my number of working hours.
Another constraint was that employees can't stay at office at after 9 pm. So I worked some hours at home. We were able to prepare a final report on time. However the director asked us to make it more simpler. So more than 50% of the work had to be done again. I learnt that it was only the 5th or 6th iteration in this project.
4th week:
I was again pulled to my previous project and was asked the reason of delay. At first I was shocked, then I explained about my sudden transfer to other project.
I again prepared one pager of JSPL but was asked again to repeat, with more clarity on map, verification of facts and all the calculations. It was my 6th or 7th iteration and next days of the week was spent with 20 iterations after which I received a statement that I may get fired from my internship along with my coordinator.
My coordinator was worried because he was just the mediator and he only communicated the information between me and the company director. I was worried as I was not allowed to interact with the company director, and through a mediator there was lack of clarity of the requirement and the fear was, if I get fired then where else would I go in the middle of internship.
I wanted to meet the company director personally, I reminded my coordinator again and again about it and finally got success. After meeting the director, I got a good clarity and started my work again from scratch. This time I needed more information including telephonic interview to all the concerned people of JSPL and complete understanding of port operations, logistics, infrastructure and international trade of mineral ores.
Too much study in this short duration, collecting more information and preparing strategy was a nightmare, I wished I had super-powers.
Port operations and international trade were new to me, and there was no one assigned to guide me. My coordinator was a financial expert, even he had a little knowledge in it. To better understand port operations, I watched YouTube videos, searched over internet and read books in the office library.
The director had pressure from the client and wanted a good development as soon as possible with a  strong switching logic.
5th week:
On Monday, I was denied entry into the office. I thought I have been fired, but shortly came to know that I have been given a last day to come up with a one pager business strategy of JSPL with a strong switching logic.
My coordinator was also asked to remain outside the office and enter only if the work is finished.
Company HR empathized us and asked not to worry as it was something not new here. The director was out of station for business, so I couldn't meet him or call him.
It might be a common practice there, but for an intern it was a shocking incidence. We were barred to take anything from office. Now the situation was that my entire study papers, documents (both softcopies and hardcopies) were inside office and I was asked to have nothing of them.
I explained this to HR that "how in this world without my documents I could work" but she said she can't help. I was in a hell trouble, at any case I needed my documents.
I persuaded the office staff to let me at least meet senior consultants and seek their advice. Staff cooperated and in the guise of this play, I tactfully collected my all the docs.
I with my coordinator came to my flat and started working. I completed the task during afternoon and spent the rest time vetting each and every data along with grammatical errors. I finished the entire work by evening and forwarded it to the director. My coordinator asked him through WhatsApp if we could enter office. We were informed to wait till tomorrow.
As my one pager was approved, we made it to the office. I felt little relief but worried about my remaining days at office. Internally I was little scared and excited too, as the game was about to start. This was my first one pager which took a month to complete. Now I had to finish 20 more one pagers within the remaining time of my internship.
Rest days of the 5th week I repeated my steps to collect information for TATA steel. I read annual report, searched over internet to get more information and conducted telephonic interviews to all concerned TATA steel officials. At the end of 5th week, I showed my one pager of Tata steel to the company director, it was approved.
For a long time the company was looking for expansion in Odisha, they had partnered with Trident Hotel, Bhubaneswar to have an office there. The company also hired Mr.DEF who had worked for more than 17 years in the industry and had a good source of imports-exports knowledge. Being a localite, he was hired on a project basis and also to look after Bhubaneswar office.
6th week:
I was positioned to Bhubaneswar Trident office with an instruction to complete the rest one pager of 19 clients.
Before going, I made a tight schedule for my days at Bhubaneswar where I had to visit the clients and conduct interview. At the same time I had to coordinate Mr.DEF and transfer my internship knowledge to him.
During our 1st interaction, I learnt he was a good person and a family man. His home was just 4 km far from the Bhubaneswar Trident Hotel.
When I demonstrated him about our task, he was quite surprised and scared as he was supposed to use all his contacts to secure the business. The main reason was the several disadvantages at Gopalpur Port. The port is too far from the client's steel and power plants, if the clients switched some of their cargo to Gopalpur port then they had to bear exorbitant amount in the rail freights.
Most of the clients were near Paradip and Dhamra port, so they preferred these ports. They were getting best services at Dhamra and Paradip port, and their prices were quite competitive.
In such situation the main question was "Why would any client switch their cargo to an underdeveloped Gopalpur Port?"
Gopalpur Port had zero advantage in terms of Rail freights. Even with a low port tariff, the total integrated logistics cost was high for the clients.
During the 6th week, I met 4 clients in Bhubaneswar and visited Gopalpur Port to understand the port infrastructure and its best advantage over other ports. Gopalpur Port was far from Bhubaneswar and it took us 3 hours to reach there. I met Gopalpur port officials, jotted down all the facilities and also shoot a video of it.
The port was handling Supramax vessel(55,000 metric tonne capacity) with only 1 berth facility.
Whereas the Dhamra port had 3 berths and could handle capesize vessels(1,60,000 metric tonne capacity) and Paradip port had more than 10 berths and could handle Panamax vessels(75,000 metric tonne capacity).
Dhamra port had the good conveyor facilities with more emphasis on automation and less manual labour. It was developing very fast and lot of infrastructure development were undergoing at Paradip port. Gopalpur port was developing at a slow pace due to cash crunch problems.
There were few advantages at Gopalpur port, like under-utilized storage facilities and no operational delays.
Low port tariff here made itself to be considered as a good option for all the imports-exports operations plus the easy availability of Rake which was a major problem at other ports.
Interview with all the 4 clients at Bhubaneshwar was successful, we got several crucial information and there was a ray of hope that if tried business could be brought to Gopalpur port.
We had a good 6th week and we were excited. Suddenly an instruction from the office came that, I am barred from leaving the Trident Hotel room. I now only had to coordinate Mr.DEF.
I asked Mr. DEF to visit clients at Paradip port and get the required information and at the same time do business development and marketing.
I finished business strategy one pager of 5 clients.
7th week:
Mr.DEF was quite impressed by my way of interaction with the client, he wanted me to be there with him at all the client visits. Even I was happy that we can leverage with the odiya language advantage that Mr.DEF provided.
I was not at all happy with the restriction. I wanted to interact with client, interview them and understand the challenges faced by them. This was a hard time for me as I had to motivate Mr.DEF that he can do the task without me. I reminded him that local people love being around local people and do business with them.
He visited few clients and passed me the required information whatever he could dig. I wanted him to dig more information and for that I also prepared a question-story strategy where one had to ask question from the starting of story to the end of story. It helped but I expected more.
During this week, I conducted telephonic interviews and on instructions from my coordinator I vetted all my previous calculations.
It came a surprise to me that even Mr.DEF was asked not to visit any client until or unless our previous work got fully vetted. My coordinator was involved in other projects and he had very little time to vet all our information and calculations.
I informed my coordinator about the delay and requested him to let us interact with the clients as it is always advantageous to meet client face to face which increases the credibility of the interviewer. No one likes to share confidential information over phone, but it was out of his control.
During the 7th week I spent my entire time inside my office cum room vetting all my previous work. Day time at Bhubaneshwar was quite hot and night time was fine but there wasn't any good place to roam around. I felt being packed inside 4 walls. I was getting sick and didn't feel hungry. I reminded my worsening situation to my coordinator at Mumbai and requested him again to let us interact with the clients but he couldn't do anything. I also reminded him that my internship is about to end and if I do not interact with clients then our whole schedule will be delayed.
I knew a bold step was required to break this situation. I delivered a mail to the director reminding him that I have to come back Mumbai at the end of my internship on this particular date as I have a reserved train ticket to my home. If at any case the task is delayed then I won't be held responsible and my return ticket would be booked at any case. I also requested him to let me interact with clients and assured him that even in this short span time I can finish the task. No response was there.
8th week(last week)
Mr.DEF was concerned about my health and worried that I was not eating properly. Our pace had reduced. I received a mail about the approval of our previous work, and  it required an explanation that why I didn't perform in the 7th week and how would I finish the remaining task in this week(one pager of 12 clients were remaining)
It brought a smile on my dull face. I was rejuvenated, I replied back "I can do it and I'll do it".
I delivered an SMS to the company director reminding him that I am on field and there is no point of me sitting entire day in a room. I want to learn and I want to interact clients. He finally agreed.
I immediately booked 2 tickets to Kolkata for the next day where we had to visit 7 clients. Plan was to divide the work between me and Mr.DEF. But Mr.DEF requested me to meet clients together. After a hesitation I agreed. Only 4 days were remaining (Saturday was holiday for clients).
At night, I received a call from my coordinator that the director has instructed that I cannot go anywhere, as it may delay our task. I convinced him that I'll finish the task at any cost and told him about our strategy of dividing the work. He was convinced. Next early morning we left for the city of Joy. I always wanted to visit Kolkata, it was like a dream come true to me. The only problem that we faced there was of traffic.
We booked a hotel, placed our luggage and immediately went to meet clients.
First day at kolkata, we were able to meet 2 clients at Shakespeare street and got appointment to meet 2 clients next day. We walked more than 3 km at a good pace as we found no empty taxi available during that hour. Mr.DEF being an older person was extremely tired. In this pressure of work, I regret I forgot to consider his health conditions and I apologized him afterwards. However I salute him for his cooperation during that tough time.
We worked at a very good pace, and I finished one pager of 7 clients in 3 days.
I was still short of 5 clients and my time was over. After coming back to Bhubaneswar, the good news for me was 2 clients were not in imports-exports business anymore, so only 3 clients left and the bad news for me was that my ticket to Mumbai was not booked.
During weekend I received a mail to extend my internship for 3 days. I was disappointed as I'll miss my train but I was committed to go home.
I gave 3 considerable options to my coordinator which were:
1.) Let me go to my home and I'll  complete the remaining task there with the help of Mr.DEF
2.) I'll stay for 2 more days at Bhubaneswar and finish my task. Instead of coming to Mumbai book my ticket directly to Amritsar.
3.) There were 2 clients at Gurgaon and Delhi, let me go Delhi and meet the clients. It will save cost to the firm as Mr.DEF would not have to go Delhi for this. After it, book my ticket from Delhi to Amritsar.
The 3rd option was most suitable for everyone and finally it was followed.
I flied to Delhi, met clients at Delhi and Gurgaon, completed my task and finally went to my home.
I am not sure about PPO but whatever I've heard about this company, came out to be true. The most famous being "It is tough to stand on expectations of the company director. Whoever is able to work with him, only excels at high pace. Especially one may understand that there is zero tolerance for the quality". Few encouraging statements from the company director were "cheating is there in every Indians blood, one should not follow shortcuts to achieve anything" and "learning prospers if put though extreme pressure". I am happy to work there for 2 months but the learning was a  lifetime experience. The company is looking for international expansion and I wish it all the best in its endeavor.
———
About the Author:
Prashant Kumar Gupta is a student of IIM INDORE(PGP Mumbai) and alumnus of NIT Jalandhar. He has a work experience of 27 months at Wipro Technologies. Other than his work, he was involved in his entrepreneurial ventures where he provided part-time job opportunities to college graduates so that  they can cover few of their little expenses. He loves working on innovative ideas. He is also involved in extracurricular activities such as playing sports like cricket, t.t, badminton etc., reading and exploring new places.