Sure Slim Used Chocolate Flyers To Promote Weight Loss – Strategy With RS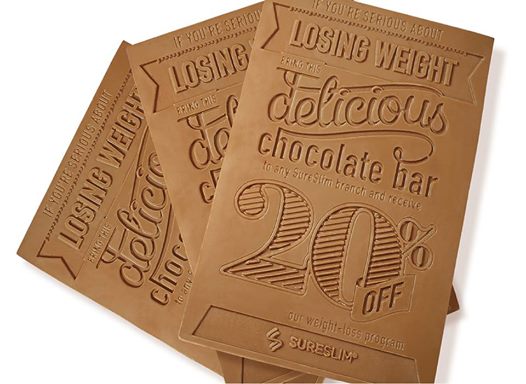 If you were a company that offers weight loss program, what strategy would you deploy to get people to signup for your program?
Let me share with you the strategy deployed by Sure Slim, a South Africa-based weight loss program that helps people lose weight. It devised a strategy that offered the ultimate temptation to dieters' – chocolate to loose weight.
Sure Slim designed a 'flyer' – an extremely effective & inexpensive way of getting customers to notice your brand.
Normally Flyers are made from paper. But SureSlim made its flyer from 100% pure milk chocolate & embossed the following message "If you are serious about losing weight, bring this delicious chocolate bar to any SureSlim branch and receive 20% discount"
These chocolate flyers were wrapped in a transparent plastic pouch and distributed across South Africa through food & health stores as well as bridal expos.
The challenge posed the potential person desirous of losing weight – present the delicious chocolate flyer 'uneaten' to the centre – only then will it entitle them to 20% discount!
All was not lost for people who gave in to the temptations & started nibbling at the chocolate.
When the potential dieters gave in to the temptation & opened the pack to dig into the chocolate, a message placed at the bottom of the pack, which was cleverly covered by chocolate, greeted them, "We see that you have given into your temptation. Don't worry, we will help you with that. Bring what is left of this chocolate bar and we will give you 1% off for every block that you have not eaten. Be strong." Needless to say, the chocolate had 20 blocks.
Result: This creative promotion 'violated' people's expectation and hence stood out among the clutter. This resulted in many more people signing up for its weight loss program at SureSlim.
Business Lessons for us:
1. Violate people's expectation with your promotional program. This would increase the noticeability of your company's promotion and thereby increase its success rate.
2. Customer Engagement: Design a promotional program that gets customers' to get actively engaged with your program.
——-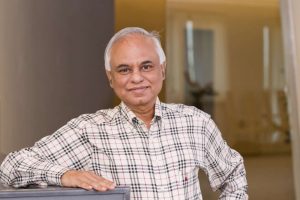 In this series, Rajesh Srivastava, Business Strategist and Visiting Faculty at IIM Indore gives you a regular dose of strategy case studies to help you think and keep you one step ahead as a professional as compared to your peers. Rajesh is an alumnus of IIM Bangalore and IIT Kanpur and has over 2 decades of experience in the FMCG industry. All previous Strategy with RS posts can be found here.