Surviving NMIMS – A Veteran's Guide For New Joinees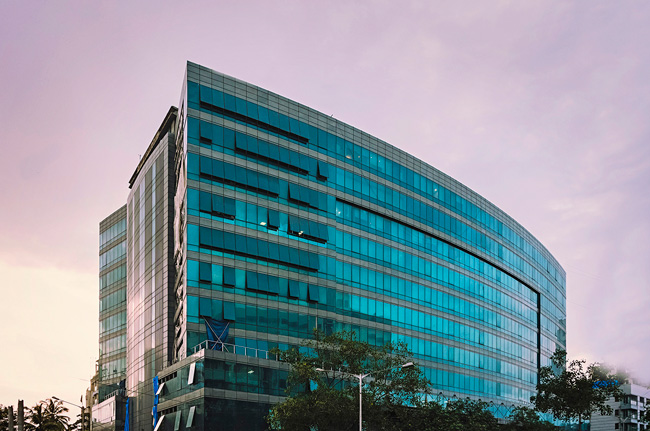 An MBA is a huge of investment of time and money. It is better to go prepared. Candidates tend to focus mostly on finding out about placements. But placements will only form a part of your 2 years journey. There is a lot more that goes into making it all work and it is better to figure things out early on.
For all those who will be joining NMIMS this year, here is the inside scoop of what you should know and what you should avoid to survive your MBA.
Where to Stay:
There are hostels which are not that far from the campus. Flats have been converted to hostels. Canteen food is decent. There is a curfew timing of 11 PM and you have restrictions on staying out for the night as you need to get prior permission. Annual Hostel Fees: Rs. 2.1 L+
But a lot of students tend to stay in rented apartments (you can find them easily near campus), especially in the 2nd year. A 2 BHK apartment rent will be around 40-45k per month (I know, it's expensive!)
Starting Out:
During the orientation week take time and get to know as many people as you can. There is a Mumbai Darshan too (Join the trip even if you are a Mumbaikar).  There is nothing academic in the orientation week, so relax.
Assignments, Projects & Case Studies will start from Day 1. This will be mixed with multiple Student Activities Cells opening for new joiners (which will involve interviews!!).  The first few months will be over in no time. My suggestion – Decide your specialisation during the initial months well before companies start coming for Summers. It will be the most crucial decision you take in your B-School life.
Attendance:
There is an 80% attendance requirement for all subjects and this is not flexible. If you do not meet these requirements, you either should have a genuine reason or there will be a degradation of grades. My suggestion – Do not skip classes for frivolous reasons, like if you are feeling too lazy. Most classes are held in the first half of the day. You will get good enough time for your extracurriculars (Student Activities Cells, Corporate & Sports Competitions). Try to avoid skipping class for these reasons. You might need a few leaves in case you have to go out for participating in any competition or for college fests.
PS: You will probably be spending a significant energy running to make sure you make it to the class before the faculty closes the door.
Academics & more:
NMIMS has pretty good faculty and you will be fine if you regularly attend class and work on assignments. Try to keep your grades at least above 2.8/4. If you are going to do a major in Finance, keep it above 3.0/4. Believe me, it is not that difficult.
There will be a lot of extracurricular activities happening simultaneously on campus. Do not immerse yourself in trying to do all of them at the same time. Try to find out which all competitions are there and when do they start – like Mahindra war Room, HUL Lime, ITC Interrobang, to name a few.
As you are in Mumbai it is easier to get a corporate project. You will get a lot of opportunities to work on a live project.
It is better to pick one student activities cell, a few B-School competitions (with time-gap between them), only one corporate project and 2 subjects per term (preferably from your specialisation) to focus on. Do not burn yourself in doing everything.
Places to hangout near Campus:
'Asiad' – Affordable place to eat and hangout place for college students in VileParle. Every time you enter, you will probably find some NMIMS student there.
'Prithvi Café & Theatre' – If you are looking for some cultural indulgence and ambience this is the place to be. You can chill here after a long day of assignments and presentations.
'Khau Galli at Vile Parle Station' – If you are interested in a having a variety of Dosas, chats and what not, this place is always buzzing in the evening.
'Street Food stalls/Tapri' – Just outside the campus. Open throughout the day. For any midnight food cravings, there is pav bhaji at Amar Juice centre.
The usual Dominos, Pizza hut etc
& finally
'Juhu Beach'
Do take time out during the weekends to explore the city. You are in Mumbai, and it has its perks.
Best of Luck J
——————-
About the Author:
Ravi Singh is a Consultant working with Cognizant in their Analytics and Information Management practice. He completed his MBA from NMIMS, Mumbai in 2015. He is also a Computer Science Engineer with 4.5 years of IT Industry experience. You may reach out to the author through Linkedin.
Ravi Singh
Consultant in Analytics and Information Management. Interested in AI & Machine Learning. Yoga enthusiast, swimmer and Badminton player. You will always find me with a Kindle/Book in my hand during my spare time. Alumni of NMIMS Mumbai 2013-15 batch. You may reach out to me through LinkedIn or Twitter (@ravi_dsingh).