Surviving The Storm – 1st Semester In A B-school
So hardly a week into my 1st semester at IIM Shillong, and I could feel all the pressure falling on my shoulders. Academics, inductions, corporate competitions, assignments – all appearing at once. That is when I realized what is the rigour of a B-school like. I believe every MBA student goes through this phase and many of them start questioning their decision to take up MBA and their ability to survive this hectic process. So let me share some of my personal experiences so far in IIM Shillong and give a few tips on how to better manage your time and yourself in a b-school, especially in the 1st Semester.
There is one fact that every 1st year MBA student should realize – It is impossible to survive the first year without Seniors. Period.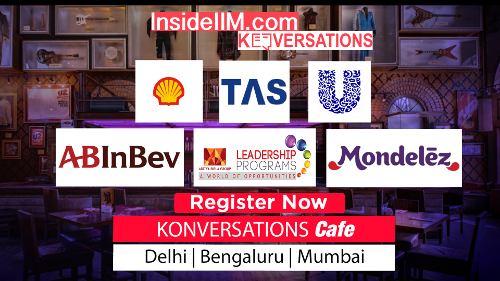 We are expected to go through multiple case studies overnight and then prepare powerpoint presentations for the next day's session. Not only that, we must also be prepared for all the questions that can be fired upon us by faculty and peers. Yes, I know that MBAs are expected to have some kind of superpowers but do you really think that it is possible for us to read through 30-40 pages of case studies over a single night, that too along with other activities? No, right. This is when our seniors appear as guardian angels !! They walk us through the entire case in a matter of a few minutes and prepare us for the questions as well. This also gives us time to improve the quality of our presentations and gain some valuable CP points in class. Sometimes, shortcuts are the key to success.
Another big challenge for students is to study a completely new subject out of their past domains and gain expertise in it within a span of 1.5-2 months. Now being an engineer, I can completely sympathize with all the science students on how it feels when you read through those financial statements and journal entries. I felt alienated in my 1st Accounts session when I was introduced to the traditional and modern accounting rules, going concern and accrual concepts, and the wide range of bonds and investments. Thankfully, this time IIM Shillong has a significant share of CAs and CFAs in the batch who helped us in clearing our accounting concepts. The multiple KT sessions conducted by them seemed like a rope offered to us to climb up the steep route of Management Accounting.
But it is not like we engineers do not know how to return the favour. We took initiatives as well to help our batch with subjects like IT Tools and Statistics. Our professors often got surprised when they saw Commerce graduates working fluently on R and Excel, and Science graduates making rapid journal entries for the accounting transactions. This is the value that peer learning can add to b-school studies.
And trust me guys, if you need to excel in all subjects within such a short span, then you have to efficiently channelize this academic diversity factor. Take full advantage of your study groups, ask each member of the group to take ownership of 1 subject each which he/she can master in and later share their knowledge with the entire group.
Last but not the least, never get into the panic mode! Remember, it is just a phase that will come and go. Our seniors survived it, we have survived it and so you can survive it as well. Never lose your self-confidence, if you are not able to gain control over any situation, then simply go with the flow, keeping your eyes and ears open, being aware of what is going around. Moreover, anything else, keep things light and playful and enjoy the process 🙂