Swarnim Banerjee's Journey To Vinod Gupta School Of Management, IIT Kharagpur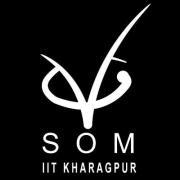 Every journey and decision once embarked upon or taken should be visualized as a challenge. Mr. Ratan Tata once said that there is no such thing as a perfect choice when it comes to deciding a path to follow, it is what we make of that path that really matters. Things thus eventually and inevitably align and even out in life. As a management aspirant, the process of appearing for the CAT exam, clearing it with a breakthrough percentile and making it through the interview processes of the best schools is not only an intense experience but also an essential test that nurtures the spirit of hard work and competition.
My journey to the Vinod Gupta School of Management, however, was a scintillating one right from the moment I settled into the beautiful evergreen campus that is IIT Kharagpur. The GD and interview process saw the participation of some of the alumni as panelists. Hailing from top industry positions, their insights into the MBA program and the kind of experiences they shared instilled a lot of confidence and motivation to the bunch of candidates appearing for the process.
The school itself stands as an initiator to the MBA programs that many of the IITs now offer. Since its inception in 1993 it has groomed some of the best engineers into top notch business leaders. Judging by the zeal with which the school has organized the induction week for our Silver Jubilee Batch of 2016-18, it seems like we are in for an animated and fiery experience for the next two years. A usual day is everything but a walk in the park, with packed schedules till 1 am at night, full blown academic focus from day one and an incessant barrage of activities from various clubs and committees make each day an experience in itself. The alluring campus and the numerous ways in which people engage themselves allow students to enjoy and have an amazing time outside of academics. Time management is the key here as it happens to be one of the most crucial avenues where an MBA student requires grooming and the structure of the program here with its strenuous nature allows for just that. Holistic development in our system especially for those gearing up to be successful managers doesn't come easy at all. Judging from how scared and excited I am to compete and achieve amongst the best in the country, this decision is definitely turning out to be one of the best I've made till date.
The notion of an all exclusive student life that very few happen to encounter seems to have finally been realized. The rhetoric that most b-schools tend to bring in these days does not apply to VGSOM, it is a place where I believe most people will have an opportunity to judge themselves and find the direction needed to instigate their journeys towards personal success. This being just the first week, I guess it calls for a serious buckle up on my part as I head into what I can only describe as a scary joyride.
______
About the Author
Swarnim Banerjee is currently pursuing his MBA from the Vinod Gupta School of Management at IIT Kharagpur. He has spent two years working in an American Fortune 500 called Tenneco Inc, an automotive components giant in Delhi NCR after having completed his Bachelors in Mechanical
Engineering from SRM University in Chennai. He enjoys reading literary and philosophical fiction from the likes of Franz Kafka and Oscar Wilde and is also a guitar enthusiast influenced by classic and alternative rock.
VGSoM Kharagpur
The Vinod Gupta School of Management is a business school in India. It was established in 1993 at IIT Kharagpur and was the first management school to be set up within the IIT system. It was initiated by a distinguished alumnus and a Life Time Fellow of the Institute, Mr. Vinod Gupta. In the year 2018, VGSoM completed 25 glorious years of its existence as a premier B-School of India. Today it is consistently ranked as one of the top 15 Institutes for business management in the country and boasts of a list of illustrious alumni holding prestigious positions in companies across the world.