A Take On FMS Selection Process 2018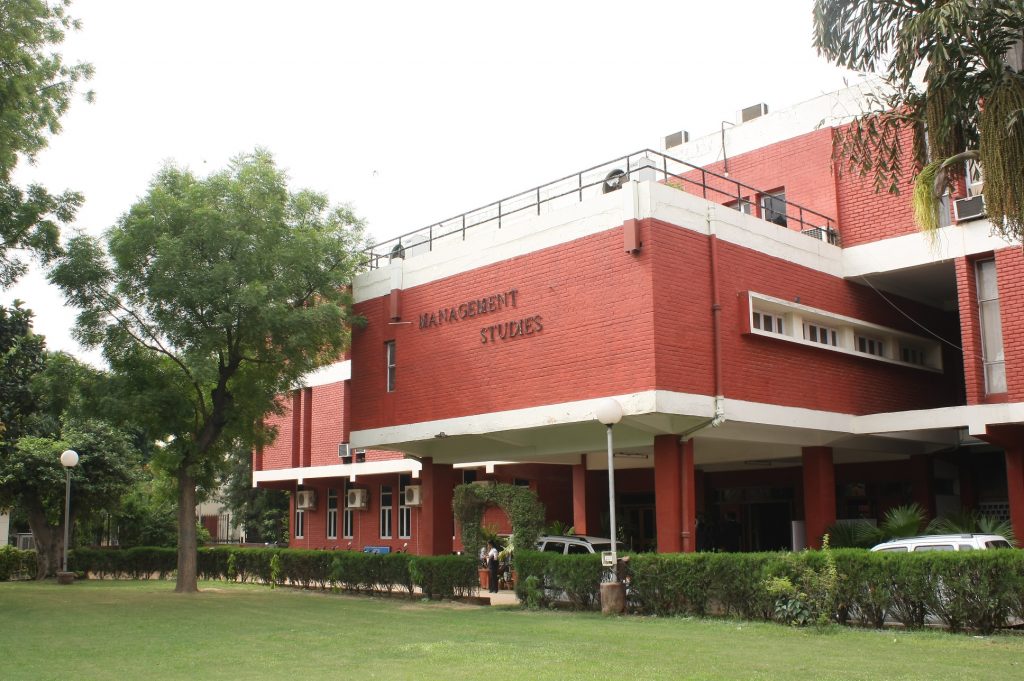 Hello aspirants!
Now that most of you are done with the big names of the Indian b-school world, it is time to incorporate one more contender into it – The Faculty of Management Studies, Delhi. This article will be focused on the selection process at FMS. Since, the interviews are starting mid-April onwards, a quick review session of your preparations and some insights might be helpful.
Known famously as the 'Red Building of Dreams', FMS Delhi's process is simpler and more straightforward as compared to that of the IIMs (at least in my case the previous year). Also, the chances are pretty slim that you will get into it. Not that I am trying to sink your confidence levels; but, it's better to know where you stand. Last year, the first list of IIM Ahmedabad, IIM Bangalore and IIM Calcutta had already been out before the process of FMS began. So, the ones who are playing in the top 1%ile might have additional conversion chances as the ones swimming in the top 0.2-0.3%ile (most of them) will get through in either of the top three IIMs.
The selection process can be categorized under the following rounds.
Academics – Who in the world came out with the idea that 10th and 12th Board marks are not that important! Ask the aspirants who have been left behind in the first round of selection itself just because their marks in school and college did not do much justice to them. Not only it leaves a sense of humiliation but also sadness, especially after you have put in so much of time into the preparations. Also, during the interviews, questions will be asked from your specialization in college. Freshers, be prepared for some assault! (Been there, done that!)
Extempore – It stands as a crucial part of the whole process. With a 5% weightage last year out of 15% (the second round was of 15% overall), extempore topics varies across the candidates. They can be simple such as 'Old is Gold!', or insane ones like 'Volatility of Oil Prices across the World' (yeah, that was mine! I know I am blessed). You get to think for around ten seconds, and then you need to make sure that you do not stop. The only advice that I will give is to focus on the consistency and the sequence of thoughts. Speak less but in a consistent way. Speaking more unnecessarily will play against you.  
Group Discussion – Quoting career360.com, the admission process for the batch of 2018-20 is going to include a GD round (10% weightage). There was no such round the previous year. Again, the round is not difficult but it is kind of intimidating. You will be competing verbally amongst the best. The whole trick is to stay calm and drop in significant points at proper intervals. The point you lose your composure, you are out of the process.
Personal Interviews –  Now we are talking! It will be somewhat the same as the interviews you have given before. Imagine tasting different kinds of wine. The only thing you can do is to appreciate (Which creature complains about wine!). The interview session is of approximately 15-20 minutes. Questions can vary from academics to politics to general knowledge to mass of the sun! Act like a binary decoder. Answer a detailed yes to the questions you are sure of, and a straightforward no the ones you are unsure of. Never beat behind the bush.
For many, FMS can be a game-changer. The ones who have relatively low percentile and still have got a call, acing through might be difficult. I had a score of 13/15 in the final rounds. The maximum one could get is 14, as far as I have heard, unless you are comparable to Shashi Tharoor. Even at that score, I was left behind in the waitlist due to my low CAT percentile. But the CAT score had around 85% weightage last year. This year it has strikingly reduced to 60% (again quoting career360). So, scenarios are different.
Keeping those calculations aside, just focus on the D-day. These are challenging and difficult days, I understand. But remember, good things take time. Good luck aspirants!