'Take Your Own Decisions – You Have No One Else To Blame' – Aditya Rastogi – Best50 – Class Of 2017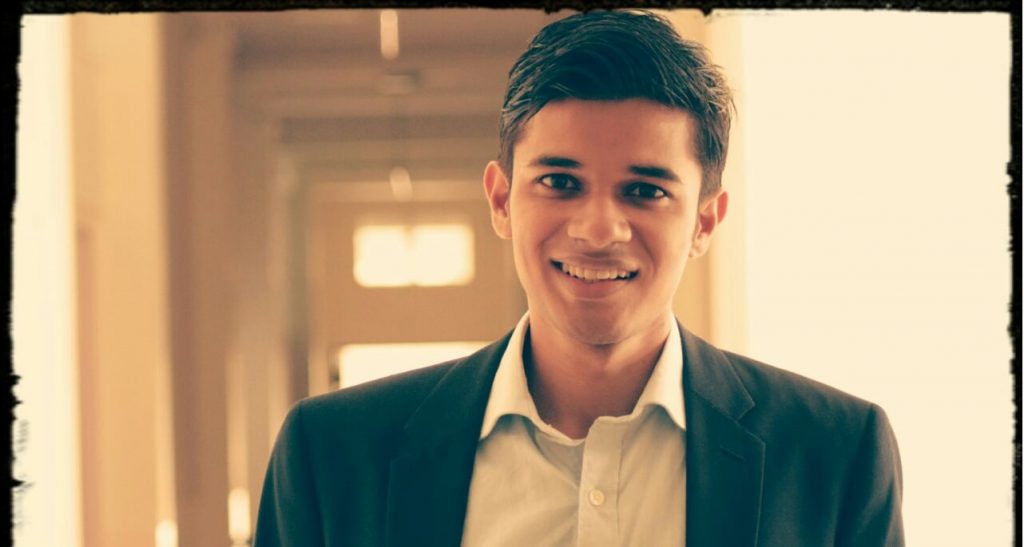 About Me
I am a final year PGDM student at IIM Shillong, 2015-17 batch. I am pursuing my degree in General Management with majors in Marketing and Operations. I am an Office Bearer of Sports Committee and Operations Club at IIM Shillong. I come from Lucknow, the city of Nawabs and have done my schooling from the same city. Before joining IIM Shillong, I worked in Tata Consultancy Services Ltd. for a duration 30 months. I have pursued B.Tech (Honours) in Computer Science from Uttar Pradesh Technical University.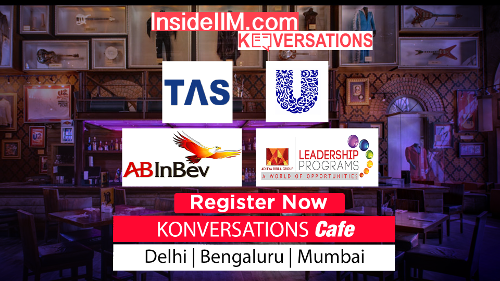 I have always been a strong competitor and enjoyed working around challenging and difficult situations. Throughout my academic and extra-curricular pursuits, I have always loved to compete with the best. I thrive in pressure situations that drive me to give my best. Here at IIM Shillong as well I have always been involved in quizzes, B-school competitions, and corporate events and sports. I have been a National Finalist in HCL Ace Challenge and a Regional Finalist in Deloitte Mavericks (East Zone). I have won various B-school competitions at the National level as well.  Recently, I, along with four students were selected to represent IIM Shillong in the Global Supply Chain competition at Purdue University, United States and our team has made it to the finals where we will be competing with five other teams from around the world at the Purdue University Campus in Indianapolis, US.
Sports has always been an integral part of my life. I find it an amazing way to express myself and enjoy the thrill involved. I have been a part of the college sports team as well. I was also awarded Gold medal for being the Player of the tournament in BPL-2015, IIM Shillong's official football tournament. I love to travel and visit new and exciting places around. I believe that nature has the most powerful relaxing effect and it's the closest you can come to experiencing the true meaning of life.
Give us an instance when you failed miserably and how did you overcome that downfall?
The one instance in my life where I had failed miserably was CAT 2012. I was totally devastated after seeing the result. I had prepared for the whole year prior to the exam, managing my team between my engineering studies and preparing for the CAT entrance exam including self-study, attending coaching classes, giving mocks etc. I had very little time to devote to my social life and most of my time was consumed in preparation. I was pretty confident of my preparation and the exam also went as per my expectation. The results came and I was disappointed to see that my QA/DI percentile was 99.xx% but VA/LR percentile was 22.xx% making it an overall around 90%ile. I always knew that VA/LR section is not strong but was not expecting such a dismal performance. I knew it was not possible to get calls from any of the premier B-schools and my dream of getting admission into one was shattered. I realised that there were some flaws in my preparation strategy and felt that I could only overcome that phase by working hard on myself to achieve my dream.
I started working on my weaknesses and worked very hard preparing for the next year. I was not able to give the CAT entrance exam next year due to health issues but the dream of cracking one still persisted. I worked not only on my preparation strategy but also on building confidence to handle the pressure on the exam day. I worked hard for the Verbal ability section and devoted one full year working on the same. I allocated my time to read 2 newspaper daily (The Hindu and Financial Times) and also started to read about a variety of topics from either books or the Internet. I gave another shot at the CAT exam in 2014. The results came and all the hard work paid off. I got 97.32%ile in QA/DI and 99.41%ile in VA/LR with an overall 99.22%ile. I always thought QA/DI was my stronger area and here I was nailing the VA section only because of my self-belief and dedication. This is how I overcame one of my failures in life and achieved what I really wanted.
What is the biggest risk that you have taken so far and why?
The biggest risk that I have taken in my life was to leave my job and join an MBA course at IIM Shillong. The risk is because of the fact that I had a lot of responsibilities at that point in time and also had to repay my education loan taken for my engineering studies. It was a risky decision on my part because I had to make sure that the savings I had accumulated over a period of my work were enough to cover all the expenses for the next 2 years. This was in addition to the new education loan that I had to take for the MBA course at IIM Shillong which would be an additional financial burden on me. Hence the decision to do an MBA and move away from a stable and secure life at that point in time has to be the biggest risk that I have taken in my life.
If you had a magic wand, what is the one problem in India that you would magically wish away? Explain why.
If I had a magic wand the one problem in India I would wish to magically go away would be the problem of unemployment. It is because unemployment is the source of many other social problems that exist in India like child labour, girl trafficking, criminal activities, poverty, hunger and much more. Solving the problem of unemployment would not only help in improvement of the economy of India but also help in improving the macro level scenario. It would also help in solving a lot of micro-level problems in India at the grass root level. By providing employment to the citizens, we would be improving their financial condition and hence would eliminate a lot of decisions poor people take out of their misery like allowing their children to work, selling their daughters in order to pay their debts, doing illegal activities and many more. Hence, I believe that solving the problem of unemployment would help in eliminating a lot of financial as well as social problems in India.