What It Takes For An Engineer To Standout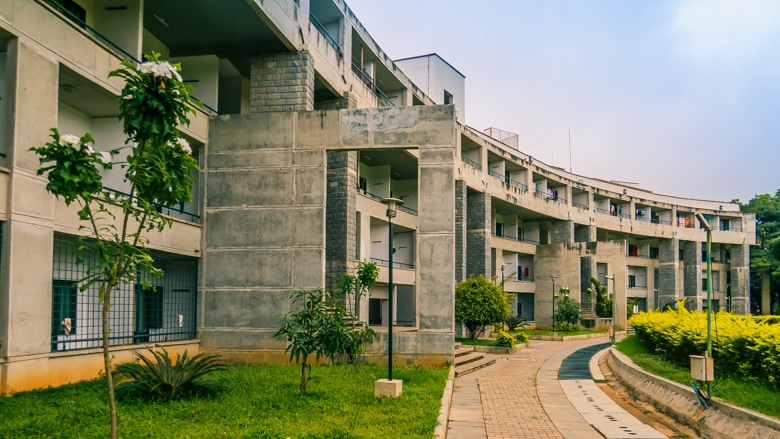 Make a Mark & Leave a Mark – What it takes for an engineer to Standout
"You are an Engineer in IIM Bangalore? Your academics must be stellar!"
I can't recollect how many times have I heard this question since the shortlist was out on the 6th of April this year. And to the surprise of most of you, my answer to this question is a half yes and a half no. Now, why did I say that?
Well, let's rewind and go back to the good old days when I finished my engineering and had some time off before the next phase of my career was about to start. I had decided very clearly in my head by then that I wanted to go for a Masters in Business degree. MBA from the top 3 IIMs appeared like a distant dream back then. The number of students writing CAT was only increasing exponentially. I decided to give myself some time and industry exposure before I learn the ABC of business. So, I was placed in a Data Analytics firm, which was a major reason why I chose to work before giving a serious CAT attempt. Data analytics was booming all around and the learning that the field had to offer was enormous. Within months I realised that I wanted to absorb as much as I can during my stay in the company. My first project was a client facing one wherein the entire job of implementing the solution that the client wanted was put on my plate. Initially, my accent was a problem on calls, visualising the exact need was a problem and the worst of all was when I was asked to give suggestions! I was right out of college, I was a beginner but there was no way I could let them know that. Since the ownership of the project was completely mine, I had no other option but to pull up my socks and get ready for the challenge. I started with some guidance from my manager, regularly at first, seldom thereafter. As I kept on having more and more calls, I realised that the project I was on was a typical Phase one – setup project. There was no perfect output, no validation checks and no tight deadlines. I was left to explore, brainstorm and experiment. This was where the learning curve became as steep as it could get. I made it a point, to have some value addition/suggestion for design by the start of each week and work on it for the rest of the week. Some days were tough, some very tough. The appreciation for the good work I was doing was tremendous which pushed me to give better than my best. I stopped treating it as my job anymore, it became a part of me! Retail shelving analytics was what I was working on, and trust me the only reason why I started going to hypermarkets for grocery shopping with my mom was because there I could see in 3D, exactly what I was working on in the small screen.
Fast forward to the day, when our project was supposed to Go-Live! Yes, it was going to be there for everyone to try, evaluate and emulate. I don't remember another day when I have been this nervous and excited before. The launch was going to be held in Cincinnati, Ohio. Due to logistics, I missed the opportunity to witness it firsthand but my client constantly kept me informed about the demo sessions being conducted across locations. And finally, the email came, I remember each and every alphabet of that email, "Our presentation was much liked by the team here. They have decided to implement this. You are our hero!" I read that email at least 20 times before I could believe it. My Client Partner personally came to my desk to meet me that day. It just felt surreal. All my sleepless nights, hard work and efforts had paid off. This experience will stay with me for a lifetime.
So, the moral of the story is : "My work experience was my spike". During my interviews for all the IIMs the only thing I was questioned about was my work experience. What I want to say is that all they look for in engineers or for that matter in anyone is the spike in your achievements. Some might have it in sports, some in academics and some in dance. As long as you have the ability to put it out in front of them clearly and confidently, rest assured that you have Left A Mark!
This was my answer to the half no part of the question.
Now, why did I say half yes? Well, that is because consistency is another thing that is a must. You need to have had dedication towards what you were pursuing in your life. You cannot be a "zero motivation level" person for most of your life and then suddenly dream of getting into the b-school of your choice.
In the next half of my story, I am going to talk about Leaving a mark once you are in the Wonderland where Time flies faster than you blink and think.
So my suggestion for anyone just about to enter is that –
Make the most out of the exposure that you are getting. For most of us, this will be our last college life. Participate in as many case competitions as you can, organise as many events as you can, know as many people as you can. This place is inclusive, nurturing and everyone around will always try their best to help you. Stretch yourself beyond limits, be open to learning and get outside of your comfort zone. Someone has rightly said, "Real life begins where the comfort zone ends". Help and take help, utilise the resources provided to you in the best possible way. If you do all of this right then rest assured to have Left a Mark – on the campus, the peer group, the alumni and most importantly on your self!
Aashlesha Potdukhe
Aashlesha is a first year student at IIM Bangalore. She describes herself as ambitious, innovative and outgoing. She is the kind of person who thinks less, lives more. Her love for travelling makes her go to the most remote places of India to enjoy the solace and tranquil within. She loves reading, writing and inspiring others.