Tale Of A New World – IIM Kashipur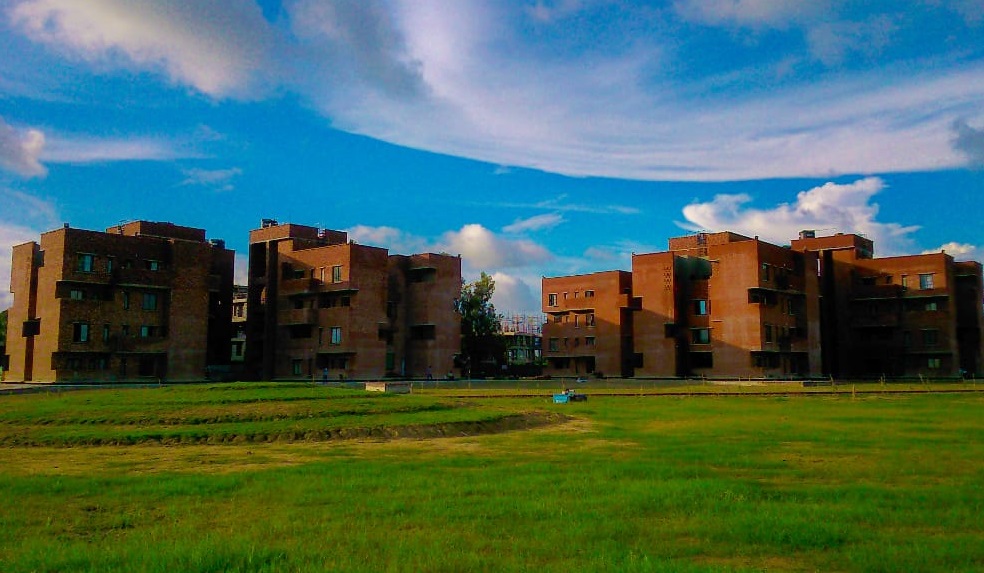 The question that every student asks himself when taking admissions is what is unique about the campus and why should I live my next two years in this city. Let me make some things clear by giving you the unique qualities of IIM Kashipur.
As I am still a fresher and new to this campus, some thigs really amuse me. Living only in one city throughout my life has given me a different perspective to see IIK Kashipur.
New campus:
This point is not new for anyone, but still, I would say it; IIM Kashipur is first among the sister IIMs to move all its operations in the fully functional permanent campus. The campus is filled with lush green fields and red brick walls of hostels and academic buildings in a whopping 200 acres. I doubt that anyone has seen such beautiful landscapes that you can see from here. Being a Delhite (who have seen pollution), I can feel the fresh air entering in my body every morning.
Case competitions:
IIM Kashipur has exclusive tie-ups with many corporate companies which only allow older IIMs to participate in case competitions. After cracking those competitions, you get the exposure to industry operations. Many people in IIM Kashipur have even pitched their ideas in front of Mr Mukesh Ambani after cracking those events. Opportunities are numerous in this campus; you just need to grab them.
Student exchange:
IIM Kashipur has entered into a collaboration with ALBA Greece and International Business Center, Aalborg University, Denmark recently in February 2017. This has strengthened the international reach of the institute. The institute has been sending its students on exchange programs every year to EM Normandie (France), ESDES Lyon (France), AIT Bangkok and FPT Vietnam in the past years. This number is increasing every year.
Faculty:
IIM Kashipur has the maximum number of permanent faculties living in the campus which makes it easier for the students and staff to interact and clear any doubts. Guest Lectures are held for the students from time to time to give them an insight into the industry. HRs, Motivational Speakers and CEOs from different domains visit the campus to meet the students and talk to them about corporate life.
Sports and Cultural Events:
The campus has facilities for students to play many games like cricket, basketball, lawn tennis, football, volleyball etc. Kashipur Premier League is one of the biggest attraction of this campus where the event includes everything from bidding to player auctions. Agnitraya is a three-day cultural fest of IIM Kashipur where elite B-schools come to participate in sports, cultural and management competitions.
Food:
IIM Kashipur is the only IIM to give the operations of food to students. A Food committee is made for the students who choose the menu according to the interest of students. You will get the quality food and taste that can ever come near to your mother's hand.
Wellness Centre:
IIM Kashipur has the tie-ups with big hospitals in the city to provide the students with the best medical facilities. A 24-hour ambulance is always available for students. A wellness Center is made inside the campus for students in case of medical emergencies.
Placements:
How can I finish this article without talking about placements! One thing that IIM Kashipur teach students is, "Learning matters". IIM Kashipur is a place to learn. Placements are really good for the college as opportunities given to students are many ranging from operations, HR to marketing.
Which ABG company would one want to work for and why?
I want to work in Ultratech Cement as a Logistic Manager. As a Logistic Manager, I would be responsible for logistics planning, route mapping, transit time adherence and timely delivery of the consignment. I would be mapping service provider performance and finalization of cost accordingly. Awareness about changing statutory regulations relating to transportation and arranging best-suited logistics planning will make me accountable. This position as starting of my career will help me grow and teach me the responsibility.
– Udit Bibhuti