Tata Administrative Services – InsideIIM Internship Inventory – Company Profile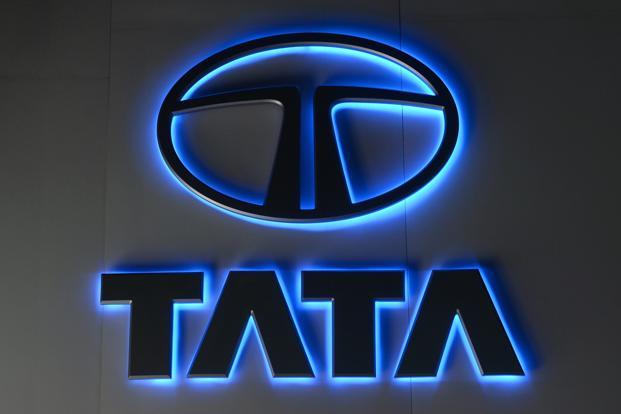 One of the most important aspects of placements, be it Summer Placements or Final Placements, is knowing which company you want to work for. It is imperative that you understand the work-culture, the vision and mission statement, and the approximate CTC that you are likely to receive. Therefore, we have created the InsideIIM Company Profile series where we publish facts about the most sought-after recruiters which will help you make an all-important career decision. We recommend that you use these reports as a starting point for your own personal research in order to get a comprehensive understanding of an organization.

The Tata Group doesn't need an introduction. It is one of India's largest multinational conglomerates with more than 100 independently operating businesses around the world (precisely six continents). It was founded by Jamsetji Tata in 1868 and is currently headquartered in Mumbai, India. The brand 'Tata' resonates with trust and prosperity, and it has its foothold in multiple industries like food and beverages, salt, chemicals, automobiles, consultancy, etc. There are 29 publicly-listed Tata enterprises and the group has produced several industries in important sectors like hydropower, airlines, steel, hospitality, telecom, and software.
To know more about the Vision and Mission of the Tata Group, click here.
What's next for the group?
As they celebrate 150 years of establishment, the Tata Group is all set to take on the next century and spread its wings globally. In the words of their Chairman Emeritus Ratan Tata, he hopes that "the group comes to be regarded as being the best in India — best in the manner in which we operate, best in the products we deliver, and best in our value system and ethics. Having said that, I hope that a hundred years from now we will spread our wings far beyond India, that we become a global group, operating in many countries, an Indian business conglomerate that is at home in the world, carrying the same sense of trust that we do today."
The business
Known to be a stellar conglomerate globally, the Tata Group hosts a number of companies under its banner. It has grown in many verticals across different industries like FMCG, banking, technology and e-commerce, realty and infrastructure, defence and aerospace, logistics and communication to list a few.    
The Tata Group in total employs over 695,000 people across their businesses. They have a total of 29 publicly listed companies under their umbrella, with a combined revenue of $130.13 billion. These businesses operate independently under the supervision of their own board of directors and shareholders.  

Brand recognition
The Tata Brand correlates with growth and trust. It is one of India's biggest conglomerates and has a wide spectrum of brands and products across various industries under its umbrella. Be it your morning tea or your family's life insurance, the Tata's have a product for you. Their values of trust, integrity, and responsibility spread from their employees to their consumers and clients. In recent times, the group has also made a mark globally with its acquisitions of brands like Land Rover, Jaguar, Daewoo Motors, and Nat-Steel. Tata Consultancy Services was recognized as the 4th most valuable brand in the global IT services sector.  

Tata Administrative Services (TAS)
In 1956, JRD Tata introduced the TATA Group' flagship leadership development programme called TAS – Tata Administrative Services. The programme was designed to make a common thread of young leaders across the group's enterprises who will have strong roots in the values and ethos of the conglomerate. This leadership programme was later remodelled by Ratan Tata which made room for more involvement of senior managers and leaders from the group to have a direct interaction and influence on the new recruits. The Chairman Emeritus drew up a blueprint for the future and in it, he accommodated a plan to recruit and train young talent from top b-schools who would later adapt into challenging positions in the Tata Group. As a TAS manager, you'll be trained and familiarised with the brand's values, culture and ethos, the scale of operations across industries which equips you to take on roles across the industries. The programme also provides cross-functional opportunities across an assortment of fields and geographies to TAS managers which lets them change their company without having to leave the group. TAS has come to be known as one of the biggest premier leadership programmes in the country and has launched top pioneers and managers across the Tata Group.

Campus Engagement
For the programme, TAS recruits from a selected list of B-schools and in-house employees already working with the group. When it comes to B-school students, TAS provides summer placements (which may fruit to a PPO) and final placements. They also have an annual national-level case competition called the Tata Business Leadership Awards.


TAS recruits from selected 9 b-schools leadership programme  
Summer Placements
TAS starts its outreach to enthusiastic b-school students from the very first year with its summer internship programme. Students get an opportunity to work on real-time projects across the various companies in the group. Over 8 weeks of intensive learning and training, students work with senior managers and leaders of the group which gives them a preview of what it is like to be a TAS Manager.
To enroll for the programme, you'll have to first fill out an application. This process starts in the month of August. You can fill out the application on the TATA-TAS website or you can speak to the placements committee about the same. Once you're shortlisted, you'll have to prep for a leadership group discussion. There is also a personal interview to clear before you are finally absorbed as a summer intern. For the next two months, you'll work with senior management on case studies and ongoing projects. At the end of the internship, you'll give a project presentation. You should give it your best shot as selected interns move on to a personal interview round, and from those, a selected few are handed out their pre-placement offers (PPO).   

You can also check out the Interview and Summer Internship experiences written by current b-school students across campuses.    




Source

Final Placements
If you missed the summer placements with TAS or did not get a PPO after your summer internship, you can apply for the final placements. You'll have to fill out an application for this one as well and once you're shortlisted, you'll have to partake in a leadership group discussion. After further shortlisting, you'll have a presentation round, where mostly you are asked to present your summer internship project (whether you worked with the Tata Group or elsewhere). The process concludes with a personal interview wherein the interviewers will have a one-on-one interaction to know you better. The TAS final recruitment process starts around December 2018 and you don't require any previous work experience to apply for this leadership programme.



Source

Quick prep-tips for your leadership group discussion and final presentation
For the leadership group discussion, you'll find yourself on two sides of the discussion. Each group consists of approximately 8 people. You'll be assessed on your role as a moderator as well as that of a participant. Each member of the group plays the moderator or "Chairman" for one GD, while the rest of the candidates participate in the process. At the beginning of each GD, each participant will be handed out caselets. If you are the moderator, you must present the case, set the points for discussion and actively moderate the discussion in order to arrive at a solution. Please note, that as Chairman, it is your responsibility to ensure that the GD doesn't become chaotic and that everyone participates equally. You may be firm with those who are overriding others or encourage those who haven't said much. Do not use your turn as moderator to gain a lot of airtime! Your role as moderator must bring out your leadership skills and not your oratory skills. On the other hand, you have to participate and make an impact while presenting valid points when the other caselets are being discussed, i.e. when you are not the moderator. Behave as you would do in a meeting with peers. So be polite and respectful of others. Don't cut people off simply to make yourself heard. Do NOT take over the moderator's role! How to prepare for this round? You should ask your seniors for their previous years' caselets and you should also take part in the GD preps on campus.

The second stage of your placements is the presentation round. For the presentation round, you'll be asked to present your summer internship project. Normally, a predetermined format is provided for this presentation. Practice your presentation before with a friend or in front of the mirror. Be well prepared to answer detailed questions about your role and functions during the project. Avoid bad-mouthing the company you worked at.  

The third and final segment is the personal interview round. You'll be interviewed by a panel of interviewers and the questions could range from providing a solution to a situation to what you would bring to the table for the company. The final interview round is usually taken by experienced leaders from various Tata companies. It is not unlike a personal interview at any other company. This one might focus much more on your soft skills and leadership traits than functional expertise.  
Tata Business Leadership Awards
As a part of their campus engagement, the Tata group hosts a national-level case competition annually. This too is open for both in-house employees and b-school students. Students are invited from the selected b-schools to solve and present real-time challenges faced by the various enterprises of the Tata Group. It also provides an insight to students and top management of the group alike about the latest trends and industry challenges.
You'll have to sign up for the competition in groups of three. Once you're through with that, you'll be assigned a caselet to work on. You'll be working on a real-time case from across the various businesses at Tata. The first stage of presentations happens on campus. You'll be presenting your case solution to a panel of judges who will shortlist one team per campus. The shortlisted teams go on to present their solutions in the national finals where you'll be competing with students across 9 b-schools and also in-house candidates. The TBLA National Finals are held in Mumbai and each team will get a group level case based on that year's TBLA theme.
As for the campus winners, the 2nd runner-up (team) receives a cash prize of INR 25,000 and is directly shortlisted for the TAS Leadership GD round. The 1st runner-up receives a cash prize of INR 50,000 and is also directly shortlisted for the TAS Leadership GD round. The winner for the campus round receives a cash prize of INR 1,00,000 and is directly shortlisted to the TAS Presentation round. All the shortlists are subject to meeting the eligibility criteria for the TAS programme.
Those who go on to the national phase of the competition have a lot more in store for them. The 2nd runner-up receives a cash prize of INR 1,00,000 and is directly shortlisted for the TAS presentation round. The 1st runner-up receives a cash prize of 2,00,000 and is also directly shortlisted for the TAS presentation round. The winner of the Tata Business Leadership Awards receives a cash prize of INR 5,00,000 and is directly shortlisted for the TAS personal interview round (PPI).  


Hear it from those who've been there and done that – 
Senior TAS managers

We spoke to senior TAS Managers who have been with the group for close to a decade to get an insight into the work culture and what was it that made them stay with the group for so long.
What is the work culture at TAS like?


There is no one work culture at the Tata group. It is more about their values. The work culture for the older companies like Tata Motors, Steel, etc. (which has a 20-year background and the roles are more towards manufacturing or exports) has an old-school work culture (lesser flexibility in timings, more layers in the hierarchy, etc.). On the other hand the newer ventures like Tata Communications, Titan, Cliq, etc. have a more open culture (more flexible work timings, better leave policy, etc.). The culture in TATA-TAS is more nurturing, in terms of what the first 5 years of the programme is focused on you and your growth.

Work-life balance at TAS?



There is a good work-life balance across the group. "At this day and age when work can come up towards the evening hours and you may have a family commitment to attend to in the morning, the company understands," says a senior TAS Manager. The company understands your personal needs and is supportive of it.  

Flexibility of working hours at TAS?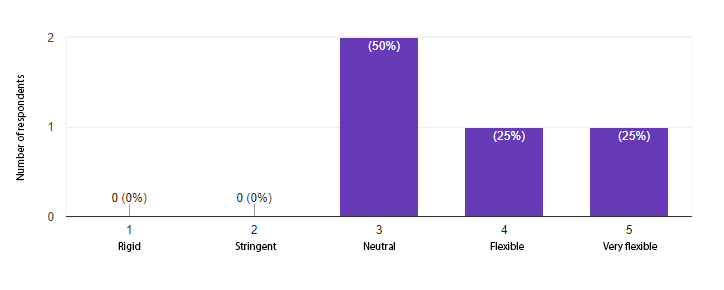 The flexibility of working hours depends from company to company. While Tata Communications will have more flexibility, it wouldn't be the same situation with companies like Tata Iron and Steel and Tata Chemicals. Said that, compared to most conglomerates and MNC's, it has a more flexible policy.  

Performance expectation as a TAS manager?
As a TAS Manager, you are expected to deliver work of a particular caliber. There is more responsibility and higher expectation from a TAS Manager compared to someone else working in a similar role. This is also because you have been trained to take on challenging roles from the very beginning of the programme.

Is compensation in line with the industry standards?
When you're starting off with the group, yes, the compensation is at par with the industry standards. While the group lays platforms for your growth, it is up to you to take the steps ahead. Your compensation is very much in correlation to your performance and growth with the company and TAS provides you with opportunities to make significant jumps.

What are the incentives?
"The biggest incentive is that you have the freedom to switch roles and companies, and there are a variety of opportunities to choose from," says a senior TAS Manager. Right from telecom, steel, communications, e-commerce, etc. there are enterprises with diverse roles to choose from. Apart from this, Tata has standardized schemes for in-house products.

What made you stay with the group for so long?
"Doing something new every year, and being a part of a variety of projects is one of the biggest reasons," says a senior TAS Manager. There are a variety of projects to work on and so many different industries (like food and beverage, steel, communications, consultancy, etc.) to experience within the group. "The group is different from other companies in the way they do business and there is a lot of room for individual growth," says a senior TAS Manager.    

Any advice for future TAS managers?
As a TAS Manager, it is very important that you be naturally motivated to take on work and provide more insight into the company. You'll have to be in tune with the legacy of the group and have the ability to learn and adapt to the job. "Be humble, you are a part of a huge conglomerate," advises a TAS Manager. Most importantly, it is advised that you be patient, you'll learn a lot more and you'll see the fruits of your efforts coming back.    

Glassdoor's review of TAS paints a more neutral opinion that is slightly more inclined to being desirable.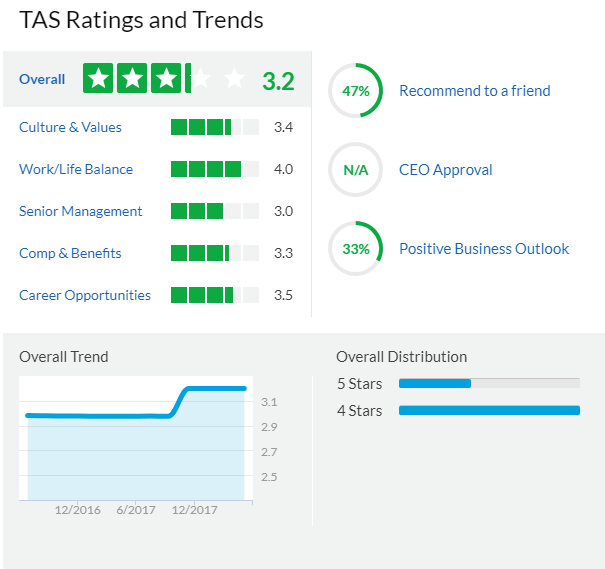 Recent TAS managers

We reached out to recent TAS Managers on LinkedIn and asked for anonymous reviews on the work culture, incentives, compensation and why they chose TAS.
What is the work culture like at TAS?

According to new TAS recruits, the work culture is satisfactory and inclines towards being desirable.  

Work-life balance at TAS?


The responses of the newly recruited TAS Managers indicates that the work-life balance at TAS is very healthy and satisfying.
Flexibility of working hours?



According to the TAS Managers, the flexibility of working hours depends on the company you are working with the group. Even so, the ratings incline towards a more flexible work environment, albeit it is not uniform across the various divisions of the TATA conglomerate.   

Is the compensation in line with industry standards?
The range of compensation would be anything over 15 lakh and below 20 lakh.  
What are the incentives offered?
The incentives as a fresh TAS Manager is that you're accommodation and food for the first year is provided for by the group. More so, you also get discounts on Tata products. Most of the other incentives depend on the company you are absorbed in at the end of the first year in the TAS programme.

Why they chose TAS?
Here is what they had to say –
"One of the best leadership programs in terms of exposure and scope for learning."
"High visibility with top management, fast-track growth, very meaty projects, diverse industry and functional exposure, very balanced work hours, across multiple geographies and a handsome pay."
"Diverse experience across industries"


For further reading about the Tata group and TAS, you can check out these links:

Catching them Young – Business World
Face of Tata group to change in the next decade – Reuters
TAS gears up to meet new skill requirements – Economic Times