Tata Steel – A Journey of a Lifetime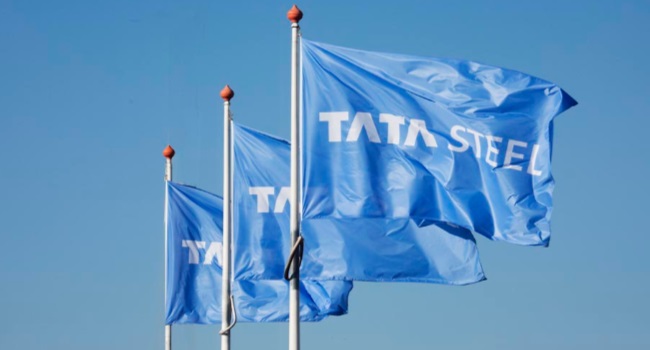 Tata Steel, known as TISCO till 2005, was formed in 1907. It started steel production in 1911 and was Asia's first integrated steel company. During this initial period, it took on the gargantuan task of operating a steel plant when India hadn't even developed much appetite for industrial production. The dynamic leadership of Jamshetji Tata and Dorabji Tata paved the way in its initial years including surviving the World War I and a 12-year period where it paid no dividends.
The emergence of J.R.D Tata in the late 1930s marked a smooth transition after the leadership passed out of the founding family. His leadership helped Tata Steel survive its crisis of leadership after the death of Dorabji Tata in 1932. He went ahead in the formation of a strong top-management team at Tata Steel and focused on expanding the Tata Group's expansions to other businesses and delegating more responsibility to the Tata Steel leadership.
Despite, enjoying access to raw materials and enjoying the first mover advantage in the Indian steel industry, Tata Steel managed muted growth till the 1970s. Due to government restrictions on capacity expansions, it was forced to diversify in the business of tubes and pipes in the 1980s. As the Indian market always faced a shortage of steel, it could get away by focusing only on distribution while ignoring cost control and product promotion.
This in conjunction with the economic liberalization in 1991 resulted in the crisis of autonomy in the company. It had an outdated organization structure with 30 layers in its hierarchy which was further exasperated by its 18 mostly loss making subsidiaries. This was the period when under the leadership of Dr. J.J.Irani, the company went through a dramatic organizational restructuring. Although, the basic functional structure was maintained, numerous layers of management were reduced. The process of restructuring continued through most of the 1990s and early 2000s, after which the company was able to achieve significant cost reductions and was slowly looking to transition to high value added downstream operations.
The company still operates with decision making being largely centralized. This is due to the fact that it hasn't had to rely on significant product innovations for its growth. This has been one of the major reasons why the company hasn't really had to face to a crisis of control.
In the early 2000s, they had a 3.5 MPTA capacity, making it the 57th largest steel maker in the world. Due to a lack of options for acquisitions within India, it started to look overseas for further expansion. They acquired NatSteel of Singapore in an all cash-deal and further took a controlling stake in Millenium Steel of Thailand; pushing its capacity to 8.5MPTA in 2005-06. Based on preliminary success in acquisitions abroad, it went for the big-ticket acquisition of Corus in 2006-07. This period of global expansion has created a need for better coordination between its various geographies, and has led to a matrix in the mind like structure. The various geographies have helped Tata Steel has given it access to technology which has helped move towards more profitable steel products. The financial crisis of 2008, and its debt-heavy balance sheet due to its leveraged buyout on Corus put significant stress on its profitability through much of the past decade.
The newest chapter in the saga has been the proposed sale of Tata Steel UK assets. Having sold the Scunthorpe plant along with its long products business to Greybull Capital LLP for a symbolic sum of £1, the Port Talbot plant was to be the next sale. However, due to a depreciated Pound Sterling as a result of Brexit, UK produced steel has seen smaller losses and the plant may become viable after all. 
This is an organization that has seen many ups & downs as well as both world wars and depressions. Tata Steel should pull through, though the structure of the firm might undergo changes.