Teachers' Day Celebrations At IIM Ranchi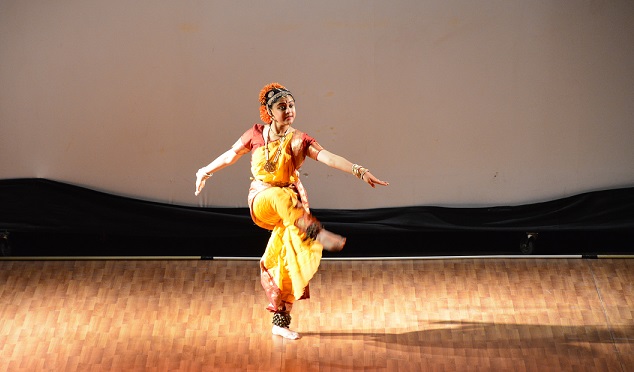 It was a day of celebration as students of the Indian Institute of Management, Ranchi expressed their love and gratitude for the faculty of the institution on 5th September, 2016. The event to mark the celebrations was organized at State Museum, Khelgaon. The birth anniversary of Dr. S. Radhakrishnan was commemorated with full fervour at IIM Ranchi. The auditorium was packed with enthusiastic students who left no stone unturned to make the event as engaging and entertaining as possible
With the thought of 'providing knowledge is only a part, our teachers actually shape the soul', the teachers' day program began. The event began at 3 pm with an introductory speech wherein the faculty were thanked for being the 'bridges that allow the students to travel across the path of knowledge.' The welcome speech was followed by Saraswati Vandana performed by Swarnima Chaudhary. The entire auditorium resonated with her voice as she sought divine blessings for all. Light, the symbol of knowledge and power was paid obeisance by the lighting of the lamp. It was a day dedicated to the beloved faculty and staff of IIM Ranchi.  They were in for a surprise sweet treat of a delicious cake which was brought to the stage by the students. With a loud cheer, the cake was cut. The faculty was also presented with gifts that were a token of gratitude and appreciation from the students.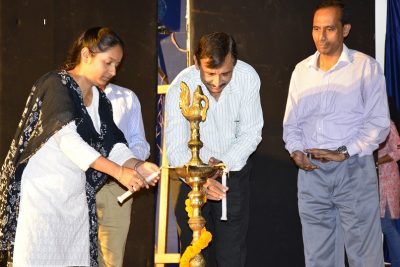 A solo classical music performance was given by Khushbu Patel. Her mellifluous voice enchanted the audience. An interesting question and answer session was conducted where the faculty were asked to narrate memorable experience of their college life, hilarious encounters in class and talk about their favourite books. Through the interaction, the students got an enriching advice to never give up on their dreams no matter how difficult circumstances are. Through a melodious song, Swarnima Choudhary and Kshitij Sharma expressed their affection for the faculty. Nikhita Basti gave a music performance to pay a tribute to the teachers for guiding each student to evolve into a wonderful human being. "In my heart you will also stay" resonated not only in the auditorium but also in the hearts of all students. A contemporary dance performance given by Richa Borah, Subarna Poddar and Pranjali Sahu was unanimously appreciated and thoroughly enjoyed.
'Dramebaaz' once again came up with a creative script to bring to light the significant role that a teacher plays in the lives of the students. They performed an impressive skit to highlight that a teacher is a friend, philosopher and guide. Another mesmerizing performance was given by Shradha Shewale and Kshitij Sharma as they sang for their teachers. A classical dance performance by Sahithi Kuppa enthralled one and all.
A 'Thank You' video was shown at the end in which students expressed their gratitude to the teachers. Everyone present in the audience were urged to actively participate in the Swacch Bharat Abhiyaan launched by the Government of India. The event concluded with a vote of thanks given by Anupam Shikari. It was indeed a thoroughly enjoyable evening dedicated to the torch bearers of epitome knowledge.