Teachers' Day Celebrations At SPJIMR, Mumbai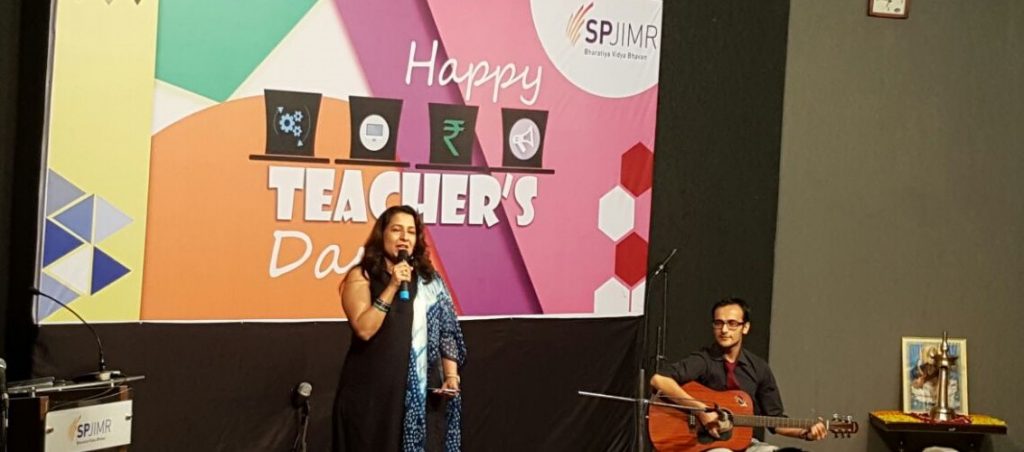 The students at SPJIMR share a unique bond with the faculty where the latter encourages the former to be free-thinkers with the creativity of a six-year-old. From monopoly in classes to design thinking with clay models and Legos, the milieu and style of education in SPJIMR is unmatched and unparalleled. Every year we celebrate Teachers' Day with the greatest enthusiasm and this year was no different.
The event commenced with a royal welcome to the entire faculty, being applauded for their gracious contribution by a brigade of students. After the guard of honour, the traditional lamp lighting ceremony was done by honourable Dean and Senior Professors.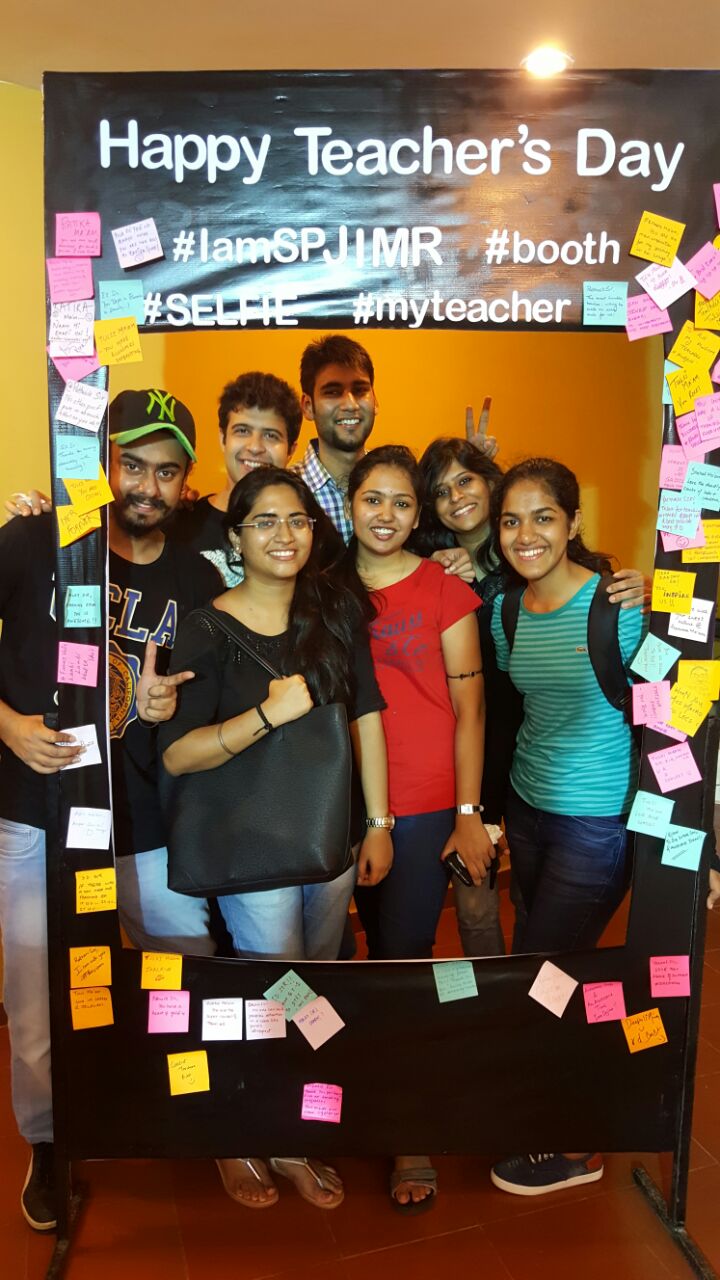 Next, we witnessed a plethora of astounding performances by our beloved teachers in an avatar never seen before. Where the number crunching wing of Prof. Lalwani and Prof. Premchandrani wowed us with their melodious voices, the dance troupes led by Aditi ma'am and Vanita mam set the stage on fire with their dazzling performances. From Garba to Pinga, traditional Maratha music to a delightful Mouth organ gig by Suranjan Sir, the applause refused to die down. The jaw-dropping moment, however, came with a revamped version of Economics 101 by Tulsi mam. Donning the hat of a rapper, she just raised the coolness quotient by leaps and bounds. The non-performing professors weren't spared either and sportingly responded to cold calling with impromptu performances.
The student community too rose up to the occasion and expressed their gratitude for our faculty with musical numbers. Adding to the glory, the surprise came in form of unveiling of the official SPJIMR song reflecting everything that SPJIMR stands for. Singing along was the entire student-teacher community rejoicing all the spellbinding moments of the talent house and the institution that SPJIMR is. As we stood there united, we once again set an example of the uniqueness we take most pride in – the SPJIMR way!