'Tech Boom Millionaires, CEOs, Founders, Celebrities Are All Our Clients' – Conversation With Edelweiss Wealth Management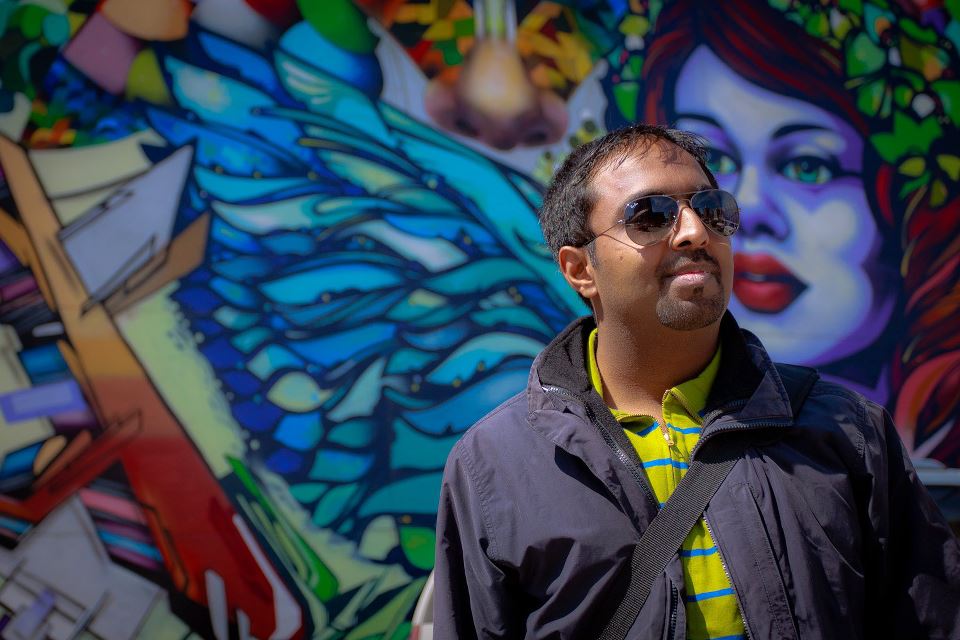 Edelweiss Financial Services has been among the top rated Indian financial firms in our Recruitment Survey for the last 3 years now. We recently also interviewed Mr. Rashesh Shah, Founder of Edelweiss. You can read the interview here. One of the more exciting verticals of the business is the Wealth Management side.

InsideIIM hosted Pratik Mittal from Edelweiss for a chat with students. Pratik is an alumnus of IIM Indore (Class of 2010) and has been with Edelweiss since then from campus. He did his under graduation from IIT Delhi (Class of 2006) and has worked with Evalueserve in the past. He is Associate Vice President at Edelweiss. Here are some of the questions he answered.
What are the various career paths within wealth management?
Wealth Management has two distinct career paths: Sales or Relationship Management and Products or Advisory. As the names suggest, the Sales is the part of the business that deals with the end clients who are typically High Net worth Individuals or corporates. Their role starts from identifying a potential client, prospecting, understanding the client needs and delivering solutions to all investment and wealth management needs of the client. The team that builds these solutions, which is the expert on investments, and does all the research surrounding investments is the product/advisory team.
How should one decide which role out of Sales and Products is he/she more suited to?
The choice of role should depend on what you enjoy doing. If you are more core finance oriented, then product will appeal more and if you enjoy marketing and people management more, Sales will work better. For Sales, you need to focus on client. Wealth management needs people who understand that client is the center of this business and hence, you must give that due importance. Apart from that, you need to be a people person, good at managing relationships.
What are the career opportunities in both these roles?
The opportunities and career paths are different but exciting. From the sales side, you typically grow towards a Regional Sales Head to a Country Head to eventually the Business Head or the CEO. On the product side you can either go down asset class specialization or broad based skill set which eventually leads to a CIO role.
What is the difference between a Financial Planner and a Wealth Manager?
The difference between a Financial Planner and a Wealth Manager is that a Financial Planner will address the same needs as a Wealth Manager but, typically for a smaller portfolio. Financial Planners generally offer a standardized solution to all clients, however, Wealth Managers deal with much larger and complicated portfolios and need to customize the offerings for individual cases.
Are there any certifications that can act as a supplement to your application for an Advisory role?
CFA is a reputed and valued certification. Apart from that, in the domestic market, there are not many relevant certifications for a Wealth Management role.
What are the skills required for applying to an Advisory role? What topics are we expected to know?
The skills required for an advisory role are basic understanding of finance, good quantitative skills, problem solving skills and interest in investments. Although most of the learning eventually takes place on the job, it is very important that a candidate understands what the role entails and demonstrates interest in the field by being aware of at least some specific areas within investments.
You could have a few favourite stocks, derivatives or Portfolio Management could be your favourite course, you should know where an FD interest rate is and whether gold is moving up or down in recent times.  You must know the level where the stock market is trading as people from investments expect you to know where Nifty trades. Apart from that, you should know what are all the asset classes available for investment in India, how a person can access stocks, mutual funds and derivatives, what an IPO is, etc.
What is it like to work at Edelweiss?
Edelweiss is a very young organization with an entrepreneurial atmosphere. Every person here is free to run their jobs like a small business of their own, try out new ideas, markets and products. This is true right from the beginning and hence, it feels great to be given so much freedom and opportunity at the same time. What makes working here exciting is the breadth of our offerings which range from the regular equities and debt products but go on to cover Structured Products, Hedge Funds, Alternative Investment Funds, Real Estate, Commodities, Global opportunities and much more. The learning is immense as you get exposure to a lot of different assets in a very short span of time.
What makes Edelweiss Wealth Management special?
Edelweiss is one of the fastest growing WM businesses in the country today. The business is built on very sound principles of offering excellent advice, managing the key risks for clients and being transparent and fair to our clients. Having been in the industry for 5 years, I can tell you this is the secret formula for success in this business. And thus, Edelweiss WM in my view is a quality business.
Some regular perks of the business are that you work with very smart people, with a very good understanding of markets which fast tracks your professional growth.
Lastly, being in this business means having all the important people in the country as your clients: be it founders, CEOs, tech boom millionaires or celebrities. So you can build a network which otherwise would be rather inaccessible at an early stage.
We thank Pratik, Nikita and Team Edelweiss for doing this!
You can find anything written about Edelweiss on InsideIIM here
You can visit our LIVE Chat section for archives of over 100 chats. Please check our featured stories sectionfor transcripts of various high-profile chats on InsideIIM.