TEDxSIBMBengaluru 2018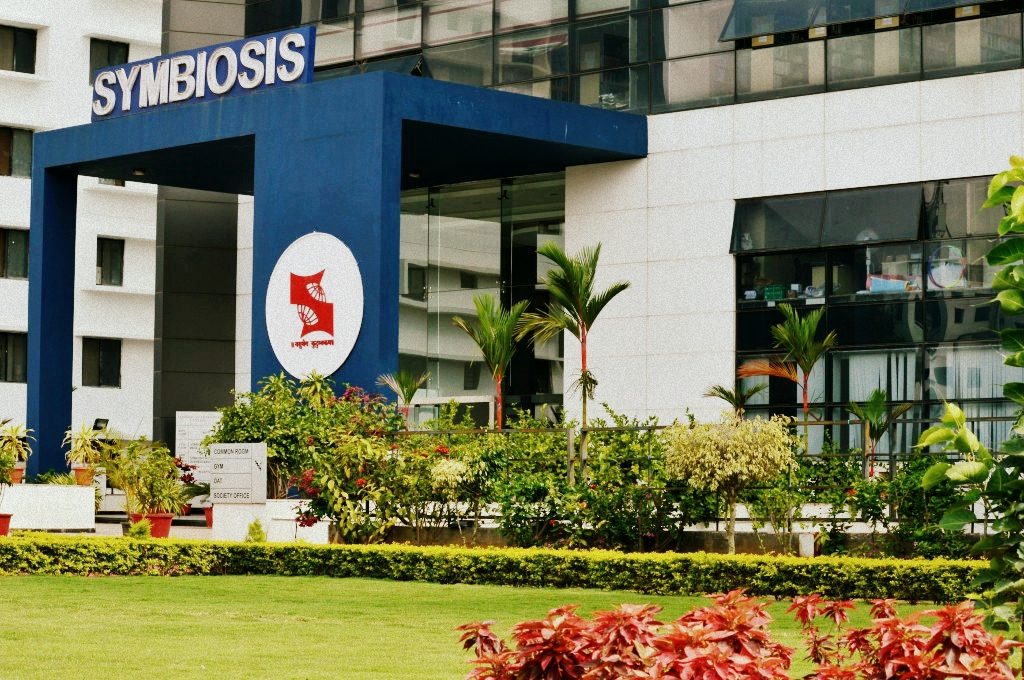 They were there,
Dreaming of the struggle, not the applause,
Pushing it, against all odds,
Working for it, as the midnight oil burnt for hours,
They were there,
Fighting all their wounds and rashes,
They were the shields, this world, a sword,
Making lightening out of their clashes…
It's time they take the centre stage,
And phoenixes learn how to rise from their ashes!
Bengaluru, 12 th February 2018: Symbiosis Institute of Business Management, Bengaluru is all set to be a host to 13 stories of change that took unyielding grit, determination, passion along with an undying urge to leave this world a better place than they found it. There are flags waving with gusts of pride on the highest of the mountains, there are races that have been won without legs, there are people who have punched way above their weights without arms. The very essence of these achievements is what defines the event TEDxSIBMBengaluru. Licensed by TED, the independently organised event will take place on 17 th February 2018 at SIBM Bengaluru's college campus.
This year's event comes with the theme of 'Breaking Boundaries' that aims to depict the transcendence of mortal limits that has time and again brought about revolutions and disruptions for the better. Stalwarts from diverse fields such as music, social service, administrative services, etc. will be addressing the audience in the one-day event.
The speakers for this year include:
1. Mr Sanjeev Kapoor
He is one of the most celebrated chefs in India. He has introduced the Indian cuisine to the world through the very popular show 'Khaana Khazana'. His profound knowledge of cuisines and the culinary world keeps inspiring people all around.
2. Team Indus
It is India's first private aerospace start-up, an organisation with an aim to take the Indian tricolour to the Moon. They also promote women empowerment initiatives like #GirlsInSTEM in collaboration with Unherd.
3. Ms Shilpi Kapoor
She is a Sociology graduate and is the founder of Barrierbreak, a firm that pioneers in providing accessibility and assistive technology solutions for people with disabilities. She has developed the world's first Inclusive News App- Newz Hook. She is also the OpenAir Advisory Chair at Knowbility.
4. Mr Saurabh Taneja
The CEO of The Akanksha Foundation. From an IIT graduate to a Teach for India fellow and then a school leader, he has constantly worked towards facilitating schooling for less fortunate and improving the education standard. Previously, he has been part of organisations like UNICEF India and Bodh Shiksha Samiti.
5. Mr R.B. Barman
He is the Chief Statistical Officer of India and has spent 4 decades of his life with numbers; an erudite Statistician and Economist who has served RBI and made vital contributions to the development of RTGS, NEFT and Mobile Payment Solutions.
6. Mr Gaurav Tripathi
He is the face of viral content on social media platforms, putting forward various aspects of life and social issues in the form of Hindi poems. His work includes writing promos in Hindi for History Channel India. He has worked as an Associate Director in a promo shoot for a popular show on Sony Entertainment Television. Also, he was a freelance Digital Copywriter for The Spunk Society.
7. Dr Punita Arora
She is the first woman Lieutenant of the Indian Armed Forces and has been awarded the 'Vishisht Seva Medal', 'Sena Medal' and '30 Years Long Service Medal' for her contribution. She also holds the distinction of being the first woman Vice Admiral of the Indian Navy.
8. Mr. Nitesh Kadyan
The co-founder of Graviky Labs, has pioneered a technology that converts particulate matter into ink and paint. He has been recognised for his contribution by Foreign Policy Magazine's 'Top 100 Global Thinkers'.
9. Pandit Debashish Bhattacharya
A Grammy-nominated world-renowned Indian Classical Musician known for pioneering the Hawaiian Lap Steel Guitar. Pandit Bhattacharya is a recipient of President of India's Gold Medal for his contribution to classical music. His compositions have also been listed in the Bill Board top 10!
10. Mr Dabboo Ratnani
He is an iconic fashion photographer who has shot for leading fashion magazines and has set a trend with his uber-popular celebrity calendar, 'Annual Calendar'.
11. Mr Sandip Soparrkar
He is a renowned Bollywood choreographer and Ballroom dancer. He has choreographed for various international celebrities such as Britney Spears, Madonna and Beyoncé.
12. Mr. Tukaram Mundhe
He is an IAS officer who has brought transparency and accountability in the Indian public administration and has carried a legacy of good governance in the districts he has served. Currently, he is the Managing Director of PMPML.
13. Mr Yahya Bootwala
He is a renowned Poet and YouTube personality. Yahya is an accomplished storyteller who never fails to leave his audience mesmerized. A lot of us might remember him by his poem 'Shayad Woh Pyaar Nahi', which reached over 6 million views on YouTube.
The full one-day event is open to public with a limited audience seating of 100 people. The duration of the star-studded affair will be from 10 AM to 6 PM.
Venue: Symbiosis Institute of Business Management (SIBM) Bengaluru
#95/1, #95/2, Electronic City Phase-1, Hosur Road, Bengaluru 560100
Event Website: www.tedxsibmbengaluru.com
Facebook: https://www.facebook.com/TEDxSIBMBengaluru/
Twitter: https://twitter.com/TEDxSIBM_B
Instagram: https://www.instagram.com/tedxsibmbengaluru/
For additional information on subject of this release, please feel free to contact:
Leona Jennifer                        Ankita Chauhan
+91-9600037833                       +91-9983714327
public.relations@sibm.edu.in
https://www.sibmbengaluru.edu.in/
SIBM Bengaluru, 95/1, 95/2, Electronics City, Phase-1, Hosur Road, Bengaluru – 560100
About TEDx, x = independently organized event
In the spirit of ideas worth spreading, TEDx is a program of local, self-organized events that bring people together to share a TED-like experience. At a TEDx event, TED Talks video and live speakers combine to spark deep discussion and connection in a small group. These local, self-organized events are branded TEDx, where x = independently organized TED event. The TED Conference provides general guidance for the TEDx program, but individual TEDx events are self-organized. (Subject to certain rules and regulations)
About TED
TED is a nonprofit organization devoted to Ideas Worth Spreading, usually in the form of short, powerful talks (18 minutes or fewer) delivered by today's leading thinkers and doers. Many of these talks are given at TED's annual conference in Vancouver, British Columbia, and made available, free, on TED.com. TED speakers have included Bill Gates, Jane Goodall, Elizabeth Gilbert, Sir Richard Branson, Monica Lewinsky, Philippe Starck, Ngozi Okonjo-Iweala, Sal Khan and Daniel Kahneman.
TED's open and free initiatives for spreading ideas include TED.com, where new TED Talk videos are posted daily; the Open Translation Project, which provides subtitles and interactive transcripts as well as translations from thousands of volunteers worldwide; the educational initiative TED-Ed; the annual million-dollar TED Prize, which funds exceptional individuals with a "wish," or idea, to create change in the world; TEDx, which provides licenses to  thousands of individuals and groups who host local, self-organized TED-style events around the world; and the TED Fellows program, which selects innovators from around the globe to amplify the impact of their remarkable projects and activities.
SIBM Bengaluru
Ever since its inception in 1978, SYMBIOSIS has been synonymous with progress. The trend of progress has been continued by setting up of SIU's first campus outside Maharashtra at Bengaluru in 2008. SIBM Bengaluru is now one of the leading B-Schools of the country. The focus, now, is on matching global standards of management education. SIBMB instills a work culture which is unparalleled among various institutions. It provides a holistic approach to management which goes a long way in creating a dynamic identity. Vibrant student associations and committees complement the program with a number of activities involving institute-industry interaction.