Tee To Putt – Life At IIM Shillong
When I first reached IIM Shillong, we were welcomed by one question in particular i.e. Why IIM Shillong? Well, we all know how seats are filled in colleges in India which we so famously called as the "Bhed Chaal" or the bandwagon effect. We all try to choose our best call filtered out from all the psychological rankings we keep framing within our mind. However, we cannot spit out bluntly the irrational (or is it rational – think again – we wouldn't have hesitated answering it then) way of making our choice. Coming back to the question, the minute someone is asked to answer it, he will start justifying it based on other factors which he never thought of all together till now. One such factor which people pick up from others is – "IIM Shillong has a golf club which hardly any other business school in India can boast of".
And why not, this is the charm at least for the first year when people seriously think that they will go out as a golfer after two years from IIM Shillong. But golf is no mean sport and it will test your patience and perseverance before you can anywhere get close to calling yourself a golfer. However, that does not mean that one should lose all hopes. There is a saying that goes – " Golf and sex are the only things you can enjoy without being good at". Believe me a golfer is as clueless about the direction of his shot as a marketer is about the success or failure of his marketing plan. In marketing we say – "marketing is magic, magic is marketing" whereas in golf we say – "Swing hard in case you hit it". But in spite of all the uncertainties in marketing, marketing is a management science after all and is governed by marketing principles, tools and models. We couldn't have heard of the marketing giants –"Philip Kotler", "Michael Porter" or "David Ogilvy" otherwise. And neither in golf, we just rely on instincts and one need practice to learn what works and what does not work for him.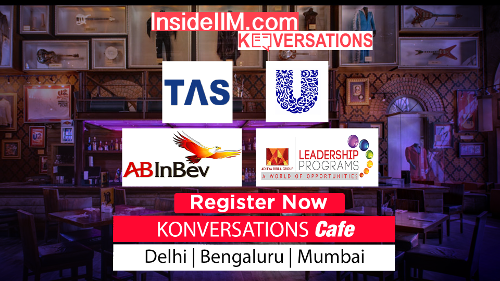 As Bobby Locke put(t)s it – "You drive for show but putt for dough".  IIM Shillong has proved to be a good long drive but the efforts put in learning will decide the final worth of the participant as chipping and putting of a golf player. Etiquettes, good manners and class are the benchmark of life and golf. There is hardly any place for riffraff and upstarts. Honesty, gentlemanliness and graciousness are the bottom-lines for the participants.  A golfer has a caddie that assists him as we have facilitators here at IIM Shillong, but for any failure you are the one who bears all the blame. However, the fruits of success is always shared. Like they say, a good caddie is hard to find so does a good facilitator had it not been for IIM Shillong.
Which company I will join in ABG group and why?
Ultratech Cement Limited is where my core competency in terms of skills and education lies. But that just got me an opportunity to understand the business. The reason I look forward to work under Ultratech is the one of core value of the company which talks about "Passion" where it talks about missionary zeal which I see as a sole reason to work for in the domains I am passionate for. The other values especially commitment and integrity in which I look as the way to live a life and for me it is not limited to work ethics.
Manjeet Singh Daggar
PGP 2nd Year
IIM Shillong