The 2 Word Mantra That Will Help You Crack B-School – From A Gold Medalist At IIM Bangalore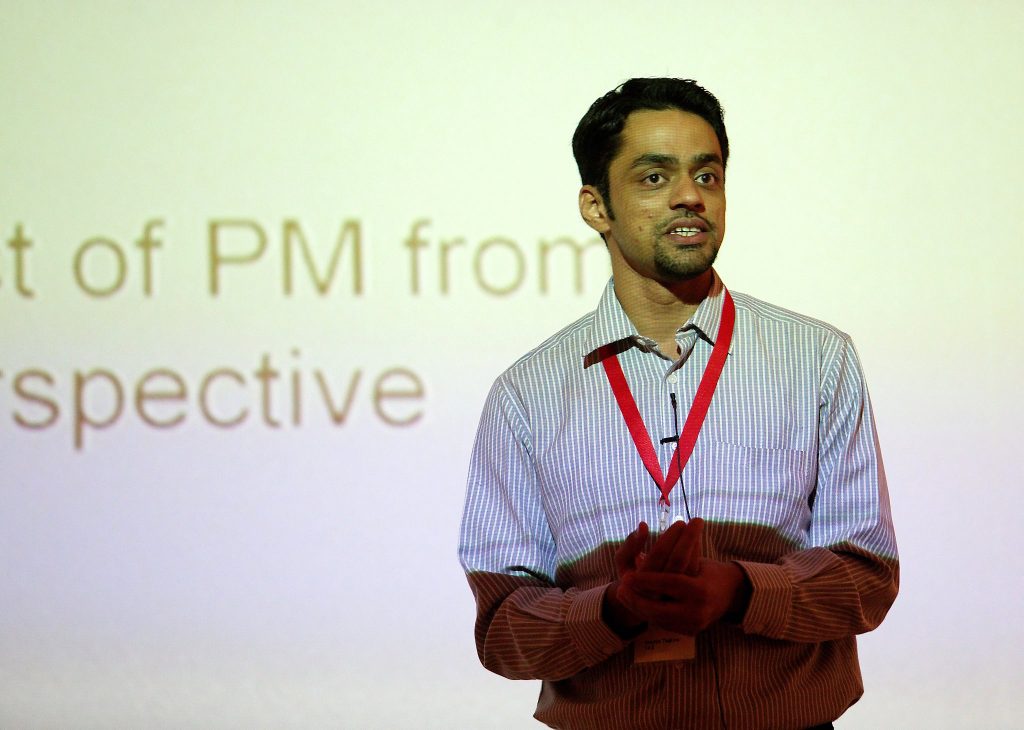 If you prayed for guidance from every B-School topper that ever was, the answer would be this. If you listened to the whispering trees in the hallowed portals of our premier institutions, they would tell you this.If there was a daily chant you muttered to get through your gruelling two years, it would be this.
Be Regular.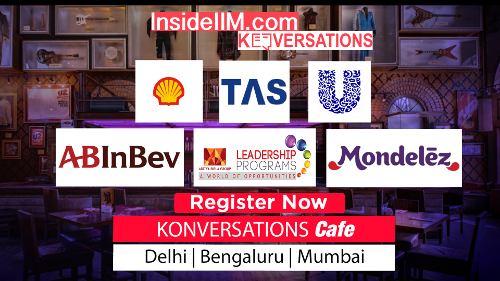 I deeply apologize if you were looking for some exotic advice, some secret sauce that would make you Kung Fu Panda. But this is it.
Be Regular.
Take it from me. If it helps, I am from a 'top B-School' and I graduated with the elusive gold medal. I interned at an investment bank in Singapore, went on a scholarship-funded exchange programme, partied till sunrise and had a campus relationship. Perhaps a lot of this was luck, a lot of it was hard work. But if you had to replicate one thing out of my formula I would say this.
Be Regular.
Tattoo it on your arm. Post it on your desk. It can't be too tough. But actually it is. Because, as soon as you start B School, you are going to get pulled into a vortex of excitement-endless and thrilling conversations with intelligent people. A whirlwind of stimulating activities, each better than the other. An endless stream of parties and politics, boys and babes and booze. In the middle of all this,
Be Regular.
It isn't too tough. All you need to do is prepare for your class – 15 minutes for every class should do. Do your readings, your cases and what is going to be taught. Attend all classes. If you miss a class, try to attend it in another section. After class, try and revise the material on the same day. That is all that is expected from you.
Be Regular.
There will be no warm up time. There will be little opportunity to catch up. Relative grading and continuous evaluation will grind you down before you know it. You'll be hanging at the tail end of the bell curve – the wrong end. It will start affecting your confidence, your placements, your friendships and your entire effort of making it to the B School. Instead,
Be Regular.
Almost as a paradox, this will give you time to enjoy all the other things that B-School life has to offer. You'll be able to party, have relationships and play sport. You will be able to take trips off campus and join into the extra currics. But putting them AFTER getting your academics right is always better than putting them BEFORE.
So, Be Regular.
Don't over commit. Play to your strengths. Take care of your health. Eat well, sleep well. I may well be on my way to sounding like your parent. But you owe it to them, as you owe it to yourself. Make this one promise to yourself and you'll see it through.
Be Regular.
—–
Abhishek Thakore is a full-time lover of life. He is a published author, leadership educator and a movement builder. He is the founder of The Blue Ribbon Movement. He is also a Gold Medalist and an alumnus of IIM Bangalore – Class of 2005 and. He contributed one of InsideIIM's first stories in 2011. You can read other stories by Abhishek here.
Abhishek Thakore
The writer is an alumnus of IIM Bangalore – Class of 2005 and Narsee Monjee College of Commerce and Economics,Mumbai - Class of 2003. He is currently doing his PhD from IIT Bombay exploring the phenomenon of Work Engagement. He has worked with Deutsche Bank, Boston Consulting Group and Hay Consulting in the past. He is the founder and the chief mentor at the Blue Ribbon Movement