The Art of Acing Interviews – The Politically Incorrect Version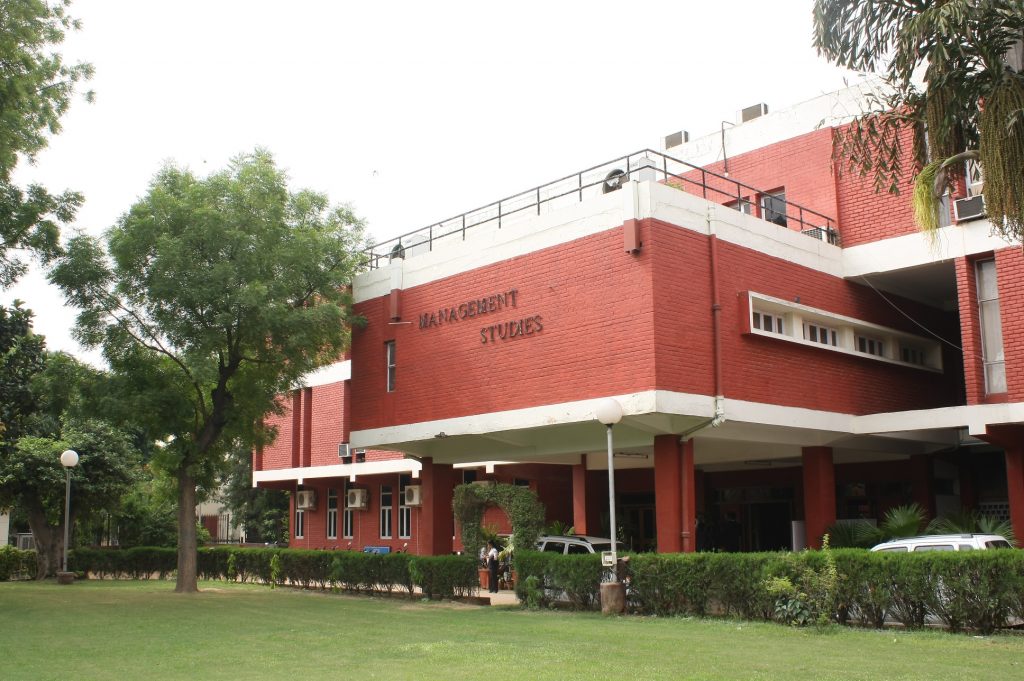 It was not too long back when my love for speaking outshone my interview skills by a humiliating margin. Back then, even the thought of me giving someone an interview tip to someone would've been plain outrageous. But this is how time U-turns, my first Gyaan Capsule to the gory world of aspirant community. But don't judge me yet, I still have my 2 cents to dispense.
In this article, I'll try to steer clear of the regular -Be chilled out; prepare very well and other such hygiene factor statements. All my pointers will be directly drawn from my own past experiences and would certainly not apply to everyone alike.
First of all, Congratulations. If you've reached this far, you're pretty serious about your MBA interview preparation which is the first good news. The bad news is the fact that the time you should've spent reading a nice knowledge laden article has been callously thrown away to me. But don't worry, things only go uphill from here.
I remember coming out of that Hotel after IIM-Cal interview in Bangalore thinking how much I have in common with John Snow- I knew nothing, which was weird given the fact that I really had put in a lot of effort in trying to learn, well, everything. That was probably the first of many mistakes I committed. Followed are some politically incorrect but possibly thought provoking Gyaan capsules:
#1. Don't read too many 'interview tips' or 'interview experiences' articles
A few is fine, but interview experiences differ so much even among the students of the same B-School that reading too many will only make you tear your hair apart, thinking the 'what ifs'. Since you're reading this one, I'll assume that you've already been flouting this thumb rule voraciously.
#2. Your opinion is not as important as you might think
Everyone is looking for your opinion. So, say coming up with your own version of Budget analysis would be good. But if you can pass on some experts' analysis of the budget as your own, however, with conviction, it might earn you more points because lets face it, an expert would probably know better and the belief that the interviewers are absolute gods and have read everything in Ink is downright naive. So cut yourself some labour and read up more, rather than write more so late in the interview season.
#3. Play in extremes about your chances. Either be sure you'll be through (before an interview) or take it as if the result is set in stone and not even Lord Indra can save you.
This is a common mistake aspirants make- and I'll say this as a former B-School aspirant for over 2 months with over 1/4th of a dozen interview experiences, that either work hard or don't work at all. The in between business will probably land you where you started from, with a sense of remorse free.
#4. Force yourself to love your job after an interview call, Yes, the very same job which drove you to write CAT/XAT.
Convince yourself that the worst that could happen is that you'll do the same thing what you've been doing for the past few years. The more the price tag on a B-School interview, the more you will begin to trouble yourself in that interview room-which is the last thing you want.
#5. Freshers should find a job ASAP. That is the single most factor that'll help calm you down the most.
Once you know that you'll live to die another day- it all feels so much more better. So freshers, go ahead and get yourself a job, no-one can help you in that including your campus placement team but you, so look online, try startups, contact distant relatives- whatever gets you a steady backup.
#6. No-one cares for the Jack of all nowadays. It is only your passion and that itself that will win you any interview in your life.
That said, if you don't know you have a passion, create it. And Yes, two weeks is long enough time to master any topic. If this passion of yours is something appealing, or even as simple as travelling, photography, random gadget knowledge, Cars etc, you'll do yourself a world of good. The key here is to make sure you really do have an in depth knowledge of the topic- My ultimate test to check this was if I could speak 5-6 mins ( Thats a lot of time BTW) about any topic without repeating a point, I was well versed in it. One way to appear knowledgeable is to throw numbers- something we're taught to do in company Group Discussions. Just throw numbers to the interviewers wherever possible- but don't get carried away and throw random numbers everywhere- you don't want them to feel as if you know more than them.
#7. Don't pre-plan everything. Leave a few things to fate.
If you plan everything in advance- as in what you're expecting and what you'll be answering to what- any aberrations with throw you off your ground. I suggest leave a few things alone and have faith that you'll be able to crack things there and then. You can't control everything- sometimes its just the interviewers or that part of your brain that gives you 'Dumb moments' (and you thought you were the only one)
These are hard times- but these are times you'll probably never remember- it'll come and go and seem easy in the larger course of things- actually, it is an easier time. Don't let anyone,including yourself, make you feel that its tougher than what CAT was for you. Just be yourself or be Rahul Dravid( if you can pull it off) for around 20 Mins and thats all there is to it. Happy Hunting!
Image Credits: Buzzfeed
—————-
Rakshit Verma is a B-School student currently pursuing MBA from Faculty of Management Studies, Delhi. He has a passion for  cricket, politics and everything else which is discussed in a chai shop. He loves writing in third person and is a self proclaimed writer and satirist.