The Beauty of Failure! – PG LAB Day-1 at SPJIMR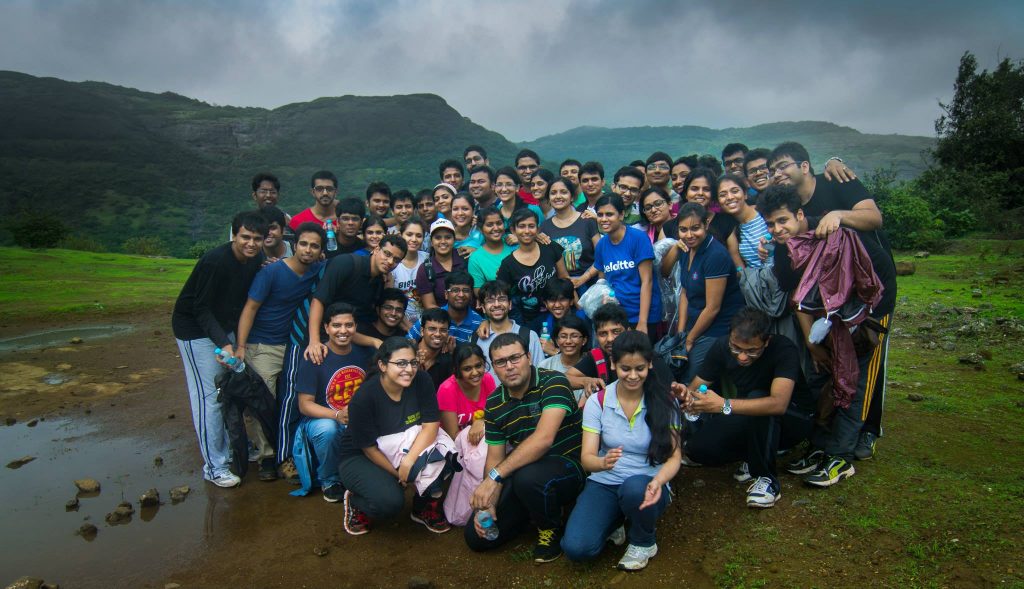 Note: As a part of Organizational Behaviour, every year SPJIMR conducts a PG (Personal Growth) Lab for its students  which encourages them to explore their personality, discover their strengths, learn the importance of collaboration, and hone their understanding of group dynamics. The creative expression that follows describes the experience that a SPartan had during this amazing lab!
Those four days,
With initial juggle of feelings,
Of Why, what and how.
Serenaded with serenity,
Of LONAVLA.
We started a different sojourn,
To experience different relations.
To experience different bonds,
That life had for us.
Mesmerized by the beauty,
Happy with our grandeur stay.
All flushed with new track pants and shoes
High on energy and rules.
Speechless on the view
From our balcony from the room.
We four girls,
Happily exploring each other.
DAY FIRST,
'Meet two people more different from you'
And we explored all the faces
Some we had never seen,
Some we had never talked.
And hence we made a group of three.
'Meet two more groups different from you'
And it went till we had fifty four!
Four groups, four days, four activities!
Life had suddenly taken a fast pace train.
So much to explore,
So many bonds yet to be made!
So much to delve inside ourselves.
So much to deluge from our hearts.
ASSAULT the first activity,
Fifty four people, all charged up.
Further divided in four teams.
Drizzling all the way,
With drenched rain coats.
Delivery boy, the first game.
Two bowls filled with water,
Six balls in bowl, six people with bucket with strings.
Standing in a circle with each string each person
'Deliver the balls from one to another with your bucket'
Clueless with the known faces but unknown people
No strategy and no game plan
We started, and our balls out of reach.
Miserable with our performance,
No coordination,
Don't know where to push and where to pull.
The team disheartened!
Second game, crocodile across the river.
Legs on a plank, and
We move the plank with our hands,
Started, lost control
Started again, lost coordination.
The other team won,
We, little irritated.
But, we knew team is coming along.
We finished, high on hopes and little high on confidence.
Crazy ball,the third game.
Desperate this time,
We can do it, we will do it..
High on coordination, high on confidence
Running forwards and
Making a continuous pathway for the crazy ball.
Yes, Yes!! We won this time!!
From rags to riches,
From failures to success!
The beauty of failure
The beauty of unknown people
The beauty of achievement
The beauty of team
The beauty of PG lab – day 1!
To be continued……..
(Shagun Maheshwari is a PGDM 2015-17 student at SPJIMR, Mumbai specialising in Information Management. Connect with her on https://in.linkedin.com/in/shagunmaheshwari)