The Business of Art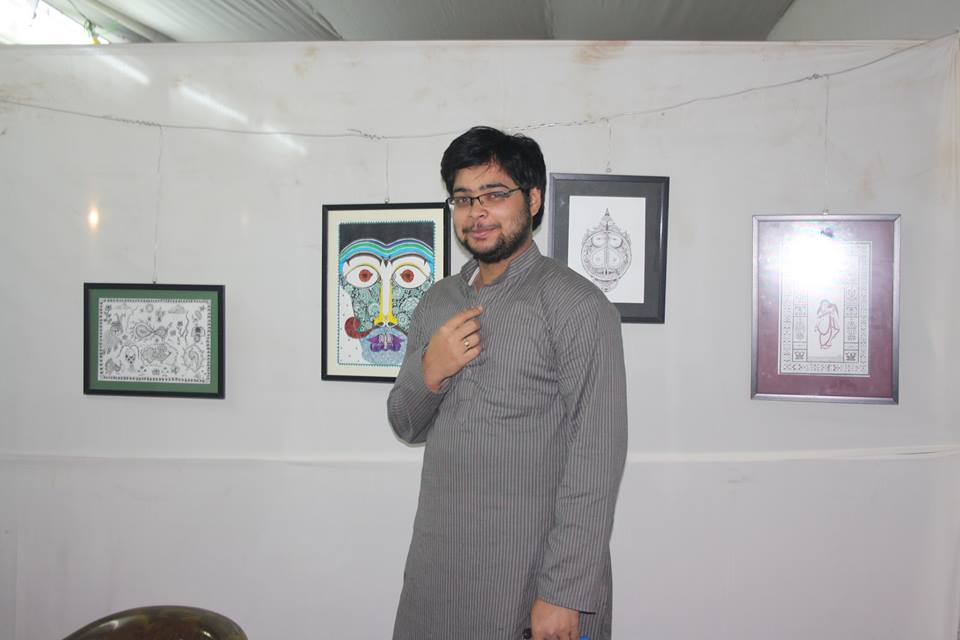 My mother is an artist. She paints, sews, carves, crochets and does all kinds of very creative things that, as a child, I used to look up to with eyes of awe. I wanted to become as adept at all things artistic as she is. But, the day I picked up a crochet needle (or whatever that instrument is called!) for the first time, I knew that the particular gene has skipped a generation. Never mind, life still went on for me. I studied, scored good marks, studied more, scored better marks and kept adding to the length and dimensions of my CV. Later in my life I started drama, painting and writing as proxies to the creative legacy of my mother but neither could I be as good as she was, nor a natural as some around me were. I always wondered whether it was realistically possible to be equally good in studies as in arts. Anyways, life has its own ways, those highly creative people went to schools of art that hardly anyone ever hears about while I went to schools that makes everyone take a note and this complex of mine (about not being naturally creative) was covered up by a certain superiority complex.
But now having reached this institution and having lived a little more life, I realise that there are naturals in the field of art who have balanced arts and practicalities equally well; and done so in style. People who sell and exhibit their art not in conventional museums but on facebook, people who don't walk around wearing kurta-pyjamas but rather clothes as fashionable as mine. People who are breaking all stereotypes about being 'artistic'.
One such person, who happens to be a batchmate and a dear friend Sarthak Mohanty, has a facebook page, the Impressionist, dedicated to his art and has been painting forever. I thought it'd be an interesting idea to talk to him and get his views regarding this rather than playing ping-pong over it in my head. Here I share excerpts from the same conversation: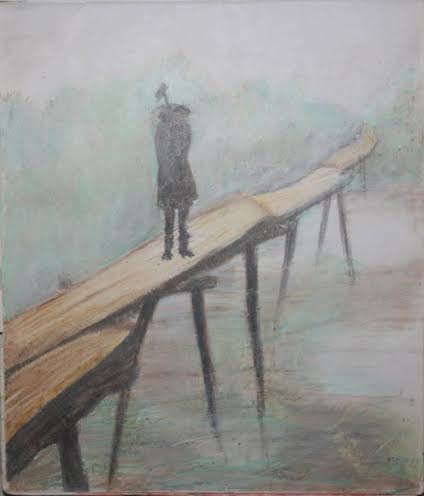 Me : How did you start in the field of art? What age? Who was the inspiration? Did you ever think of pursuing it professionally? If yes, then why did you not?
Sarthak : I have been drawing since childhood even before I went to school (just before nursery). It started with my mom teaching me how to draw and she was surprised to see me draft a perfect replica. Well I don't really remember these instances, these are narrated by my mom, but I do still remember the first flower that I drew and I loved it. I realized I am better than others. I could not understand initially how people could not draw. I realized I had a unique skill and I needed to practice to hone it.
I love my parents for putting me into art school early. I stated getting guidance and new perspectives there. As a child I have always been pretty observant of my surroundings and would try to doodle it on paper, be it nature, animals, family, gods and goddesses.
Well, when my friends were going through "I want to be an astronaut ", "I want to be a cricketer", phase, it was always "I will become an artist "for me. It sounds strange but I loved studying (yeah that's true). I was doing really well at school. I used to top in most of the subjects .Good college, IIT engineering was a lucrative, tried and tested option in the society and I was encouraged by my family, teachers and friends to make a good career in it. I knew I had the will and the potential. I come from a middle class family from Bhubaneswar. Bhubaneswar was a small town then. We have great artists in Bhubaneswar but never successful idols in the art scene. I chose the better option.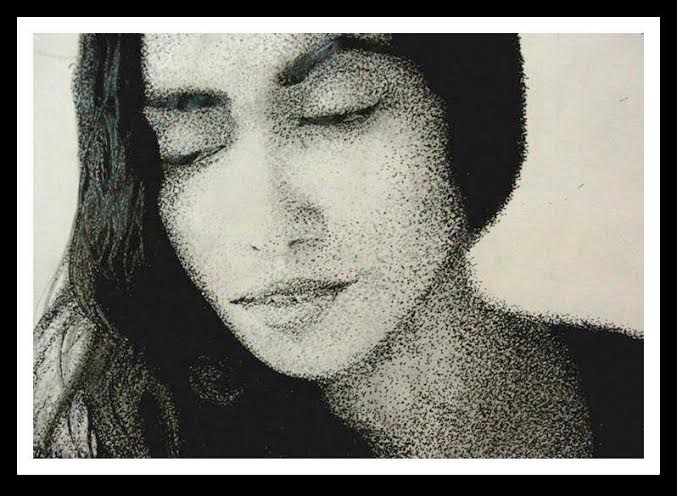 I believe that it was good that I did not give up my studies for art. Who knows if I would have faced difficulties at that early stage I would have fallen out of love with art.
Me: Why start selling your art now, when the only thing that you have done all these years is make them and post them on facebook? Do you think that your business education has commoditized your art as well?
Sarthak: Well MBA inspired me. You focus on what you are good at. You ask yourself, what difference do I bring to the team? What new perspective do I bring?  And most importantly" Do what you love. You'll be the best at it "Thus begins a journey of connecting with yourself and bringing out your USP to the world. I have got brilliant entrepreneurs in my friends who saw potential in my art and encouraged me to establish myself in the art scene.
It was my sister who started my FB page. I got appreciation and requests for buying my art there. My paintings got selected for display in exhibitions. I even put up my own exhibition. If I look back it has all been a sudden sweet serendipity and a humbling experience. The best part is I got to meet lots of artists and art enthusiasts and it is a great feeling.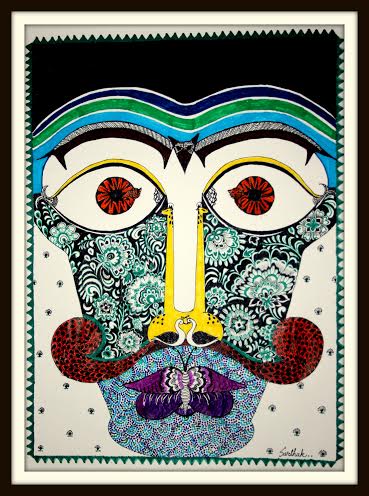 Well I definitely want to continue with my art and to sustain it I need to create my niche and my value in the market. Besides what is the use of learning marketing when I can't implement it to sell my best skill and the thing I love most.
I would not say business education has commoditized my art. I would not implement lean techniques to produce more and sell more. I would not even customize my art for my customer. My drawings reflect my perspective and I sell it or gift it to the appreciator.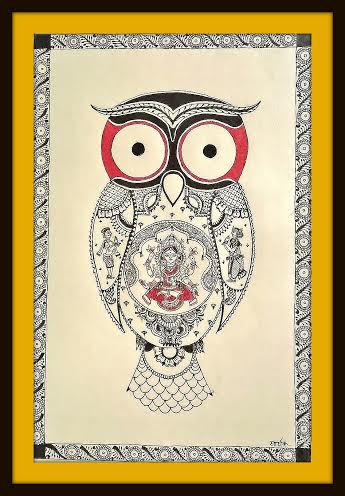 I don't know what to think about my artistic position or Sarthak's view or the fact that I always saw arts and studies as a mutually exclusive set. I leave it to my readers to figure out. But I do realise that art of any kind has always been the fancy of a minority section in the society. If I talk in the crass language of business, anything is financially lucrative becomes part of the so called dog-eat-dog world that we call 'corporates'. It's been happening for music, movies, television, art auctions and would happen to the emerging arts. This is what chills me to my core…that my mother's delicate crochets might just end up being a commodity rather than the immensely sentimental knick-knacks that they are for me.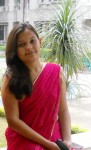 – Akriti Gupta
Akriti Gupta, BM class of 2015 student at XLRI Jamshedpur.  She is a writer by hobby, a speaker by vocation, a painter on whim and a student by compulsion. She hails from Delhi-NCR and has been to Delhi Public School, R K Puram and Jesus and Mary College, Delhi University to study about..well..things that she doesn't remember any longer 
.
You can follow her stories here: http://akritigupta.insideiim.com/
Akriti Gupta
I am a student of Business Management program, class of 2013-15 in XLRI, Jamshedpur. A writer by hobby, a speaker by vocation, a painter on whim and a student by compulsion. I hail from Delhi-NCR and have been to Delhi Public School, R K Puram and Jesus and Mary College, Delhi University to study about..well..things that I don't remember any longer :p Hope you have as much of fun reading my articles as much I have writing.