The CAT Day – Dos and Don'ts by Himanshu Rai, CAT 2010 Convenor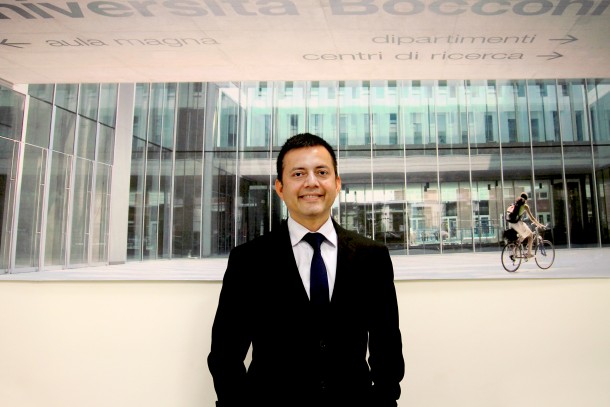 As the date for CAT-2015 draws nearer, we have a Dr.Himanshu Rai, CAT  2010 Convenor sharing his valuable tips , recalls some Do's and Dont's for the C-day. Dr.Rai is the Dean of MISB Bocconi and is a Fellow from IIM-Ahmedabad, and had a teaching stint at XLRI Jamshedpur before joining IIM-Lucknow as faculty, HR and Organisational Behavior.
Dos:
– Get a good night's sleep a day before the exam
– Get up early on the C-day, take a 30-minute walk and breathe in some fresh air
– Check that you are carrying all the documents required for exam
– Have a light breakfast and dress up in comfortable clothes
– Reach the centre well in advance to avoid any last minute traffic/time stress
– Check your system thoroughly including the calculator (that will be used for the first time)
– Follow the instructions given in the exam scrupulously
– Remember that the time for the different sections is fixed; you cannot go back to a section once you the time for that section is over
– Read the questions carefully before answering them
– If you have to choose between speed and accuracy, go for accuracy
– Remember that there is life beyond CAT
Don'ts:
– Work too much or too long a day before the C-day
– Try to revise things on the C-day
– Panic if the commute to the test centre is taking longer than expected
– Hesitate to seek clarifications from the test proctors should you need any
– Get into an ego trip with a question thinking that you have to solve it come what may!
– Panic if you think the questions are too hard (if they are hard for you they are hard for others too)
– Make arbitrary or too many guesses
– Discuss the answers with others once you are done
– Lose belief in yourself come what may
With the test pattern different from the previous editions in terms of both content and delivery (it will now be one-day-two-slot exam with different weights in 3 sections), it is necessary to pause, take a deep breath and revisit some of the fundamentals necessary to bell this elusive CAT. Focus on the basics; in quantitative section, practice as much as you can using the same calculator that you would use eventually on the test day, and in verbal, hone the way in which you process information by reading as much as you can, and then some more. For at least two weeks before the test, do ONLY mock tests and nothing more, and keep the day before the test as a blank day. Keep your wits about yourself closer to the D-day, and never despair. There is a life beyond CAT, and your dreams can be realized in many other ways.
Choose your potential b-school wisely, and your guiding parameters ought to be the quality of their faculty, the degree of international flavour in their curriculum. And it's fit with your own ambitions; a b-school which will walk with you and help you in fulfilling your aspirations.
Download MISB Bocconi's brochure here.