'S&M Trainee Career Begins With Cross functional Management Trainee Program' – Team Marico on InsideIIM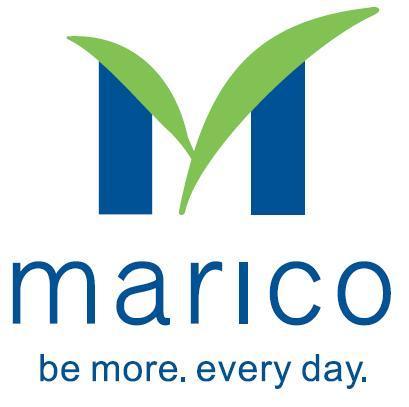 In our series to help young professionals understand what different types of careers are like, InsideIIM hosted Team Marico for a chat session. The students got a unique opportunity to interact with the Group Product Head of Saffola Foods And Innovation – Avik Chatterjee and Prateek Singh – Head – Talent Acquisition and Global Mobility. Avik Chaterjee is an alumnus of IIM Bangalore – Class of 2007. Prateek Singh is an alumus of IMT Ghaziabad – Class of 2007.
The Story of Marico started in 1971 when a young Harish Mariwala joined the family business – Bombay Oil Industries. The iconic Parachute brand – most of our millennial users have used it at some point of time in their life! – was born in 1974. Marico – the company started in 1990 and is today a multi-national FMCG company based out of India.
I have work ex of 3 years in power generation sector. Do I have chance in Marketing in FMCG sector? How can i relate my work ex with my interest in FMCG?
We are sure that you will be able to pursue a career in marketing, if that's your interest area. A lot of people do develop interest in the course of their professional careers , it may/ may not be related to what they would have possibly done in the past.
I wanted to understand why an Oil brand was extended to the Healthy Snacks/Breakfast category? Why Oats? Why not a new brand name?
Saffola is a brand which was launched in the 1960's and at that point of time the market was dominated by oils sold by the seeds they were extracted from i.e. Sunflower | Soya | Mustard and primarily the benefit was the familiar taste the oils offered. However peoples' heart's were facing the impact of multiple lifestyle issues. At that point of time Saffola chose to be a differentiated player in the market by offering the benefit of health. The brand has been built on this benefit over a period of over 5 decades and hence it is logical to extend this to other formats where health is pertinent need. That is why breakfast and that is why Oats.
I would like to know how easy is it to switch from marketing role in consumer durable sector to a marketing role in FMCG sector? What are the challenges involved?
There is no one right answer to this. It depends on the person and hence the answer will change from person to person. Broadly speaking the challenge will be in terms of category understanding and channel knowledge. However if your strengths are in the field of consumer understanding | centric approach and you are good at brand building then a shift is quite possible.
What is the global strategy of Marico when it looks to enter a new country I could not see any westernized country in your list. Is it a part of your strategy and are there any specific reasons for it?
As an organization we would like to be markets where we have the right to win, due to the over penetration in the western market, we think we have a better right to win in the emerging markets of Asia and Africa.
Could you tell us about the typical career progression pattern of a management trainee at Marico from a Sales to a Marketing role?
It is a very pertinent question. The career progression for a Sales & Marketing Management trainee is to begin with cross functional Management Trainee Program – "Ignite". It is a year long program with stints like – Sales, Marketing, Manufacturing, Trade Marketing. The stints are interspersed with classroom training inputs. The Management Trainee typically starts with a Sales role as Area Sales Manager. The career post that can either progress in Sales as a function wherein you can move across locations as Area Manager, Sales Development Manager and move onto a Trade Marketing or Regional Head role. Alternatively one can shift to Marketing.The movement is decided basis the person's interests | potential. Post that the movements are basis the performance in the current role and potential demonstrated for other roles.
I was curious about Saffola Oats's strategy regarding the burgeoning Indian oats industry. How does Saffola intend to differentiate its product positioning with regard to a Western brand like Quaker?
Saffola entered the Oats category in India a few years back and the intent has been to differentiate our play from other established players. That is why we launched one of the first ever savory Oats offerings in the world through Saffola Masala Oats. The category of Oats was seen as bland and tasteless and hence Saffola Masala Oats offers the benefit of eating a tasty yet healthy mini-meal. Our offering is also differentiated in the market in terms of the audience we target and the benefit. Whereas most Oats players talk about heart health and the benefit of Oats in cholesterol management we have to chosen to remain differentiated from the category by promising a tasty yet healthy mini-meal to the weight conscious Indian consumer.
I would like to know if Marico offers summer internships to 1st year students?
Marico does summer and final placement hiring from select campuses. So that is one option – 2nd option is to visit the site –http://marico.com/careers/work-with-us
I have 3 years of work Ex in IT sector from MNC. Although I have developed interest in Sales and marketing and have done my internship in marketing role only, so How will i be able to relate my interest with my work ex?
We think you will have to relate this to the reason why you decide to pursue an MBA after your experience in IT. Also, the other key point is that, people do develop interest as they grow as professionals and pursuing what interests you will ensure that you will be able to do a better job at that.
Is it a huge challenge to enhance your research capabilities according to a new product that your marketing team suggests ? Even though a marketer finds a need for a new product in a particular product, you should be backed up by the research team in coming up with a product exactly as suggested. How big an issue is this or how effectively does Marico handle this?
I have a feeling the Research & Development team will be better equipped to answer this. It is a challenge that comes up frequently and that is why it is critical to have a top notch R&D team with great skills | category knowledge like we do. In addition I am sure continuous updation of scientific knowledge with regards to the category and engagement with experts outside of the organization play a big role is helping us stretch the limits in terms of the products we can offer.
We thank Team Marico for doing this!
Everything related to FMCG industry can be found here – http://insideiim.com/tag/fmcg/ You can add it to your personal dashboard too.
You can visit our LIVE Chat section for archives of over 100 chats. Please check our featured stories section for transcripts of various high-profile chats on InsideIIM.