The Girl in the Local Train – Summer Internship at Mahindra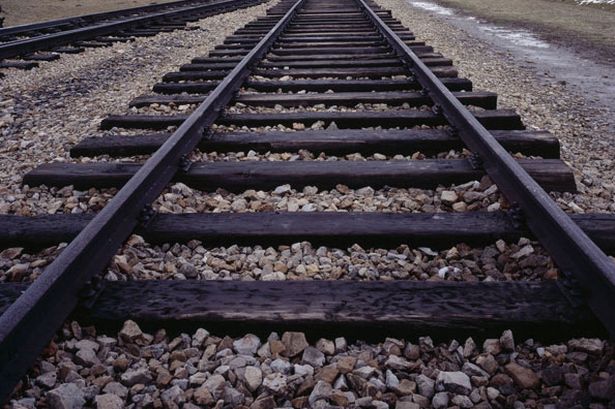 Mumbai – the first thing that comes to mind is Crowd! Believe me, that is what defines Mumbai and after spending 56 days in the city which never sleeps, I am no more afraid of getting crushed in the sea of rushing Mumbaikars, I am not afraid of crossing across a road with super speeding cars, I am not afraid of pickpockets and I am definitely not afraid of thriving in a big city all by myself. Two months of internship at Mahindra & Mahindra Ltd. has taught me some of the finest lessons of life and that too with panache!
I was put up at Ghatkopar and my office was in a cozy building above the famous Regal Cinema in Colaba. That left me with the only option of taking the hour long journey in the local train from Ghatkopar to Mumbai CST with an auto and bus ride in the middle to make sure that I reached the exact place I am supposed to. Getting to know the platform I am supposed to stand on, the place where the first class bogey would halt, grabbing the handle at the right angle so that the crowd behind me pushed me in and out of the train with ease and catching the rightly timed train – the crash course ended in a week and I think I managed to score a decent B+ in that! Over the subsequent weeks, I got so much used to the journey that I actually started enjoying the hot gush of air on the face, the cat fights in Marathi and guessing where the lady in front of me will get down. I even managed to befriend a couple of co-travellers in the train!
The moment I reached CST, I got goosebumps thinking about the 26/11 incidents. It actually pulled me to the Gateway of India, Taj Hotel and Café Leopold and the amount of security in those landmarks certifies that Mumbai will never let those incidents repeat themselves. Colaba has a character of its own and the after office hours enabled me to explore a prominent part of 'South Bombay', be it grabbing a sandwich at café Mondegar or arguing with the bouncers for entering the 'Colaba Social' pub or being chased by the police for loitering in Marine Drive at 2:30 am, I definitely worked hard and partied harder!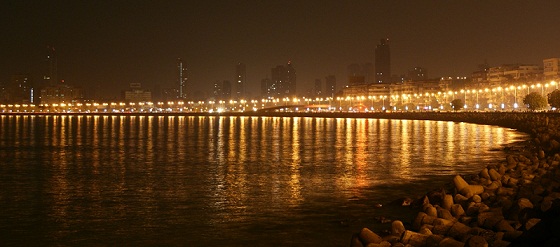 Speaking of work, my internship was in Digital marketing in Verve Magazine. I will be majoring in marketing and getting to work on the current hot cake of marketing – digital marketing, was a lucky turn of events and the project enabled me to learn a lot and gain confidence in the fact that marketing is one of the coolest branches to major in!
It is the same Verve Magazine that Priyanka Chopra worked for in Dostana and I was over excited to be associated with it. The office with its green and red walls, high reach racks overflowing with books & magazines, desks filled with creative one-liners and sketches, employees buzzing around discussing luxury and lifestyle, I was so keen on taking the entire package to larger and more attractive markets that 8.5*5 hours never intimidated me and every Monday, I entered the office with the excitement of updating my mentor with the work I had done over the past 1 week (not to mention the crazy weekend parties and outings which added to the refreshed Monday mood!).
Until my internship commenced, during the whole of my first year in MBA, I had run away from secondary research. The ecstasy that I used to feel every time I floated a survey and got to analyze the responses took me even farther from secondary research. The first meeting with my project guide and I had to face the harsh reality that a major chunk of my project would require me to foray in to the hostile world of secondary research.
I started with baby steps and within a week, got the hang of it. My research mainly included the high end luxury and lifestyle magazine industry and I was taken to a completely different world where luxury wasn't an extravaganza and success was equally synonymous with hard work, risk and imagination. I still remember the apprehension with which I picked up a competitor magazine to analyze its contents thinking that this is not my forte and hence analysis would be out of the picture. What happened after that changed my whole attitude towards these high end magazines as well as secondary research and I realized the amount of intellectual fervor that goes behind each publication every month!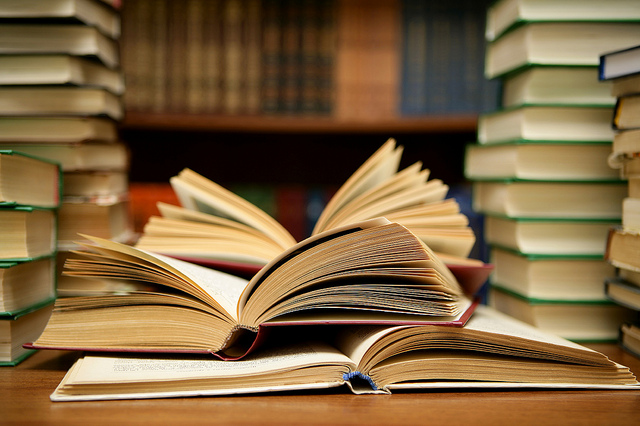 I couldn't believe myself when at the end of the month, I ended up reading 22 Indian and foreign lifestyle magazines and was ready with a fairly exhaustive analysis of the competitor landscape and identifying the differentiating factors for Verve Magazine. My guide seemed happy and I felt elated and couldn't stop bragging about my small feat to my friends!
While most of the other fellow interns were travelling around the country gathering primary data and experiencing field research, I stayed in AC cabins, taking virtual tours of foreign lands, peeking into the lives of high profile personalities, enjoying the Mumbai humid air and gradually advancing towards the completion of my deliverable.
The need for a primary research slowly started to take its head up and nothing can describe the mirth, enthusiasm and urgency with which I typed the survey questions, got them reviewed, rewrote them (the process went on for quite some time) and finally got it floated. The scope of my project didn't allow me to go on a physical field trip but I was happy with getting real time responses in the Google sheets! I had spent so much time in the virtual digital world that these responses appeared to me as if the respondents were actually speaking them out and I was recording them!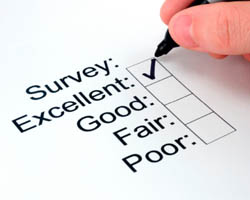 I have always enjoyed playing with numbers and my project gave me ample opportunities to crunch numbers as well and I grabbed the opportunity like my life depended on it! Excel sheets flew in, all filled with numbers, formulae and more numbers. And with my research data and supporting figures in place, I was all set to enter the finishing lap of my race.
I was the only intern in the whole GMC batch to go to office in casuals and the informal environment in the office gave me the freedom of work, the autonomy of thought, the confidence of decision making and the cue to understand the project in and out and defend my recommendations.
My guide was the kind of person who would both voraciously appreciate your good work and criticize your mistakes. This always made sure that I was on my toes when it came to meeting the expectations and at the same time it enabled me to sharpen the quality of my deliverable.
Sector level presentation and then the subsequent group level presentation at Nashik flew away in a jiffy but taught me a lot about presentation skills. First year of MBA taught me to present in a crisp manner, summer internship at Mahindra taught me the importance of using the right color, the right font, the right animation and above all using the right words at the right time with the right amount of emphasis and confidence. 2 months of hard work and I had 20 minutes to put it across to the esteemed panelists. The stop watch of my mobile started wailing and the up and down arrows of my keyboard gave in, ultimately I managed to deliver whatever I had to, show them all my research, put forward my recommendations and supporting data to strengthen them, all that in 18.5 minutes!
Well, a lot has been said about work already and before the readers get a notion that summer internship is all about work, I would prefer to distract them with some out-of-work experiences.
Not a single day in the office went when we didn't have chocolates & goodies delivered from some design house or some organization aiming to be featured in the magazine and the intensity with which we (the employees at Verve & me) used to land upon the reception table trying to grab a chocolate before the others could, the 5 minutes drama often left the management body of the magazine wondering if we had never seen or tasted chocolate before! Now that I no more get to fight for snatching chocolates, I miss that afternoon sinful indulgence.
Back at Ghatkopar, we had interns from all the tier1 B-schools of India and majority of them shattered my idea of nerdy souls mugging in IIMs. My stay in Mumbai wouldn't have had been this crazy had I not been with these people. I know that there I have got a couple of friends worthy of knowing outside the world of intense competition where we all were vouching for the same PPO. I fully intend to carry on the selfless friendship with them, now that internship is done and dusted.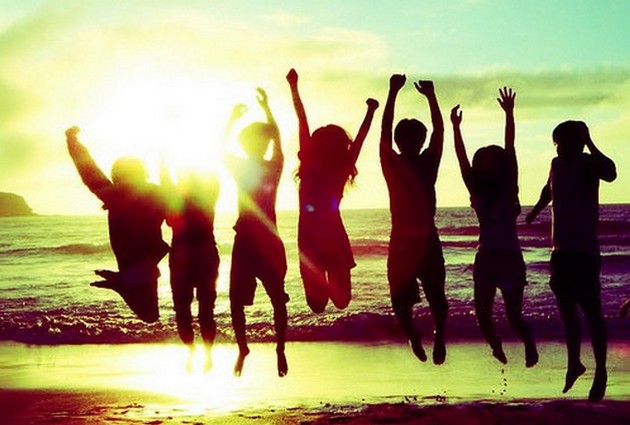 9th April to 6th June 2015 – I worked, I partied, I enjoyed, I got frustrated, I felt accomplished, I felt I won't be able to do it – Mumbai brought out all the emotions I had in me. Back in XIMB, I miss them all, but the most missed is that hour long journey in that crowded local train (trust me, first class ladies compartment is no smooth ride). That girl in the local train has learnt some practical lessons in life and that is an internship in itself!
Written By:
Somasree Choudhury, Xavier Institute of Management Bhubaneswar
Summer Internship: Mahindra & Mahindra Ltd.
About Myself: I am A Dreamer, A Music Freak, A Crazy Dancer, A Passionate Writer, A Voracious Reader and A Confused Soul at times!!