The Good Times Have Begun To Roll @ MYRA School Of Business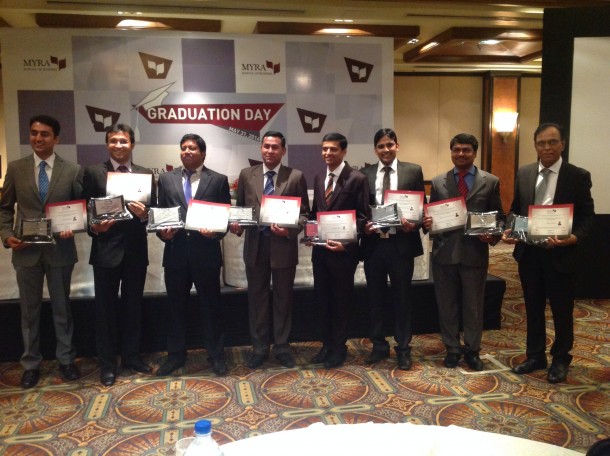 A year ago we had an award winning campus, 47 students in our first PGDM batch and 9 students in our PGPX batch. And a great, big dream!
We dreamed of the day when our students would go into the market and win big. And did they win big!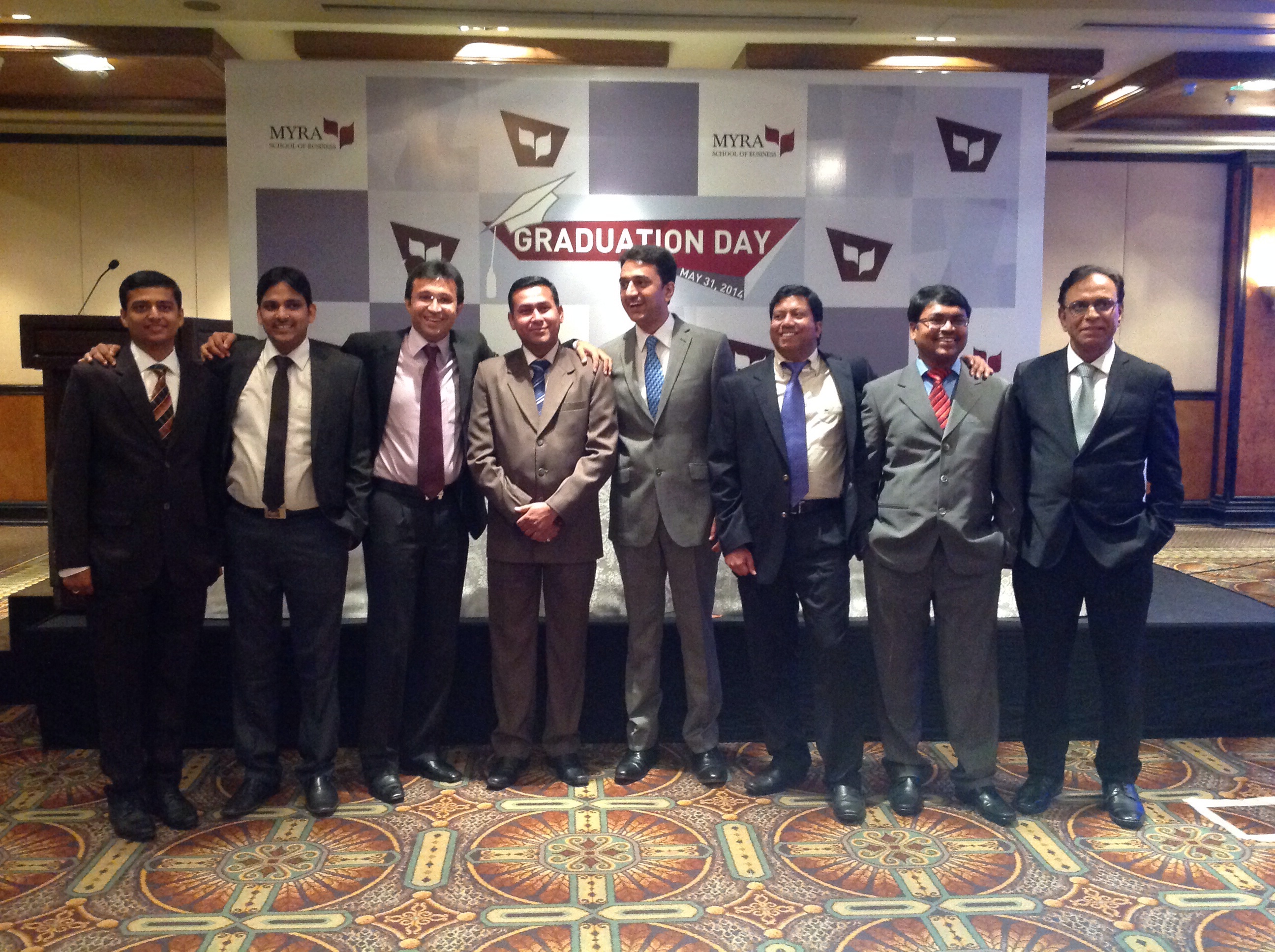 First, all – every one of our PGDM students – got internships in companies like Coca Cola, L&T, Future Brands, FIAT, First Data, India Infoline, Rediff and Triature.
Second, our PGPX students have begun to deliver. They have begun to get job offers with CTCs in the Rs. 15 lacs plus range. The highest job offer came with a CTC package of Rs. 20 lacs.
Not bad for a school that is barely a year old!
Our secret:
Great Students + Great Faculty + 180 sessions of Career Management Input = Great Jobs.
Our students are by and large above average in intelligence, creativity and smarts. Many come with work experiences ranging from one year to 30 years. They work incredibly hard. When you are a challenger, you've got to train hard. You don't have a choice. And then in the end, the training pays off…you achieve your goals.
Our faculty – all with PhDs from the top universities in the world like Stanford, INSEAD, IIM Ahmedabad, University of  Kassel, Rensselaer Polytechnic Institute, University of Pittsburgh– love teaching and want to teach. They are first rate researchers, with papers in leading peer reviewed journals to their credit. Directors on Company Boards, CEOs, COOs, Heads of Functional Organizations from Indian companies and foreign companies operating in India come to MYRA School of Business because they want to share their knowledge and insights with the next generation of Indian business leaders.
In our Career Management Sessions you'll learn things like Professional Competencies; Improving Your Professional Competencies; Careers and Career Stages; Job Search Process; Job Market Analysis; Identifying Your Best Fit Industry, Company and Job; Building An Opportunities Database; Writing a Winning Resume; What Interviews Are All About; Developing Interview Skills; Engaging Recruiters; Handling Rejections; What To Do When You Get A Job and How to Succeed in Corporate Environments. We are the only B School in India teaching this stuff.
We get our jobs because we work hardest in the business education industry. Thus this little B school with an award winning campus began its first ever placement season with the equivalent of a six, the Rs.20 lacs CTC package. Perhaps the highest ever CTC package got by any PGPX student from any B School in India in its first ever placement season.
To sum it up, great students, great faculty and a focus on developing corporate career skills is the reason why MYRA is special. Over to you now. We look forward to hearing from you. Please send your comments to deepa.jagannath@myra.ac.in.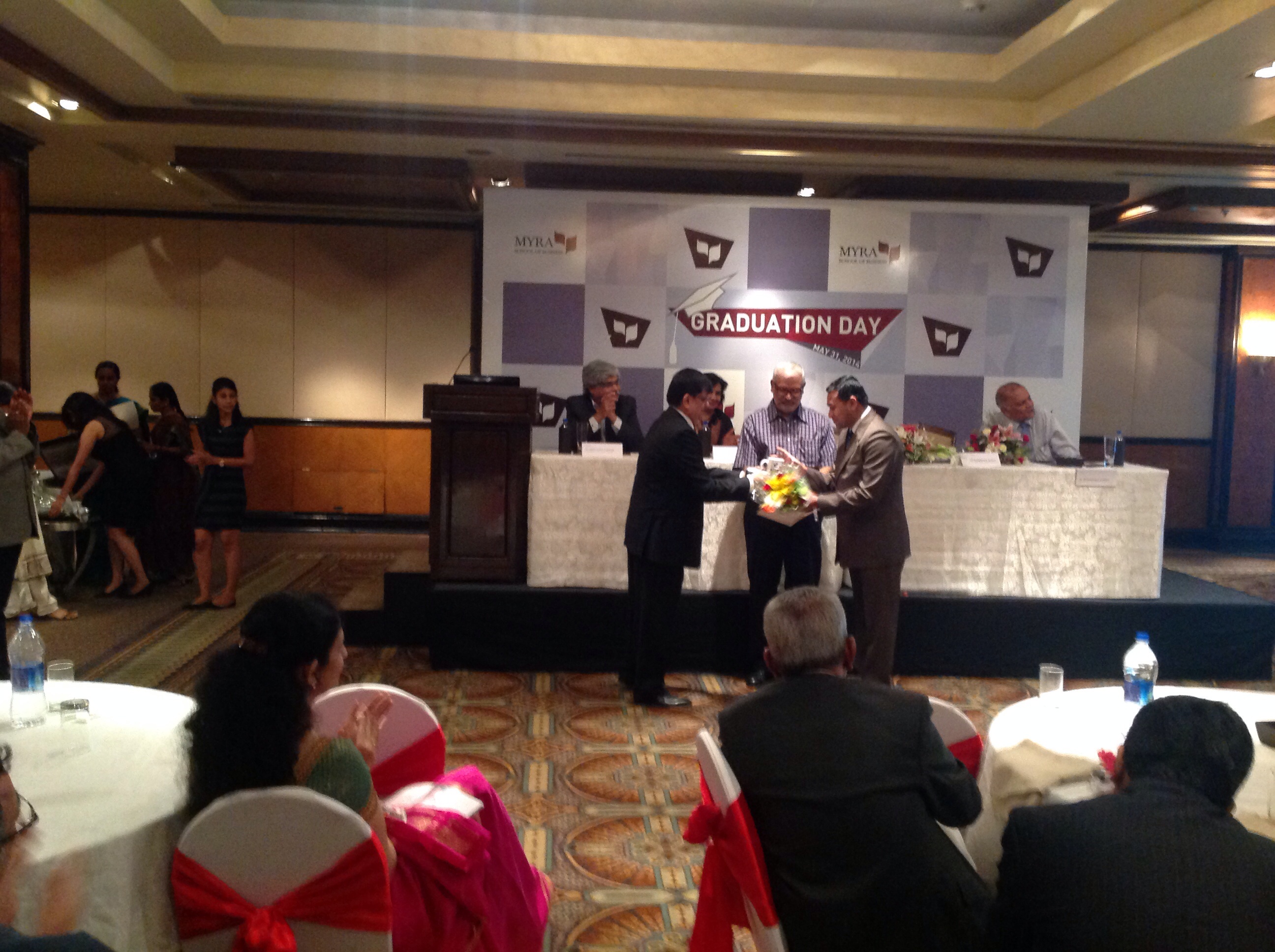 TanmayBatabyal-PGPX2014graduate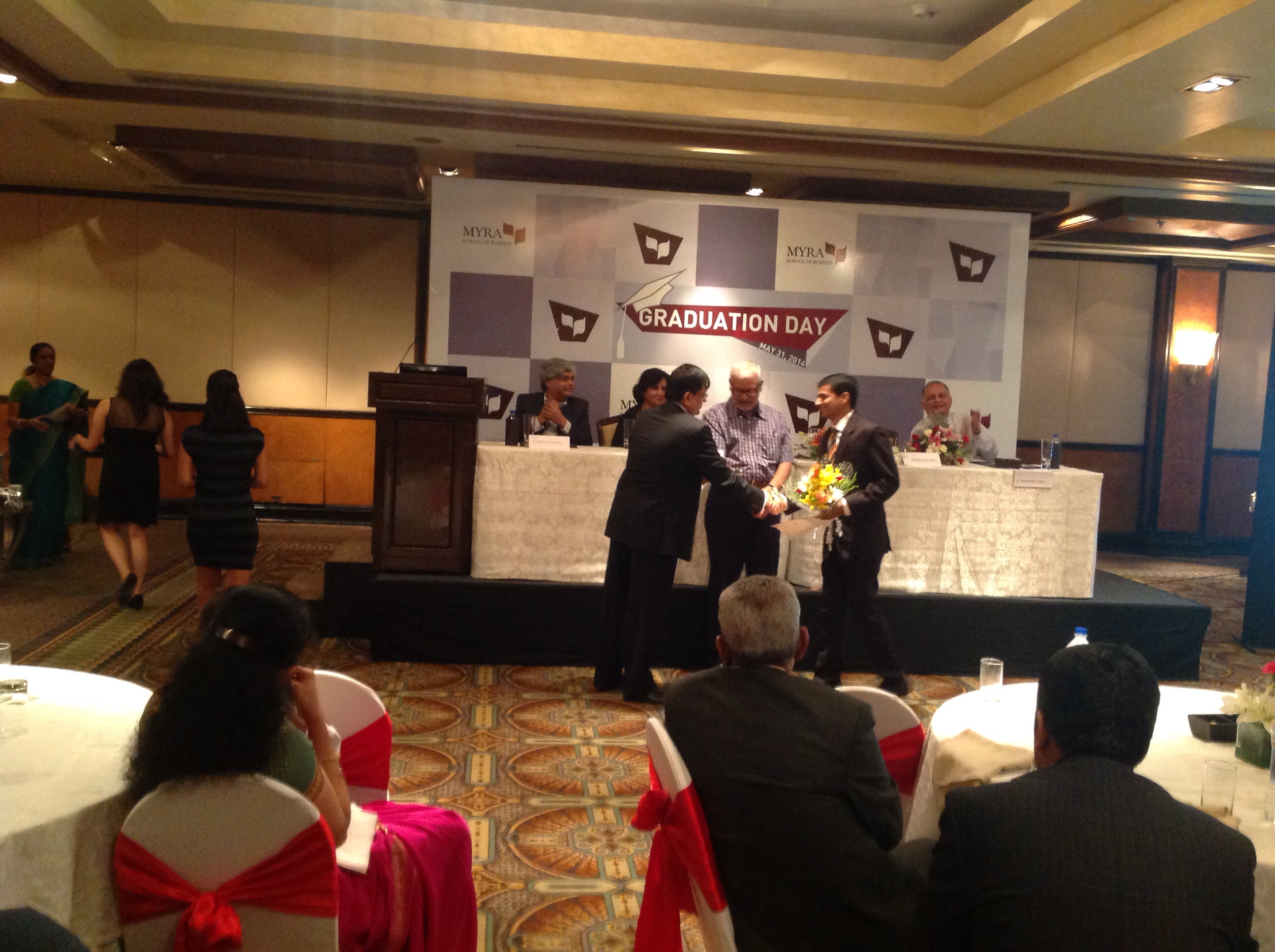 Rajesh-PGPX2014 Graduate
Follow MYRA School of Business at myra.insideiim.com
(This is a Promoted Feature Story and the Editorial Team at InsideIIM has played no part in creation of this Story)