The Great Indian B school Debate – Final : IIM Lucknow vs XLRI Jamshedpur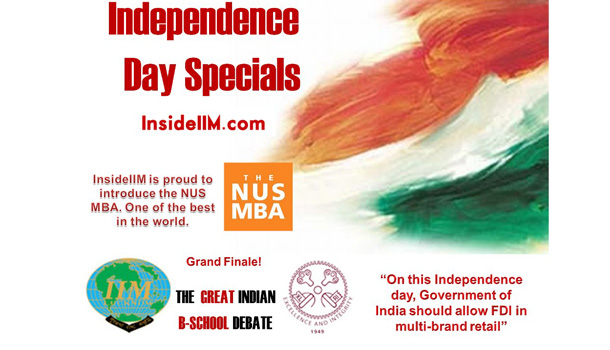 After two weeks of making arguments and counterarguments, trading punches and firing broadsides at one another, it all boils down to this. The grand finale of the Great Indian B school Debate features IIM Lucknow and XLRI Jamshedpur. They will slug it out for first prize and national bragging rights.
The topic for the final is "On this Independence Day, India should allow FDI in multi-brand retail". Both teams have been asked to argue for and against the topic, and upload their arguments in a video on youtube. The video will not be longer than 20 mins. Over to teams then.
"On this Independence Day, India should allow FDI in multi-brand retail"
IIM Lucknow
XLRI Jamshedpur – FOR
XLRI Jamshedpur – AGAINST
Team IIM L: Venkatesh SR and R Maheshwaran
Team XLRI : Madhumita Bhattacharya and Bimal V
Winners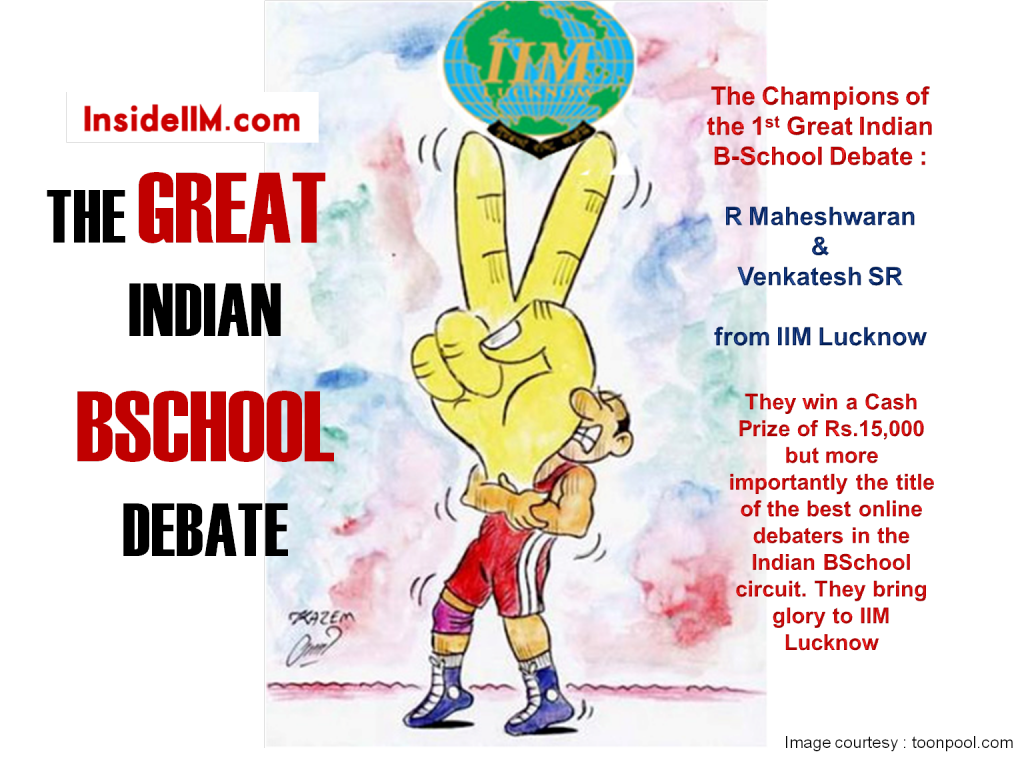 The base cartoon above is by artist Hossein Kazem of Iran and can be found here
To read the debates in the semi-finals and the 1st round please click here
This was the inaugural year of 'The Great Indian B School Debate". Our objective with this competition was to engage the top minds in the country to look at issues concerning the management education sector and other important issues plaguing the country and the planet. What we have witnessed over the last 2 weeks is some extremely incisive analysis of various issues by some of the brightest. We have received various emails and messages appreciating the quality on display by the students.
A special thank you to our judges – Ms.Kalpana Pathak and Mr.Prashant Nanda for taking time out from their extremely busy schedules to judge various stages of this competition. We would also acknowledge the positive role played by the Media, Cultural and the Debating Societies of all the buisness schools participating in this competition.
We promise to return next year with a bigger competition and with an opportunity for many other Indian schools to participate.