A True Story Of Independence, Innovation, And Inspiration – IIM Bangalore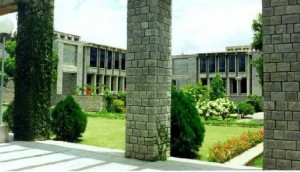 The 'I' story (Independence, Innovation & Inspiration)
Based on a true story…
I still remember the day, it was during the final year of my Engineering. The air around me was filled with mixed feelings, there were hugs, tears & smiles on one end and on the other end frustration & nervousness were weighing heavily on some of the people. I was no different from this crowd, I was moving around in haste with my resume in hand, from one classroom to the other. Yes, it was the placement day at my college. The day which was destined to make a huge difference to our lives & from the very next day we all would be a part of the so called 'Corporate World' which bears so much respect and command in the society that we live in. We were all waiting for that moment when our parents would feel the utmost joy and our institution would boast about its achievements but the sad truth was that, it was also the moment when our fate would be sealed for the rest of our lives (at least for the most of us).
Amidst all these chaos I was searching for my best friend, who always stood by my side, who never judged me, who never let me down when the whole world was against me. Suddenly, I heard my name being announced in one of the interview panels. I went in and managed to crack the interview of a leading IT company with all the jargon learnt in these four years. A sense of pride and happiness had engulfed me. I resumed the search for my friend in order to share the good news and to know about his interview status.
After a long search, I settled for a cup of coffee in the canteen. There I noticed Ravi Bhaiya at a distance, chatting with a guy. Ravi is one of the canteen workers who had been with this institution for about a decade and he was one of our chit chat group members. I went near Ravi Bhaiya to inform the happy news and to my surprise it was my friend who was chatting with him. I got tensed, when I asked him about his interview, he told me that he had withdrawn from the placement process and he was waiting for me to complete my interview so that we both can go home. It came as a real shock, the guy with whom I had spent my entire college life didn't even bother to tell me that he was going to withdraw from the process. But he calmly explained that, he took the decision this morning and he didn't want me to be confused.
For a moment I thought he had taken a stupid decision just because he was from a well to do family. Finally the day came to an end and everyone around us was celebrating, I was still confused (honestly worried) about my best pal, a number of questions were running in my mind. 'What is he going to do, what will the society think about him? They would say he is incompetent to get a job, how is he going to tackle them?'
But he seem to be so determined and composed. I felt pacified on seeing him. We went to his home (that is where I stayed during most part of my final year at college). I decided not to speak about this anymore. I called up my parents and they were really happy about my success, thereafter I finished the tradition of calling all my relatives (although I was not sure how many of them were really happy).
It was already 2.30 AM when I called it a day. I closed my eyes and I felt a sense of accomplishment. I was really happy that I had satisfied the expectations of my parents, my relatives, my friends, my society and then I suddenly woke up when I came across the last person in my checklist "it was me". I was trying to put a tick right next to it and say that I had finally won. But I was struggling to do so, I couldn't sleep anymore, I realized what the guy in the other room had done. He failed to satisfy the long check list but he was able to stand for himself, for his passion, for his dreams, against all the myths.
The very next morning I jumped out of my bed, went straight to him and apologized for shouting at him the day before. I quietly asked him what he was planning to do. The answer was fair and straight "I am not going to do anything different like you people, I am going to pursue what I always loved, my Music". It stuck me at that instance how clearly he had thought through all these passing clouds. I felt happy for him, Music is the one which had always excited him. He would always say "Music is the next best thing for me in this world". He had planned to start a music school beneath his house in a small scale.
I decided to stand by his side and help him pursue his dreams. But still I was skeptical about how will he manage the biggest question 'Money'. He was very determined about being independent. Borrowing from his family members was out of question as they were already worried about his decisions and they were pushing him so hard to get a job, moreover he never liked the idea and he did not want to depend on them even to the slightest extent. In the meanwhile I joined this so called multinational company and my life as an IT engineer went on.
The music school plans began very soon, he borrowed INR 2 lakh by presenting his proposal to a bank. He convinced his house owner and made a revenue sharing rental agreement. He modified the old house beneath his residence, I still wonder if anyone could create such a beautiful ambiance at that cost. He tapped into his network and found 2 talented music teachers whom he had known for a very long time and were looking for a decent full time job. Till then they had been performing in marriage halls and receptions. He asked them to join his school and he promised to give them 40% of the fee that he collected from their respective students as salary. I thought it was a brilliant plan for a guy who had no capital to invest and who had no money to pay salaries. This also encouraged the two teachers to bring in students for the school (because more the number of students, more their share would be).
He innovated in every single thing I could think of, from staff appointments to advertisements. He extensively bargained with vendors for music instruments, roamed around auditing the existing music schools, met people in the streets, restaurants, almost wherever we went and asked their perception about a music school. He crafted every aspect of the school with utmost care and excellence and he made sure that he inculcated all the feedback obtained from the people he met. Finally the musical journey began with just INR 2 lakh as investment and he proved that money doesn't really matter to pursue our dreams, it's our passion that will lead us to success.
By all means, he made sure that his students were offered the best quality training. He worked day in and day out to manage the daily problems and the administrative work, continuously collected feedback and worked on them. I wondered if he could work so hard because I never saw him work even to the slightest extent in these four years. Life went on & soon I realized that I was in the wrong place but I never had the courage to change my path. All I could do was to get a change in role which would give me some minimal happiness and satisfaction. Slowly I realized that 'It is not the 30 K salary that you earn by doing something, it is the satisfaction that you earn by doing what you love matters'.
He never relaxed too long but he was never tired, as he was always in love with his work. The numbers grew, new students & teachers came in and all the big names in business & advertisement world approached him. Now his music school was the reason behind the marriage of three people and the primary education of five kids. What began as a question of survival was now supporting 6 other families. He turned out to be an inspiration to me and a lot of my friends. I decided to quit my job and pursue my passion.
I joined the music school full time, every day we learnt something new, there were a lot of failures (we were even forced to the extent of shutting the school once) but we made sure that they never conquered us. Somewhere deep inside we felt that we should do something big and we were learning things the real hard way, it was taking a lot of time to do so. We decided to supplement our hard work with knowledge. It was at this point, he encouraged me to pursue my long forgotten dream in this run for society, CAT. I pursued CAT vigorously and the doors of IIM Bangalore welcomed me. He hugged me and said "You finally tasted success, this is what you are and I did not want you to lead a fake life". I suddenly realized why he didn't even bother to wish me on my first job.
This moment, he is still fighting the battle out there and I am waiting to join him once again. After all this, even today, I keep thinking about those people around us, who are leading a life which they do not like, just for the sake of others & the society or just because they don't have a friend like mine!!
Makesh Kumar M
Indian Institute of Management, Bangalore