The InsideIIM Entrepreneurship Series – Interview with Vijay Prabhat Kamalakara, Founder – Storytrails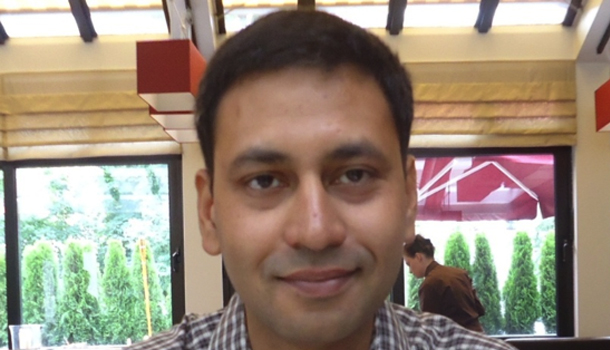 It is always better to travel than to arrive, they say. Here is a man who wouldn't disagree.. Also, he would probably steer clear of popular tourist spots in cities and would rather delve into the myriad stories a place has to offer.. What's more? Out of this keen interest for the 'experience' of a place, this IIM Indore graduate runs a successful business – Storytrails. In conversation with the founder, Managing Director and master storyteller himself: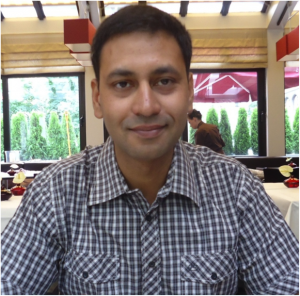 Do tell us something about your venture.. Who is your target audience and what services do you aim to provide?
We are a storytelling organisation and our work involves using storytelling as a communication tool and as a learning aid. We work primarily with three kinds of audiences.
For visitors to the city, we design story-based walking tours that are presented by our trained storytellers. Unlike sight-seeing tours these walks do not attempt to show places in the city. Instead we focus on fascinating stories that lie hidden behind ordinary everyday sights and symbolisms and that give one an insight into the local way of life. Over the last 6 years, these walks have come to be quite popular in Chennai and we recently launched these in Madurai too.
We also tell stories to school children. Our story-based learning programmes for schools cover both curricular and socially relevant subjects. The attempt here is to make learning enjoyable using storytelling and other creative tools. We work with schools across the social spectrum, including municipal and rural schools that we reach out to through the CSR initiatives of many Corporate organisations.
The third segment we work with is Corporate teams. We design and facilitate workshops on the use of storytelling at work for employees at various levels in an organisation.
The idea behind Storytrails is quite charming. What has been your favourite travel experience? Which part of the country, according to you, has the most stories to tell? Any favourites?
Trekking through the Himalayas is a travel experience I most cherish. Beautiful landscape, stories that the sacred geography throws at you and a sense of adventure that stays with you throughout is to me a potent concoction.
Every place has its stories. It really doesn't matter whether or not the place is significant culturally or historically. You'll be amazed at how many interesting stories you will find in a crowded bazaar.
What was your Eureka moment? What prompted you to take the plunge into entrepreneurship and launch this venture? Did you always intend to have a business of your own?
Frankly, there was no Eureka moment. It may have been more of a Eureka year during which time I spent a lot of time planning. While those plans may not really reflect the nature of our business today, I consider that time well spent and necessary for building on the idea that has since evolved into something much larger. This is not the first idea for a business that I have considered and at the same time, I have never been obsessed with the thought of having a business of my own. I started this venture because I truly believed this idea addressed a market need and had the potential to grow into a viable business.
What according to you must aspiring entrepreneurs, in the course of their education, focus most on? Did focus on certain subjects help? Interaction with faculty and alumni? How has the B-school experience & degree helped you?
I don't think any particular qualification is necessary to start out on your own. Education is only as useful as you make it to be. Today my work straddles, tourism, education, training and theatre. My B-school education has not specifically trained me for any of these industries. But it has certainly given me a set of very useful generic tools and also widened my understanding of a whole lot of areas. It is hard to write off one subject or area as less important. But I can clearly identify that my interactions with my peers and fellow students were by far the best source of learning for me. I was quite active in Student affairs and that was a great learning ground too.
What has been your main learning as an entrepreneur? Do you believe the atmosphere for entrepreneurship has improved in India? What was the biggest hurdle you had to overcome?
Consider the demographics and the stage our economy is in, and you'll see India is a great place to start a new business. We all know things are not as efficient here as in many other countries. But I think that is all part of the deal. Find ways to overcome those hurdles, and you get access to a large market that is wanting to try out newer products and services.
 Do share some advice for all the aspiring entrepreneurs reading this.. (some philosophy or ideals that you follow maybe?) What is the kind of temperament essential in entrepreneurship, according to you?
Have patience. For most of us, our idea of a successful entrepreneur is the one who goes from rags to riches overnight. The reality is that most successful businesses are built over a period of time. There is no short-cut to perseverance. So be prepared mentally and financially to tide over a trial and error period, which in most cases is much longer than your business plans would suggest. Being open to change may sound clichéd but I can't think of a more important ideal.  Listen to what your environment is trying to tell you, and be open to newer ways to define or conduct your business.
– As told to Prerna Lalwani
Read everything about Entrepreneurship here.
Read everything about IIM Indore here.