The Instinct That Has Always Mattered To Me Is The Ability To Achieve The Best I Could In A Domain' – Devanshu, IIM Lucknow – Best30 – Class Of 2019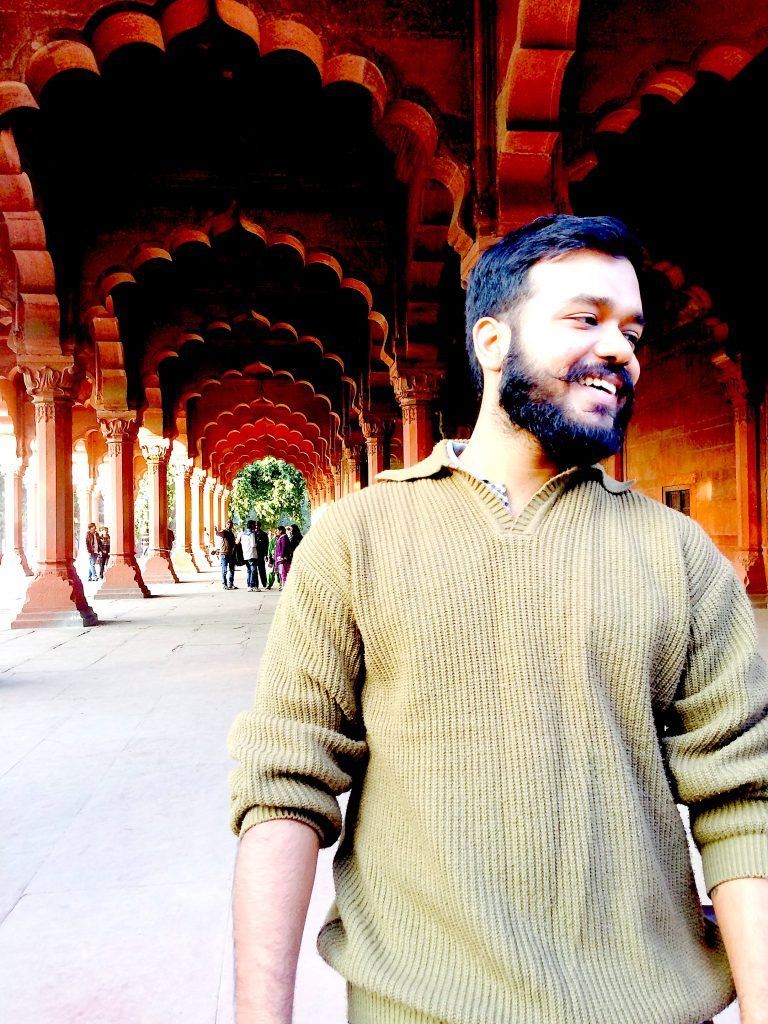 Born and brought up in Buddha's land of Bihar, Devanshu's interests range from Kahlil Gibran and David Beckham to Sufi music and travelling.
After graduating from National Institute of Technology Delhi, the Finance bug bit him and led him towards pursuing his MBA program from IIM Lucknow.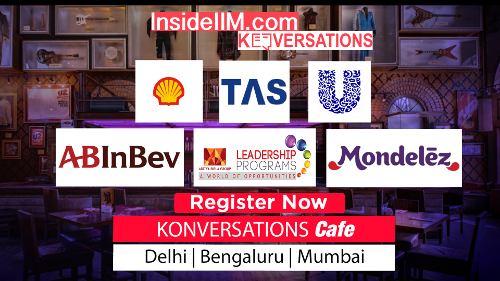 A passion for writing originated amidst the technical nuances of engineering. His desire of communicating via the written word accentuated with time. To enhance his literary vision and efficiency, he started working with content-curating firms such as the Consurgys Media and the Scribblers India during his graduation.
His poems have also been published in national anthologies and he has been a regular writer for the InsideIIM platform. His tendency of incorporating the nuances of life and its bliss in his poems emerged from his passion of travelling and photography.
A student exchange program in the mystical continent of Europe changed his perception towards life. Travelling and capturing nature's bounties are his escape from a mundane everyday routine. And when it comes to sports, a table tennis blade brings out the fiery persona of Devanshu who could induce anyone for a game. An introvert on paper and an extrovert while partying, Devanshu believes in tweaking the traditional YOLO statement into his own version of Live, Love and Laugh.
Name an instance where you wanted something and went out of your comfort zone to achieve it OR Tell us the biggest risk you have taken so far in your life.
To answer this, I will start with the famous quote, 'A ship is safe in the harbour, but that is not what it is meant for.'
I will frame this answer on my personal life, and not give it the business outlook. When you travel 6000 km across eight countries, all by yourself, is what brings a sense of overcoming a challenge. I will cherish this tour forever.
You will say what is the risk in that. Trust me, when you are the only one in a train for 4 hours while crossing country borders, it freaks you out. When you live in stranger's home just to know them, trust me it risky. And 15 days of continuous travel. We are talking of negative 8 degrees. The risk was to trust people too early. The risk was to throw yourself into something you have never done before.
Dalai Lama said, 'Once a year, go to a place you have never been before.' For me that place was Europe. A lot of students go on Exchange every year; they see Europe. But one thing I can boast of is that they have not lived the local life as I have. And that was my risk, to travel across the countries solo.
When was the last time someone relied on you? OR What did you do which was purely for someone else – a truly selfless act.
Gandhi once said, "Whatever you do in life will be insignificant, but it's important that you do it." Again, no fancy answers here. This act was more of a kind gesture to a fantastic person I had come across on one of my sojourns.
I was on my trip to Mont Saint Michel and St Malo in Northern France. And, this was the first time I was staying with a stranger to know about his local life and family. Staying with him for three nights enabled me to understand the vividness and differences of the life that I had been living and the life he lived.
On the day I had to catch my train back to my city, the guy had to go to a garage sale to sell his items. Yes, I am talking about the local flea markets. I told him that my train is late and I can give him a helping hand.
We go to the area around 6 AM in the morning. We set up the tent, gather our items to be sold, and then wait. Yes, I, an Indian was selling items like old dolls to French people in their own country on an odd Sunday morning. And, I have no idea why I did it.
I was so consumed in that environment that I cancelled my train to Paris and helped my host for the next ten hours.
We merely made 50 euros, but I was proud of myself. I know what I did was not be done by many people in whatsoever circumstance. And in all that, I made a friend for a lifetime.
Tell us about a time when you disagreed with an opinion/idea/decision. What did you do about it?
Working in the content-writing startup for around a year and a half, and also doing the freelancing job is what I personally feel that I achieved after overcoming a lot of disagreement from both – my family and myself.
In engineering, there were very few people who would want to sacrifice their freedom of the initial two years and start working in a start-up, which is not from your branch or domain. I joined the startup at the beginning of the second semester, and I used to write the contents for the same by giving my 3-4 hours daily to the same along with managing my college chores.
There was this pressure from the academics to glorify the grades. I did a small trade-off between my grades and my work. There were my family members disagreeing with me whether I should continue with the content writing job or not. There were my friends, who started taking me as a moron who was just glued to his laptop screen and clicking the keyboard all along.
The outcome was that I secured a place in the writing domain with more clients through the startup, and established myself as a proper freelancer. I started to get articles easily for reviews and correction from third parties on freelancer.com, and hence a better pay. (which was considered a partial measurement of success for me).
A significant learning that came out was that people will always try to change your paths, distract you and make you feel improper for a task. If one can pull oneself out from that enigma of confusion and low confidence, fetching what one wants becomes considerably easier.
What is the one thing you can claim to have some level of expertise or depth of knowledge in – it could be anything – a subject, a sport, a hobby, a venture, an initiative which has led you to do deep work in that field?
The primary instinct that has always mattered to me is the ability to achieve the best I could in a domain. The opportunities I have grabbed, be it at school, college, or internships, I have made sure that I excel in them standing on my grounds. I joined a writing startup in the second semester. Being a small-town boy, I made English my priority. Sailing through the same, I gathered accolades in the startups, where I worked for two years. Starting as a content writer, I was promoted to the editor and team manager. Simultaneously I was freelancing. Also, I wanted the people to read what I conveyed. Holding on to the series of rejections, my poems got published in four national anthologies over a span of two years.
During my MBA, I started working for InsideIIM. Over the next ten months, I made conveying my experience with a plethora of aspirants a motive. Consequently, I was the best performer among all the interns. Every now and then, especially when I am chemically off-balanced or in a tranquil environment, I try to write.
So yes, I will confess to having considerable knowledge in the field of content writing.
If 10 Million Dollars (approximately INR 75 Crores) is given to you to use it any way you deem fit what would you do with this corpus?
Seventy-five crores!
That's an enormous and extravagant amount. Firstly, I will use just 0.4% of that money to pay my loan which enabled me to do pursue my MBA.
Then, after reading the history of McDonald's, I am greatly moved by the idea of franchising. So yes, a major chunk of the money will go in buying land wherever I could and give the same on lease to different people who want to be a part of a big corporation or a company as a franchise. That will help me earning a continuous revenue stream and also, I can sell the land at a higher price in a few years. So basically, it will be an investment in the real-estate sector.
Thereafter, significant investment will be in funding a healthcare start-up which is looking to eradicate a disease or come-up with a breakthrough, especially in the farther regions of our own country. Healthcare is booming, and an investment in the same is the right step, at least according to me.
Also, some part of the money will also go to establishing a school where students can learn the piano. It will be hardly 5% of that amount. Call it the love for the instrument, or the mind-boggling artists I had seen on my trips.