The Journey Of An Economics Grad To IIM Udaipur

In our special series, we endeavor to bring together experiences of students belonging to diverse academic backgrounds  and how they made it to the top schools of the country, especially when the MBA scenario is highly dominated by engineers. This series is an attempt not only towards highlighting success stories but also to cement the fact that there are many roads to clinch a seat at the premier schools of the country.
In the post, we introduce Arkaprabha Sanyal, a Science Graduate with a specialization in Economics, currently pursuing a PGP at IIM Udaipur,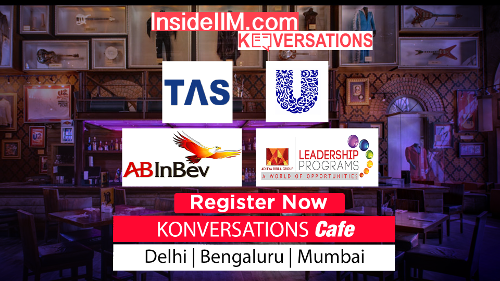 How does it feel to be one of the few non-engineers at an IIM?
When I entered the premises of IIM Udaipur on the registration day, I expected the lion's share of the crowd to be engineers, as is the norm in B-Schools across the country. However, I was surprised to find a good number of non-engineers from streams ranging from Commerce to Medical with even a few Fashion Designers thrown in the mix! Thus, I was never plagued with that feeling of being a rank outsider – the panic that 'I don't really belong here' or the exasperation that this course is not suited for me – right from my first day on campus.
What prompted you to take the plunge and pursue a management degree after graduating in Economics?
It's really difficult to identify that one "Eureka" moment that prompted me to take that plunge. There were several factors, all working in tandem, that helped me develop this interest in business studies. Macro-Economics and an introductory paper about the financial markets sparked off the initial interest. Further, I have never been interested to take up academia as a career option. If I had pursued my masters and subsequent degrees in economics itself, I would have still aspired to work in the corporate sector. A post-graduate degree in management broadens one's horizon and increases his career options in the corporate sector. Thus, I decided to pursue an MBA degree.
Being from a non-engineering background, how was it to prepare for CAT/Any other Entrance exams? What was your preparations strategy (core strengths and weaknesses)?
I had Science in my 'plus two' level and thus mathematics was never much of voodoo to me. Hailing from an English medium background, I am fairly well-versed and proficient in the language. Since the entrance exams generally involve a thorough knowledge in these two disciplines, I was never lacking in confidence during my preparations.
My preparation generally involved an hour a day of solving questions. I started sometime in mid-March and this tradition continued till mid-November. I have never been much of a believer in mock-CATs and hardly took them. The last week or so was a bit more frantic and I wish I had had a greater amount of time on my hands. Since my semester exams continued parallel, I could manage to devote only about two to three hours a day. However, because of my continuous practice and me being in touch with the subject, in the end I managed to crack CAT with flying colors.
Did your academic background help you have an advantage in terms of academics at the Business School?
In the very first term, there are two to four-credit papers whose syllabi had already been covered in my undergraduate course. Micro-economics was a subject in the first term that I found fairly easy to handle owing to my background while many of my classmates struggled. Statistics, being a minor subject in my graduation, was another subject where I had prior knowledge and thus it helped me cope with the syllabus better.
What are your expectations after having graduated from your B-School?  What kind of roles would you like to pursue (in terms of career opportunities)?
Being a fresher without much industry knowledge, I am keeping all my options open. It's necessary to be a clean-slate in order to learn everything that a B-School of IIM- U's stature has to offer. I haven't yet zeroed in on a kind of role that I would like to pursue. However, I do have my set of expectations about where I would love to see myself after five years.
Any message for the non-engineers aspiring to join an IIM or any other B-school?
Work on your basics. Whether it's about cracking the race-against-time called CAT or facing the interview panel, a clear idea about the basics will go a long way. Practice regularly while preparing for CAT. Time is a very important aspect in the CAT exams. Try and gauge how many problems you can solve in a fixed time frame (fifteen minutes, half-an-hour, one hour depending on your concentration level). With each passing day you will be able to observe a steady improvement in your performances.
---
About the Author: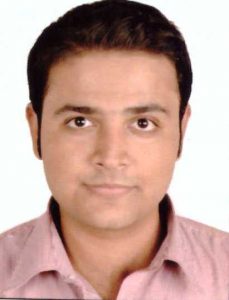 Arkaprabha Sanyal is a current student at IIM Udaipur.