"The key is – you must not give in to peer pressure " – Ankit Goel, Topper – First Year MBA at IIM Kozhikode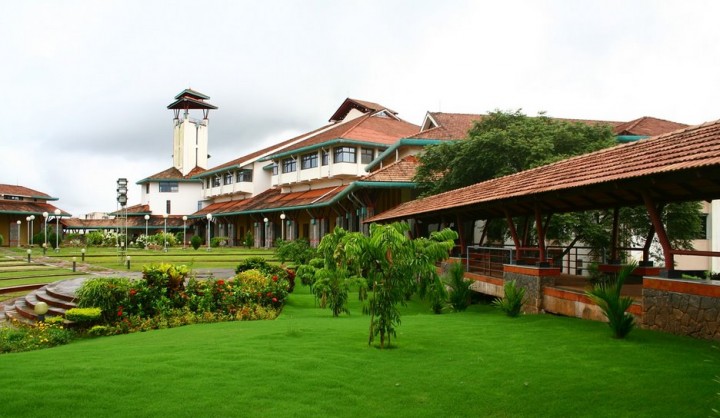 The first year of MBA is for many B schoolers, a defining period in their academic life. It is here that they are exposed to a smorgasbord of activities – academic, co-curricular and extra-curricular, and most students struggle to strike the right balance among all three. In the first year, enthusiasm for studies is quite high because students know that their first year grades will be considered while shortlisting for final placements. The perks of a top-20 rank in the first year are many – starting from direct shortlists for many investment banking, consulting roles, to scholarships, and many other special opportunities. Thus, there is fierce competition, with at least 80-100 students on each campus actively working hard on academics. Securing a top-20 spot in a batch of 400 is no mean feat in itself. However, topping the MBA course and finishing the first year as rank one is an order of magnitude higher in difficulty. It takes a military level of determination, self-control, and courage to finish the year as Rank One. You have to be consistent and stay motivated in each and every exam. No wonder toppers are revered by the batch for this one achievement – because everybody knows just how difficult it is to achieve it.
InsideIIM takes this opportunity to feature these special achievers on our platform. In our Special Ones series, we will do interviews with first year toppers of elite B schools to give our readers a chance to understand the effort, the planning, and the sacrifice it takes to achieve something special. We start with Ankit Goel, First Year Topper at IIM Kozhikode.
Profile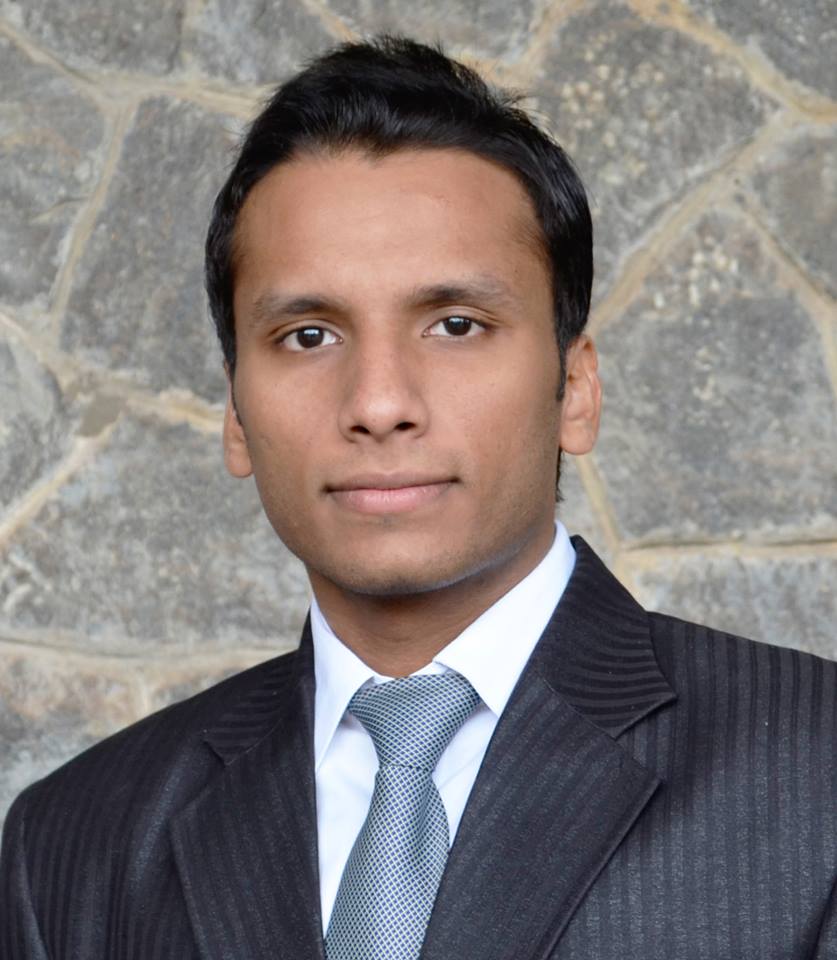 Ankit Goel, a 2nd year student of IIMK secured 1st position in first year among a batch of 360 students. He has been a topper throughout his academic career and secured many scholarships. He cleared CFA Level-I in Dec'13 and CFA Level-II in June'14 and is planning to give Level-III exam soon. During his stint at Sopra Group, he had been selected to visit client location i.e. France for requirement gathering. He was an active member of many committees and clubs during his college and school life. Brown Belt in Karate, he has won many gold medals at National and State Level.
Tell us a little bit about your education and professional background before entering IIM Kozhikode. What brought you to an MBA? Were you a topper throughout your academic career?
I completed my schooling from Bal Bhavan Public School, Delhi and B.Tech(Computer Science)from UPTU in 2011. A consistent rank holder in school,I was a gold medalist at my college too.I worked for two years as Development Engineer at Sopra Group. The desire to gain a broader business perspective starting with the minute concepts was my motivation to join an MBA program.
What were your thoughts and goals when you entered the IIM Kozhikode Campus?Did you expect to top the program in the first year?
I knew that going to one of the best institutions of the country would not be a cake walk. Since most of the students here are from the best colleges of the country like IITs, NITs, SRCC etc and are the toppers of their respective colleges, I never even thought about securing a position. I just knew that I had to be focused to survive the extreme competition one faces here.
For the benefit of our readers, enlist some of the perks of topping the course in the first year (you can talk about scholarships, guaranteed shortlists etc.)
Securing the 1st place, one becomes eligible for many esteemed scholarships like OPJEMS, Sir Ratan Tata Trust Scholarship, although the final selection depends on one's performance in further rounds. Besides these, one also gets a scholarship from the college administration and may be eligible for other scholarships if one decides to go for foreign exchange program.
B school life is always buzzing with all kinds of activities and distractions. What did you do to keep focus?
Yes, there are lots of activities going around in a B- School which allure you to be a part of them. I was very selective in this regard. The key is, you must not accede to peer pressure and must take up activities which you really want to do. In my opinion, first term is the most important as it is the testing ground and helps you to set standards for yourself.
Tell us about your summer internship.
I interned with Evershine Dynamic Corporation Limited in finance domain. The company as of now is not listed and wants to go public in the next 3 years. As a stepping stone, my purpose was to help the company to get Private Equity investment. I analyzed various financial metrics of the company, did its valuation and pitched to many PE players regarding the same. It helped me in understanding the norms needed to attract PE investments and in creating a roadmap for the company to improve upon its key financials.
Do you think your first term academic performance influenced your outcomes in the summer placementprocess?
Since, summer placement process starts before the first term results are out, first term results do not directly influence summer placements.
What was your reaction upon knowing that you had topped the first year? How did you celebrate it?
It was a great feeling, a proud moment for me and my family. I shared it with my friends which was followed by a small party. But the end point is, it motivated me to keep doing the hard work rather than be complacent about the results.
If you could distil the necessary qualities for success into one, two or three unique attributes, what would those attributes be?
For me necessary qualities for success are passion, self-reliance and self-acceptance. If a person is really passionate about something, he should believe in himself and his ability to fulfill his dreams. And in the process, he should just accept himself and not pretend to be someone he is not.
If you could go back in time and you had to live the first year differently, what would you do?
I missed many of the trips with my friends last year. I even wanted to travel across Kerala on bike. However, I know if I go back in time and again live the first year, it would exactly be the same as it was, unless there were 8 days in a week. It is all about prioritizing one thing over the other.
What are your future career plans (it's okay if you don't want to be too specific)?
Honestly speaking, I have not planned for long term. My plan for now is just to bag a good and challenging job which leads to enhancement of my skills and knowledge. I will decide on the future plans based on my experience and learning.
Apart from imbibing academic knowledge, how else has the first year of MBA enriched you? What is the greatest non-academic learning you had at IIM Kozhikode?
My first year has not only helped me to enhance my academic knowledge but also in developing various values and skills which will be helpful throughout my life. The intense pressure during the first year taught me to prioritize tasks, to manage time and to be disciplined. Preparing for CFA along with the commitments here, in a way helped me to identify my true potential.
Moreover, being a part of many activities going around in the campus has helped me in my all round development.
Usually toppers are regarded as nerdy types, and in the high-stakes environment of a B school, they are subjected to a lot of peer pressure in ways that range from good-natured banter to mockery and bullying. Did you face this? If yes, how did you deal with it?
Yes, but most of the times the remarks were made in good humor and the other times, I took them in a humorous manner. I never opposed as I knew that in such a high-stakes environment I had to let go off the things which are out of my control and focus on the things which are under my control. As I have already said, I accepted the way I am and developed a shield for the remarks which might have distracted me.
How was your performance in CAT? Which institutes did you interview with, which ones did you convert, and approximately where did you lie in the final list of candidates selected for to IIM Kozhikode?
I got 98.7 percentile in CAT and got calls from various institutes like IIM-K,IIM-I, New IIMs, FMS, S.P Jain, MDI,NITIE and NMIMS. The converts included IIM-K, new IIMs, MDI, NITIE and NMIMS. I was among the top 20 students selected to IIM-K and thus was nominated for Aditya Birla Scholarship in first year.
Read other stories in our Special Ones series – focussing on 1st year MBA toppers at elite B schools