The Knowledge Storehouse – Rishabh Jain's Internship Experience At Union Asset Management Private Limited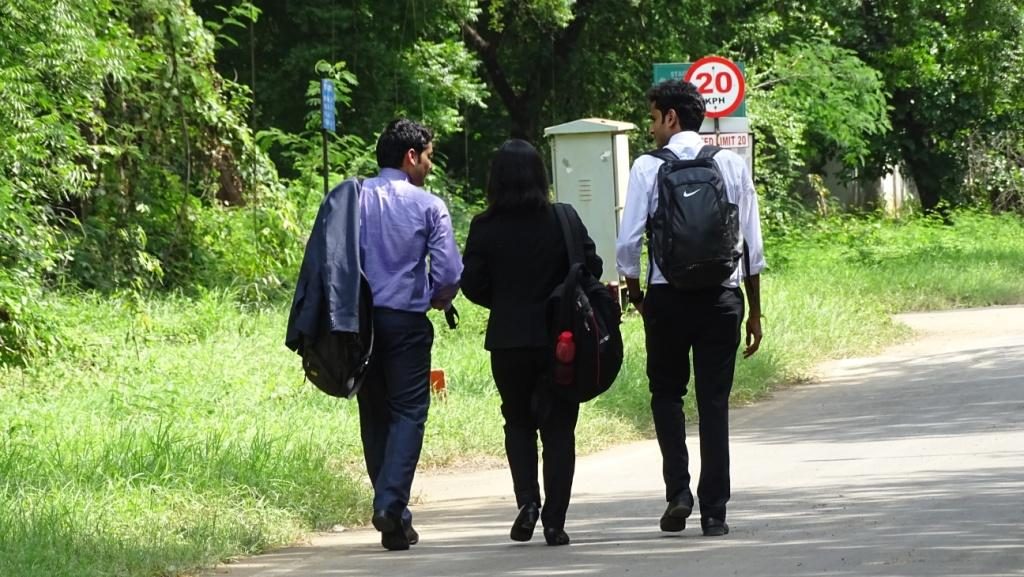 Mumbai, The City of Dreams, also happens to be my hometown. Hardly had the feeling of me being home sunk in than it was time for the Summer Internship to start. And with it, a series of nostalgic thoughts came rushing through my mind. It was like rewinding one full year – being at home, getting ready for work – but this time it was different – the excitement to go to a new workplace, meeting new people, learning and augmenting knowledge and most importantly building new professional relationships. The internship with Union Asset Management Company Private Limited started on 5th April 2017, and being there at 8:35 A.M., I realised I was the first person to reach work. After being asked to wait until my reporting manager arrived to escort me, I saw two familiar looking men enter the corridor.
After a while, I realised that I had met one among the two earlier during the interview, Mr. Anil Chandran, the Head HR while the other one was Mr. Anindya Sarkar with whom I had spoken to on telephone a month ago. I vividly remember Anindya telling me over the telephonic conversation that this internship was not going to be a normal one and that I would really need to put in a lot of efforts. These were the words that marked a lasting impression on my mind and I was excitedly looking forward to joining the organisation thereafter. I had seen his LinkedIn Profile and was impressed by him already. He was the VP-Risk Management of the company.
Mr. Anil introduced me to Anindya and told him that I was going to work with him for the next two months. Anindya escorted me to his office and briefed me about my project in about 15 mins. As I am sure it happens to every intern, I was revealed to a whole new terminology which sounded greek and latin to me then but it was indeed a great conversation.  It ended with him asking me to spend the first couple of days in understanding what factor analysis and smart beta portfolio actually are. Like most of the young explorers these days, the excited me took a recourse to the internet almost immediately to understand what factor analysis and smart beta portfolio meant. After an hour or so, Yashas Indalkar, the person with whom I sat next to entered the office, and we exchanged pleasantries and spoke for a while. The first day went well, and so did the next few. A few days later, Anindya told me about his vacation in the forthcoming days, and that he would be in touch with me over email. It had been a few days since I had started working, and another intern Aadithya joined the office. He told me about this experience of working in the organisation and I got to know that he was from VNIT Nagpur, the same place where our campus is located currently. We struck a chord almost immediately, and he was the person who helped me throughout with all my difficulties with R and associated coding woes. After I received the data from Bloomberg, I started working on the model, which showed great results. I communicated the same to the team, and Anindya over email. I learned many new concepts related finance and analytics and read many books on value investing and a host of other research papers on factor analysis, PCA, smart beta portfolio, among during the internship.
After the first month, Anindya asked me to work on another project related to value factors, but with a different motive which was to assign weight to equity and debt portion in a balanced fund. This project generated much better results than the previous, and the model would consistently beat its benchmark. Aadithya, the fellow intern, had been of tremendous help during this phase and helped me understand many analytics related concepts and neural network. The internship was truly an experience wherein I learnt how important role peer-to-peer learning plays in any organisation.  Continual use of tools like R was required for this project and in short, it was a great learning practice. I made many iterations/additions/deletions of numerous values and momentum factors to achieve the optimum formulae, and finally, it yielded great results.
One always tends to compare his/her first school with the next and likewise his/her first job with the next. The best part of this internship as compared to my earlier one, at one of the Big 4 accounting firms, was me never having to work on weekends (big plus), getting time to learn numerous things before implementing them, getting an opportunity to read new books and research papers, creating my  own statistical models and receiving appreciation for the work I did.
On the last day of my internship when my boss took me out for lunch, I was an elated and a happy chap, satisfied with my two months experience at Union Asset Management Company Private Limited.