"The Literary Club" of IIM Ranchi – The words of a Literati..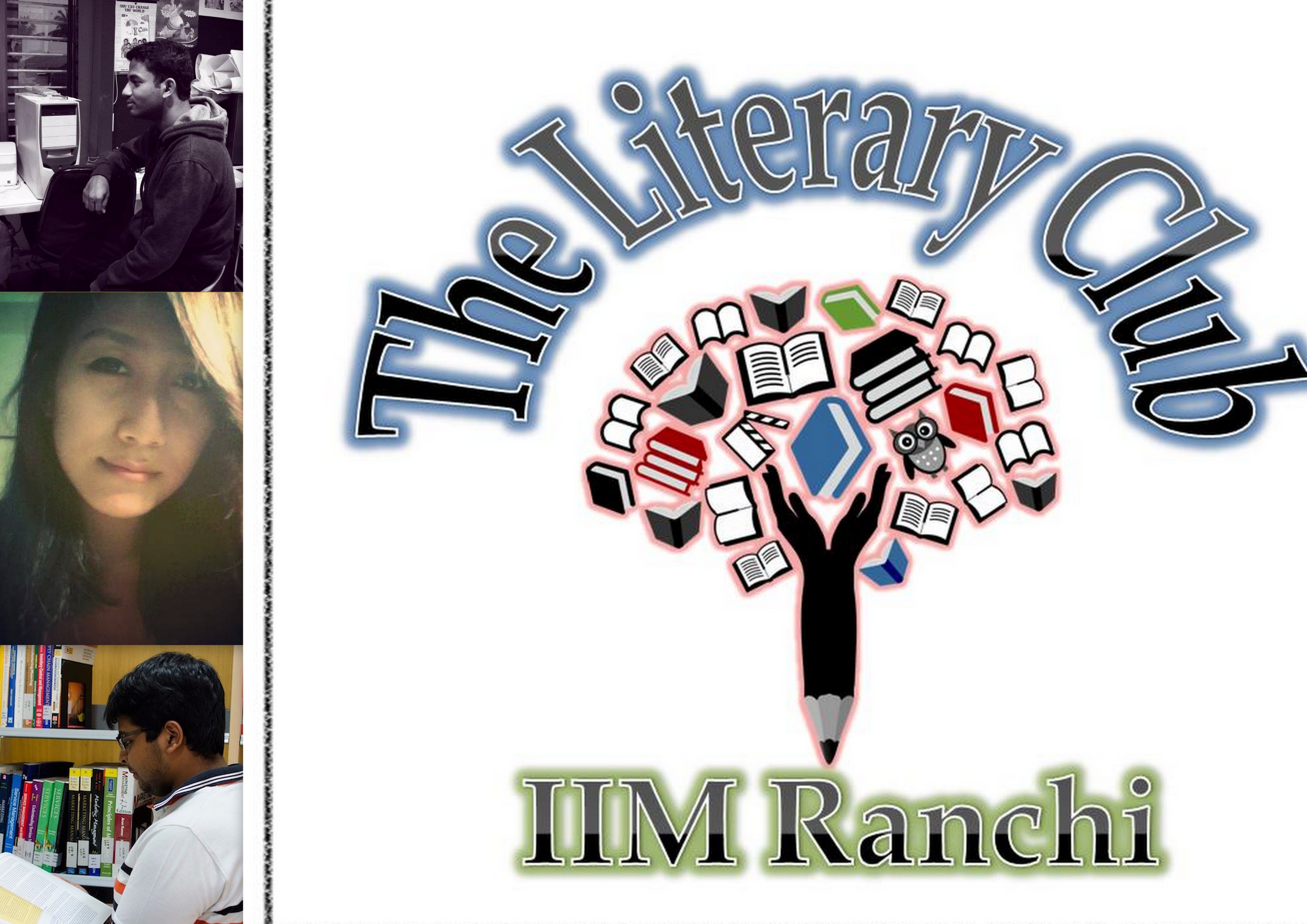 The Literary Club is the unofficial entertainment club of IIM Ranchi. It is a lively, enthusiastic group and it likes to dabble in a plethora of intriguing, often mutually exclusive fields of interest. Literature is its core competency. It consists of a bunch of avid bibliophiles, who love infecting others with our enthusiasm for classic literature, novels, poetry, plays and the written word in general. However, they are also hard core movie buffs, ardent comic lovers, fervent debaters and rabid fans of popular TV shows.
But most importantly, it loves spreading knowledge and interest of all these disparate elements among all and sundry. Thus it has reinvigorated the Literary Club with the initiation of several new activities and forums to foster an appreciation of literature and culture. It is keen to show that literature and culture need not be drab or boring or highbrow, rather great works of art are found even in children's books and strewn as graffiti on the sides of walls.
The Literary Club reaches out to its audience through the events it conducts, its Facebook page, and the recently launched blog. The blog was launched with the intention of collecting and sharing great ideas chiselled with creativity and imagination. Through the platform, it invites guest writers to bring to light their stories, poems, reviews, and anything under the sun that will amuse the minds of readers.
To catch up what's going on in the Club, here are the links.
http://iimranchilitclub.blogspot.in/ – Blog
https://web.facebook.com/LiteraryCommittee/?fref=ts- Facebook Page
"That is part of the beauty of all literature. You discover that your longings are universal longings, that you're not lonely and isolated from anyone. You belong."
― F. Scott Fitzgerald