The Mesmerising IIM Lucknow Campus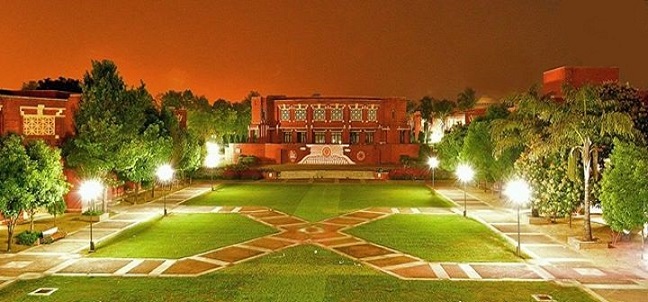 For an MBA student the college campus becomes a home for the next two years. Even the festivals, celebrations all are spent at the institute. The aesthetically appealing IIM Lucknow campus has made the frenetic life of the b-school way simpler. The red bricks enclosing wisdom and the picturesque views at every blink, describe the world's 34th most beautiful business school.
The grandness of the institute begins with the 3-D IIM structure at the turn to the campus which appears as the letters IIM from all the four sides. While you would still be talking about the interesting construction, you can see the eminent globe of IIM Lucknow approaching towards you. It welcomes you with grace signifying the stature of the institute. As you enter the glorious campus the statue of Arjuna and Lord Krishna at the chariot will give you the message, 'no matter what happens you do not stop.' On the right side the Dandi March statue conveys the significance of leading from the front.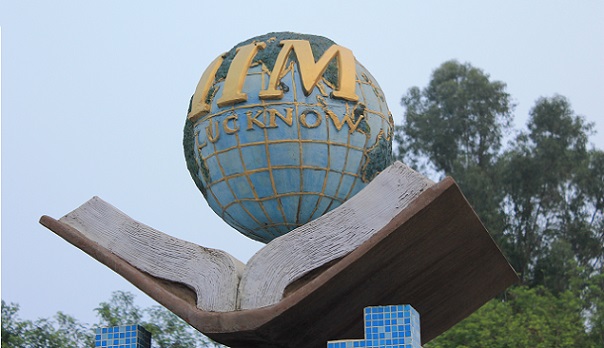 As you move ahead into the depth of the campus, the greenery will refill you with energy and make you fall in love with it. The array of huge trees on both the ends, the chirpiness of the birds and if you are lucky enough you will definitely witness the peacocks dancing. The well-manicured gardens are an eye-charmer. Spread in a sprawling 185 acres, IIM Lucknow is an ideal setting for learning.
The beauty of the campus is further blessed with the rains of Lucknow and the mist of winters. The charisma of the campus becomes magnanimous with every drop of rain. It will force you to leave the shade of your rooms and enjoy the scenic beauty. The mist in winters gives the campus a heavenly look. After a stressful day, a walk around the campus is a meditating experience.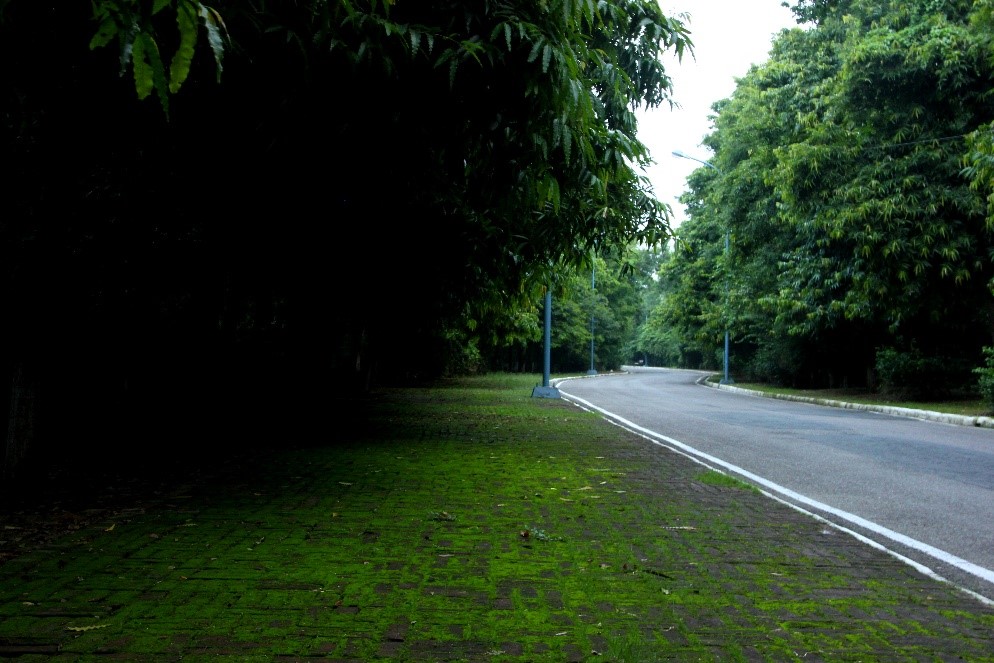 The medieval architecture with the sculptures and carvings at every building add to the grandeur of the campus. The meditating Lord Buddha at Gyanodaya (the library) and the humongous construction of the building are a few instances of the many. Every block has a uniqueness as do their names. The mystifying medusa is another captivating view of the campus.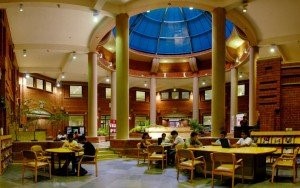 Besides its greenery and construction, the campus is further made colourful by the festivals and celebrations. Every festival is celebrated with exquisite zeal at the campus. The brightness in Diwali, the colours in holi, the garba moves during navratri, the Christmas blast, the massive id feast, or the onam and pongal celebrations, all serve as an icing to the serenity.
Every time you sit at the convo ground glaring at the beauty around you the thought that runs through your head is "I am glad I am here." The perfect combination of architectural and natural beauty makes IIM Lucknow India's prettiest B-school.
(This article has been written by Vartika Jaiswal, a supposed Biotechnologist and an avid writer. She is a PGP student at IIM Lucknow, batch of 2016 and the Core Coordinator of the Media and Communication Cell at IIM Lucknow.)