The MICA Webinars | Admissions Season 2014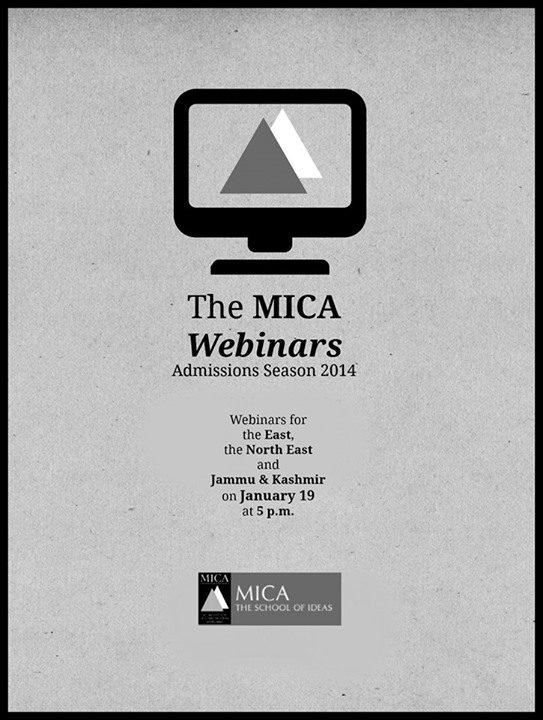 Welcome to the admission season 2014 at Mudra Institute of Communications, Ahmedabad! Webinars have been organized for each region to address your queries pertaining to the admissions and life at MICA. Here are the details:
-To register, please visit: http://bit.ly/1dezf3M
-Webinar on: Jan 19, 2014 5:00 PM IST
-Region: East and J&K (includes the states- the 7 sisters and Bihar, Jharkhand, WestBengal , Odisha and Jammu and Kashmir)
-MICAT Date: Mar 2, 2014
-MICAT centres: Kolkata, Guwahati, Jammu
We shall have webinars for each region (content shall be same for all regions). Please keep checking the group for updates.