The National Marketing Summit 2016 – Trade Winds, I.I.F.T. Delhi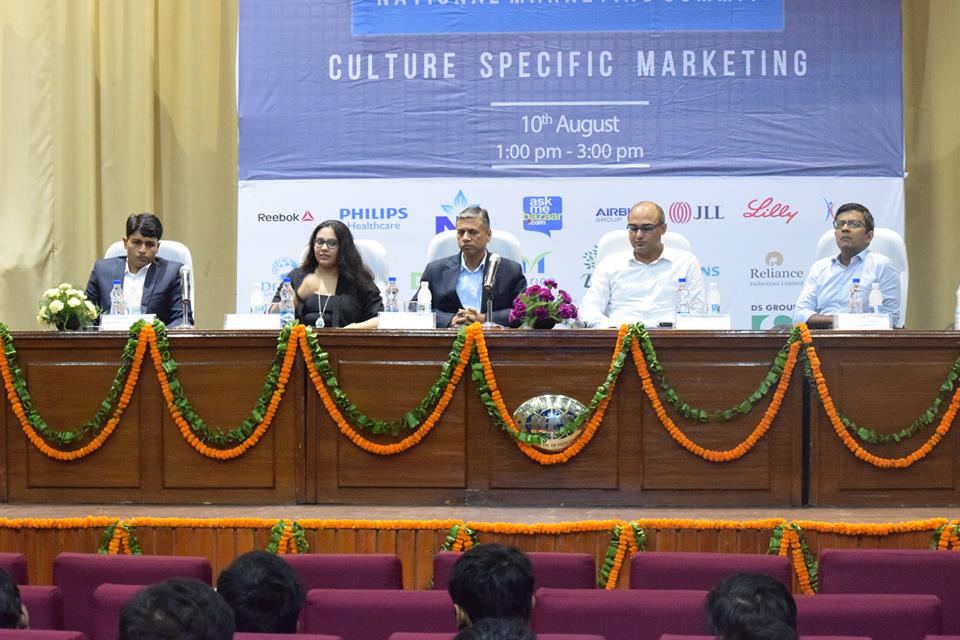 Indian Institute of Foreign Trade (I.I.F.T.) hosted its annual Business Summit, Trade Winds, from 10-12 August 2016. As a part of the framework that the event was casted in, first up in the chain of events was The National Marketing Summit 2016, which brought under one roof industry stalwarts from across the country to elaborate and discuss on the theme 'Culture Specific Marketing'.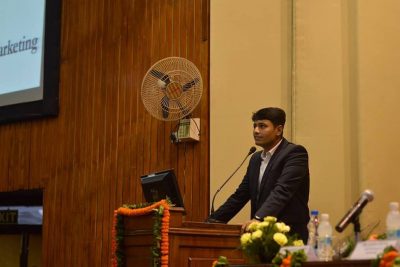 Sankalp Potbhare, Head – Business Development and Sales, RB India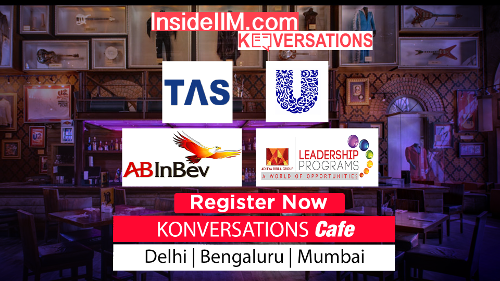 The first panelist of the day was Mr. Sankalp Potbhare, Head of Business and Development and Sales, RB India. He used the example of Durex condoms to illustrate how culture specific marketing can also be 'culture shifting' and used to break stereotypes. He listed out the '3Ds to win' – Dare, Disruption and Differentiate.
Ms. Kanika Mittal, Marketing Director, Reebok India stressed on the 4 principles of culture-specific marketing, namely: know your consumer, engage, inspire and be a part of his/her journey. She used relevant examples from Reebok campaigns to drive home how culturally attuned the brand is to its target consumers and how that helps drive consumer engagement.
Mr. Rajeev Jain, Associate Vice President (Marketing) at DS Group, delivered an engaging address on how consumer insights can be derived from the culture of the consumers and used to build widely successful brands. He used examples of Rajnigandha, marketed as a dry derivative of the wet paan that Indian consumers love, and Pass Pass which caters to the Indian habit of consuming mouth freshener. He went on to explain the fact that how every country having its own specific tastes and food may also have many cultural connotations, and used the examples of Ksheer Dahi, whose All the Best campaign was derived from the consumer insight that Indians consume curd before embarking on an auspicious journey, and Rajnigandha Silver Pearls which contains elaichi that has strong cultural and religious connotations. He also discussed in detail about the successful entry of its recent candy, Pulse, that managed to cross the 100 crore mark within 8 months of its launch and without any Above-the-Line marketing campaigns. Mr. Jain attributed this phenomenal success to the consumer insight of multiplicity of taste and a love for mango flavoured candy that they leveraged upon.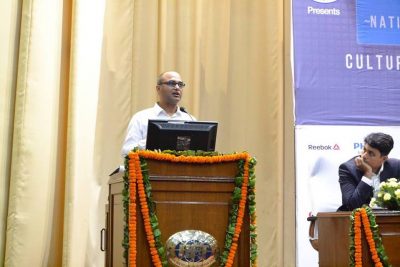 Sudhakar Mishra, Senior Global Product Manager, Philips Health Systems

Thereafter Mr. Sudhakar Mishra, Senior Global Product Manager, Philips Health Systems spoke about the healthcare industry in South Asia. He provided a B2B perspective of culture specific marketing and used examples to illustrate how cultural dimensions of a country play a big role in marketing. He also shared valuable insights on the avenues of growth in the pharmaceuticals and medical devices industry.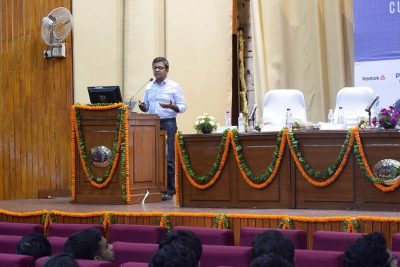 Raghav Gupta, India Country Manager, Bla Bla Car
Mr. Raghav Gupta, India Country Manager-Bla Bla Car, then took the stage and talked about the difference in the European and Indian market in terms of transport. In India, more emphasis is placed on making sure if the facility is safe and more importantly on showing how it's safe.
Cultural variations across various countries form the basis for cultural marketing. Mr. Gupta talked about how a ride sharing platform like Bla Bla Car uses the most profitable e-commerce venture in India i.e. the IRCTC to advertise its services. He spoke about the services offered by Bla Bla Car which include scheduled and on-demand services, and city-to-city and intra-city services.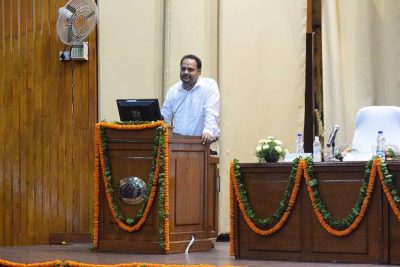 Sudip Mitra, Global Head (Consumer Insights), Marico
The final speaker of the session, Mr. Sudip Mitra, Global Head of Consumer Insights at Marico, discussed the four dimensions of culture – multilingualism, rituals, symbols and the five senses – and how they relate to marketing. He stressed on the importance of identifying different subcultures within meta cultures and noting their point of confluence. He cited the example of Dairy Milk's 'Kuch meetha ho jaye' campaign during the festival season to explain breaking habits of culture during festivities by distributing chocolates along with sweets. Mr. Mitra also talked about the significance of signs and symbols by citing the example of Modi's Chai pe Charcha and Make in India. He discussed about the concept of subcultures and the anatomy of trends.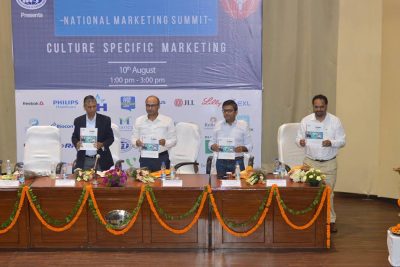 Unveiling of Insights, Research report (Marketing Research Cell, IIFT) by panelists
The summit concluded with the unveiling of Insights, Research Report by the Marketing Research Cell, IIFT on the topic: "Digital Banking: A multidimensional study of potential opportunities and growth in the Indian banking industry" by the panelists.
The summit brought alive with contemporary examples, the marketing concepts that otherwise we just get to read in textbooks. It gave the students new perspectives from which to approach sales and marketing, and drove home the importance of cultural connotations while framing marketing strategies.
—————————
This article has been authored by Archita Mitra, a student of MBA (IB) 2016-18 batch at Indian Institute of Foreign Trade, Delhi and the Junior Club Coordinator , Brandwagon – The Marketing club at I.I.F.T.