'The On Screen Calculator Was Redundant For Me' – Kedar Nath – IIM Shillong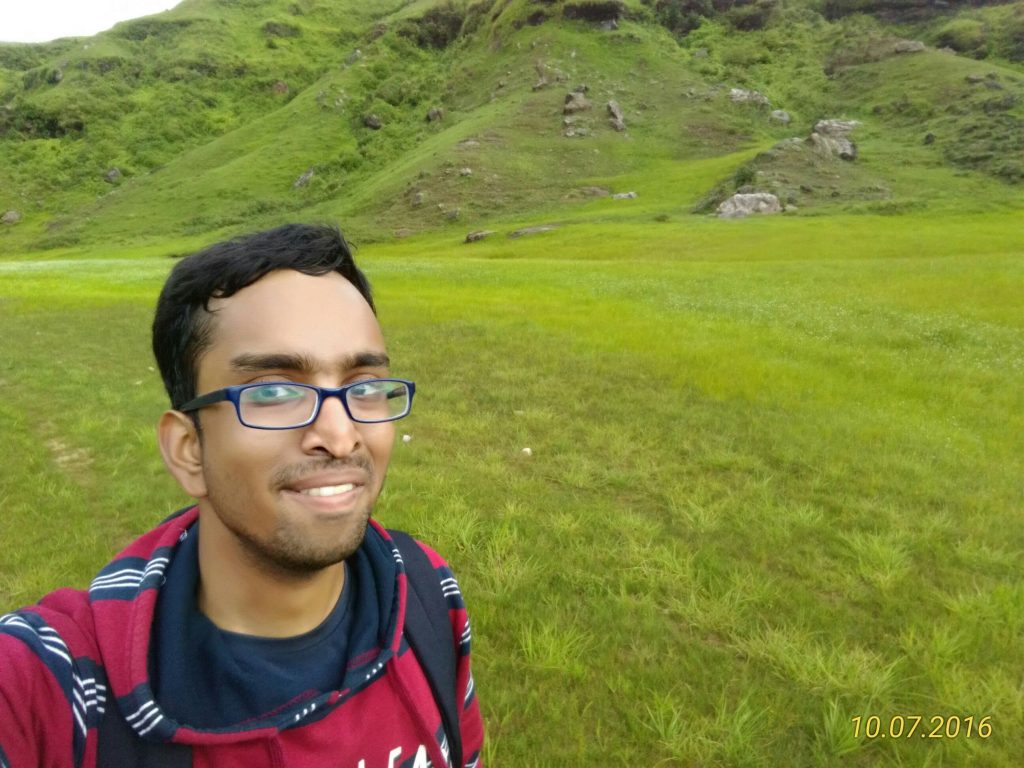 Kedar Nath Kandula is currently pursuing PGDM from IIM Shillong, and is passionate about all things related to Comics, Books (mainly novels..) and is a Movie Buff. Loves trekking and all outdoorsy activities. He is a budding binge watcher, loves discovering new interesting series to watch!

How was your experience of CAT, since the pattern changed, and the calculator was introduced?
I have attempted two CAT exams, one in 2014 and recently in 2015, and the pattern had changed radically from 2 sections: QA & DI and VA & LR, to 3 sections of QA, VA and DI & LR and who can forget the revolutionary entry of the online calculator.
While I was attempting CAT 2014, I had one thought at the forefront of my mind seeing all those mathematically intensive questions involved, and that was "What if" I had a calculator to help me with these innumerous additions, subtractions, even multiplications and divisions.
But then the big twist came when the actual calculator was introduced and time for me to actually use it in the CAT 2015, I felt that the time taken to enter all the required keys on the online calculator was enormous (as we were prohibited from even touching the keyboard and had to only use the mouse to select each and every key) as compared to doing the same thing mentally, almost triple the time I take while doing the same calculations mentally, and I felt it was redundant as we are supposed to save time on trivial things as calculations and expend more time on understanding the concept of the question.
I came to this conclusion after attempting almost 10 questions in the Quantitative Ability Section, and lost precious time in doing so, to which I am grateful now (instead of regretting it), as just think about the consequences; if I would have continued solving all the questions the same way using the online calculator, then I would still be working in Deloitte (Previous firm that I worked in).
Basically not using the calculator worked out okay for me, but some people could perform the calculations on the online calculator without even encountering the time impediment that I encountered, and if it works just fine for you, then it's good that you use it and I won't object to it as it can boost/improve your performance.
Please do practice on the Calculator that we have in our computers by using just your mouse, and record the time you take doing that for any question from QA. And Lastly, remember one thing there's no such thing as one fixed approach to face the CAT, you have to figure out which of your personalized approaches suits you best and don't forget about the ticking clock, as time waits for none.
What made you pursue MBA, and why IIM and not any other top B-School?
The zeal of constantly learning new things mad me take up the pursuit of MBA, as I felt that it would be a fitting challenge to overcome and achieve and then there is also the constant nag at the back of my head, continuously prodding me to start something up and provide jobs and not just consume them.
There is a reason as to why I chose an IIM over any other top B-School, which is the kind of autonomy over one's thoughts without restricting them to any boundaries and actually encouraging them to grow boundless, think out of the box so that it gets imbibed and we do that day after day without even realising that we are endlessly innovating every single day.
When did you start preparing for CAT? And did you change your preparation strategy after the announcement of the pattern change or you followed the same routine?
I started preparing for CAT 2015 on the day that I had got my CAT 2014, and started off by writing down all of my strengths and weaknesses and also the examination pattern, which I started analysing by asking myself this question, "Where did I go wrong and Where did I fall short on time?"
This question just brought out in front of me whatever difficulties that I had faced in the test centre while attempting the exam, which were as below:
Utterly poor at doing fast mental calculations (Like Additions…)

No management of time (Just wasted it all!)

Wasted lot of time thinking about questions, which were too above my level of prep

Feeling Regret just leaving easy questions unanswered in the nick of time

And believe it or not: A creaky chair under me.!
I started off by charting out a strategy for preparation as I did not want to be caught unaware this time around!
After the announcement of the pattern change came out, I felt happy that one of my difficulties (i.e., Utterly poor at doing fast mental calculations) was going to be automatically resolved as they were providing an online calculator, and changed my strategy so that I spent more time on overcoming other difficulties.
What was your strong/weak section and what was your overall test taking strategy?
My Strength was Verbal Ability and to an extent QA and my weaknesses were DI & LR.
Thereby looking at the changes in the format, I changed my practice pattern. The major chunk of my time was allotted to CAT prep, questions that pertained to DI & LR from my study material and whatever material that I could lay my hands
And the remaining time that I had planned out, I focused on getting the kind of language, grammar, style of writing used in actually forming the questions by poring through the past 10 years of CAT question papers as I had difficulty in understanding what the question wanted me to find out/solve, and then the actual resolution did not take much of my time as did the understanding of the question part.
What was your strategy for individual sections (Quant/Verbal/Data Interpretation/Reading Comprehension)?
VA/Reading Comprehension : As I was pretty good in this section, my prep comprised of reading novels and newspapers daily, and I didn't put much work into it.
QA : Try to get time for solving down by  imprinting various solving techniques into my mind so that recalling would not be much of a problem in the exam.
DI & LR : Practiced a lot of questions so that I got the approach right and also rectified the mistakes that I made in order to get the right approach to solve them. It actually helped me in having multiple perspectives about a single question and I understood its value only when I wrote CAT 2015!
Making mistakes isn't bad, as long as you learn from them and don't repeat the same ones again!
What do you think you did right during test prep? Did your educational background help you during test prep? Did it help you in subsequent rounds (WAT-GD-PI)?
I think that the extent of the scope of questions that I practiced daily qualitatively as well as quantitatively did the trick of achieving dual objectives for me. Efficient management of time also enabled me to solve more questions in the exam as I could understand the way that they were structured more clearly now.
My educational background as an Electrical Engineer helped to be prepared for whatever difficulties/adversities the exam might hold for me, as it was the same with us with our subjects in graduation, with regard to the level of uncertainty that we had to face.
What was your strategy for the D-Day and what do you think you executed the Best on the D- Day?
My strategy on D-day was to be calm and not get flustered/phased by anything. I started by finding a comfortable seat to sit on, once I entered the exam hall, and then I calmed myself by doing some basic deep breathing. Once the exam began, I faced a lot of questions that seemed attainable but remained aloof to my thought process, so my strategy for these was to bookmark them, and to come back for them afterwards when I had time and completed all the easy ones.
I think that I executed my time management skills to the core on the D-day as I had increased my speed of understanding the questions and also could do the calculations faster than that of last years, this thereby contributed to saving of almost 15 minutes at the end, thereby giving me more than enough time for a quick review of all the questions. And that was enough for me to have the confidence that I had belled the CAT successfully.
How was the interview experience like? What was your preparation strategy and how did the interview turn out to be?
The interview experience was very enlightening and a very good learning experience.
My preparation strategy was to brush up on all the recent news events that were occurring all over the world with special focus on our country and even more focused on our State, and also prepare for generalist questions like "Why do you want to join our Institute?" and the like.
But what happened in the interview was totally unpredictable, I felt that the questions were totally on the points that I had written in my resume, which at that point I had the presence of mind to prepare for beforehand, and also questions were being asked about a subject of my final year of my graduation, which we totally neglect due to various reasons like placements, chilling out with friends, and all. And I am not an exception to this. Even I didn't have any clue regarding the subject as a whole, but when the questions got specific about a process that my lecturer in college and me had a big disagreement about, as the assumptions in the text were unrealistic and I won when I made her realise that later, I hollered in joy at myself then (inwardly of course) and proceeded to demolish every question that the interviewer had for me with precise as well as well-elaborated answers which got both of the interviewers feeling good about me, and then they started grilling me regarding the fundamentals of that particular process (thank god for that) and I then started doling out even more elaborated, and well-illustrated (they handed me a pen and a paper for illustrating whatever I was explaining) answers that they finally got satisfied with my performance, that they didn't have any further questions into it, and I felt truly proud about my ability to explain an entire complex electrical concept to them!