'The Only Thing Constant In The World Is Change' – Kishor Rao's Internship Experience At Baxalta Bioscience – DMS-IITD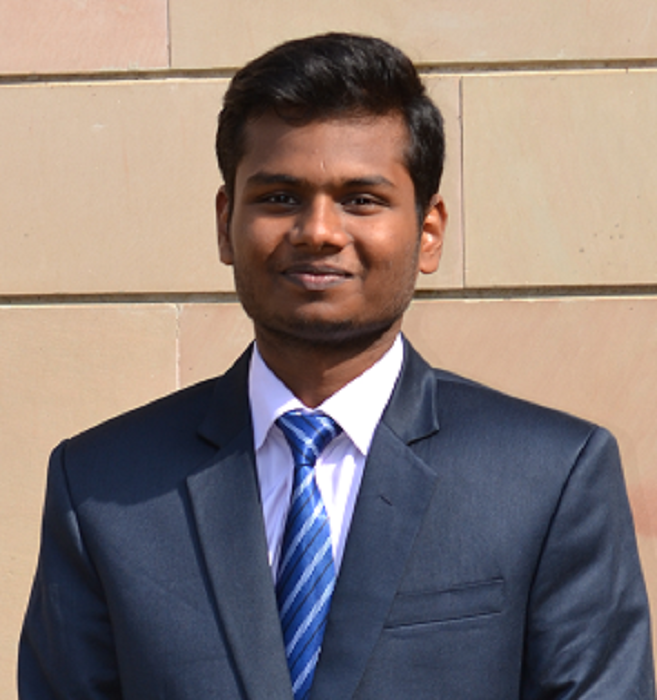 I was ecstatic to get into a biopharmaceutical company as I had always been impassioned about understanding the healthcare ecosystem in India. With comprehensive guidance from my seniors and the little knowledge I possessed, I kick started my internship with a lot of excitement and expectations.  On the first day of my internship, I was briefed about my work, roles and responsibilities and I had to work in the domain of "Business Model Innovation".  My expectations doubled as I had known nothing about it and it sounded very fancy to my ears. I am grateful that the work and profile provided to me gave deep business insights and aided me to gain new and relevant skills.
This was my maiden window to the corporate world. The 2 months of the internship were extremely productive in terms practical application of different concepts which I had acquired in my classroom. Being a fresher, the learning curve for me was exponential. I had not only comprehended the technical and business aspects of the company but it was accompanied by exposure to the must have corporate etiquette which helped me enhance my personality to a great extent.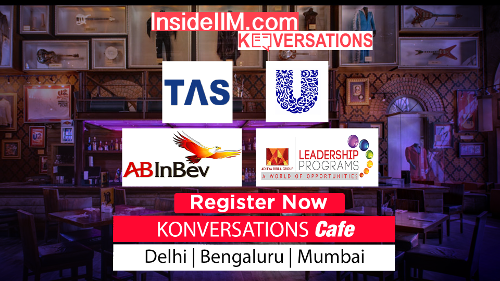 "The only thing constant in the world is change" – My batch mates and I would have probably heard this phrase a zillion times from various guest speakers and contrary to my understanding of this clichéd phrase, this was the first time ever when I witnessed the true essence of each and every word in it. In these 2 months, I had seen unimaginable transitions in the business. In July 2015, Baxalta was spun off from its parent company Baxter and while I was half way through my internship the company was acquired by Shire in the month of June. It made me realise the importance of being swift and effective in terms of decision making, understanding markets, innovating, generating-creating value and catering to the customer's needs.
I got to learn about Analytics, data collection and analysis, SPSS and other tools. Other key learning involved initiating business expansion plans by meeting and speaking to companies, diagnostic centres, doctors, hospitals, patients, clients, partners and other stakeholders. I got an opportunity to work with cross functional teams and understand the overall perspective of the business and Hemophilia healthcare ecosystem in India. I was motivated to the peaks as I could see my work being approved and implemented in the business. The impact of my contribution gave me a great sense of achievement and made me feel important and relevant.
I was guided by two managers who consistently provided direction towards the project scope, timeline, deliverables, technicalities and other aspects through effective feedback at each milestone. I considered myself privileged enough to have worked under them as they were really considerate, knowledgeable and helpful throughout. These months were proven to be a great platform to boost my connections as I interacted with my managers, Business Head, HR, Director, teams and co-interns on regular basis.
I was blissful to have successfully completed my internship and meeting the expectations of my managers with respect to the deliverables. I was overwhelmed to receive a great feedback and was conferred as 5-star performer along with appreciation from the Director and Business Head for my dedication and outputs. Now, when I look back, I can sense the profound learning that has come along with it which would be useful in classroom learning as well as for my future endeavours.
————-
About the Author:
Kishor Rao from Department of Management Studies, IIT Delhi shares his inclusive internship experience with the Media cell DMS, IIT Delhi. Kishor completed his summer internship in BAXALTA BIOSCIENCE INDIA PRIVATE LIMITED working out of Gurgaon. Here's how he sums up the rollercoaster experience
Media Cell DMS, IIT Delhi
The Department of Management Studies is a result of the evolutionary process of growth of an idea floated in 1963. What was then a seed, gradually came to life and in 1974, IIT Delhi set up an internal committee to scrutinize the functioning of the management area in the institute. In 1975, an expert committee was setup to formally examine the possibility of launching this area in a more sustained fashion. The result was an M.Tech programme in "Management Systems" in the School for System Studies, (subsequently renamed School for Systems and Management Studies). The year 1978 saw the setting up of the Management Core Group and the core inputs to a full time Management Education at IIT(D) were reconfirmed by an Advisory Committee constituted by the representatives of the Academia and the industry. Since then, there has been no looking back. The School for Systems and Management Studies became the Centre for Systems and Management Studies. This was subsequently renamed as the Centre for Management Studies. In 1993 the Department was brought into existence by amendment to IIT (D) statutes. Clearly, the Department responds to a felt need of the Indian Industry and derives satisfaction from its heavy field orientation in all its curriculum activity. In response to the feedback from the students, alumni and industry, the Department of Management Studies launched MBA programmes in 1997. The department currently runs a two year full time MBA programme (General and with focus on Telecommunication Systems Management) and a three year part time MBA programme (with focus on Technology Management). MBA program in IIT Delhi is designed keeping in mind the changes in business environment and the need of the industry. Our academic program is comparable to the best that are available in the world class business schools for creating managers to face the new challenges of the ever changing market environment. The entire course aims at creating holistic managers trained by a very eminent faculty, which is also supported by the experienced professionals as external faculty from India and abroad. The students are admitted through a rigorous screening process that includes CAT score, group discussion and interview. IITD MBAs are known to do well.