The Post MBA Journey Of An IIM Trichy Alumnus

Journey beyond MBA.. ahh.. feels like heaven indeed. At least that is what most of the MBA students along with the prospective ones would think. As far as we have experienced life so far, it seems to be a basic human nature to look beyond the present into the future, so a sneak peek into the lives of our seniors and alumni gives us the necessary opening for the same. It also helps us receive some worldly "gyaan", know the struggles involved and get inspired by the achievements of the alumni. The alumni can always guide the students about the real world events, situations and give a direction to the students' quest for knowledge. As the institute looks forward to the alumni for their guidance, I am sure the alumni also look forward to interacting more with the institute, and thereby, relive a part of their lives in the institute. Hence without further ado, I take this opportunity to introduce you all to Mr. Gaurav Gulati, an alumnus from IIM Trichy, who has kindly consented to share his experiences with us.
Born and brought up in Jaipur, Gaurav is an MBA graduate from IIM Trichy (Class of 2014-2016). He is currently working as a Warehouse Management System (WMS) Consultant in Ramco Systems based out of Melbourne. He is responsible for implementing WMS solutions for the customers across Australian geography. Gaurav studied B.Tech in Metallurgical and Materials Engineering from MNIT Jaipur. He worked for 2 years at Jindal Stainless Limited, prior to joining IIM Trichy. His interests include travelling to places of natural beauty and playing basketball. He is a diehard fan of Liverpool Football Club. Let us now hear about the experience of Gaurav as he explains his journey beyond MBA.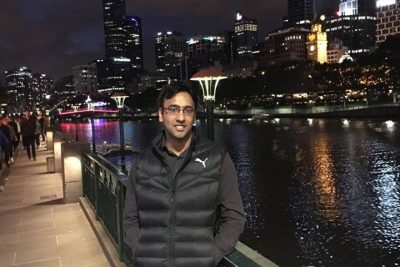 Can you shed some light on the differences in your working style or job responsibilities, when you contrast your work pre and post your studies in IIM Trichy?
Before joining IIM Trichy, I was working as Associate Manager at Jindal Stainless Limited (Manufacturing Plant). Working Style is completely different in a manufacturing plant. You have to work in shifts, follow safety rules and do the same job daily (production of stainless steel). My responsibilities included managing the workforce in a shift as in charge and looking after the work which was planned for that shift. Some of the other responsibilities were managing process control to improve the quality. I was also working as a supervisor in implementing SAP in our plant.
After graduating from IIM Trichy, everything changed in terms of working style and responsibilities. Working style is way different in IT industry (Best part is 5 days a week). Every day for me is different since I'm working from a client location in terms of workload and timings (as you have to work on both onsite and offshore timing). There are a lot of responsibilities when are working on a project which includes requirement gathering from customers, designing the solution, map the AS IS and TO BE process and developing the functional specifications for implementing the module for the customer.
Describe your role in your organisation. We as students are also highly interested to know about your typical day at work.
I am working as a Warehouse Management System (WMS) Consultant at Ramco Systems. My base location is Australia where we are implementing logistics module for the customers across the Australia Geography. My role also includes (other than my responsibilities) to help customers adopt the best practice in the industry in synchronisation with the technology.
A typical day for me starts when I reach the office at 9:00 AM and usually ending at 5:00 PM (since I am working at the client's location). Depending on which stage of project I am in, my day gets remains occupied in meetings with the client as well as the offshore team (Mostly after 6 PM), analysis of client's current process, understanding the AS-IS process to make things easier for everyone in to be process (solutioning), getting these things done from the offshore team and training the client on the same (implementation phase). There are days when I had to stay late (coordinate with the offshore team) and wake up early next day for the client meetings and training. So a typical day passes like a flash in client interaction, answering emails and calls from the offshore team.
Let us rewind a little bit. How did you feel about joining a new IIM? Apprehensive or Determined? On what factors did you base your decision?
 I still remember that day when I took a decision to join a new IIM. There was a lot of noise and apprehension focused around the new IIMs, the strongest ones telling me that they are not worth joining. However, I realised that such apprehensions do not hold good at any point of time, owing to the tremendous rigours of the MBA course at any IIM, which makes the students prepared for the rigours of life beyond the MBA. I took a stand for going with a new IIM.  There were few factors I considered while taking this decision, some of them are:
Faculty (Full Time and Guest) and their Profiles (Qualification and Expertise)
Job Profiles Offered
Alumni Reviews
Facilities, Hostel, Sports (I can't live without sports)
Small Batch Size
I realised that it was the right time for me to go for an MBA course (how MBA will help me in career). Hence I decided to go with a new IIM (IIM Trichy) over converts from two other Institutes (both highly established for that matter).
Please tell us how the learning here in IIM Trichy is helping you in your Corporate life.
Learning at IIM Trichy has helped me grow both in my personal life as well as in my professional career. I was a member of the Student Council and served as the Sports Secretary of IIM Trichy. The most important takeaways from these 2 years of my MBA life are to take ownership of tasks and responsibilities associated with those tasks, to be able to adapt to different situations, to put up the best of your efforts consistently and to manage your time effectively so that you can do multiple tasks and achieve time efficiency. This is quite important even in your MBA course.
Coming to the topic of time efficiency, can you tell us how you managed to cope up with the academic rigours, coupled with clubs, committee work and projects in IIM Trichy? Any tips you want to give to the juniors?
Prioritise your activities: Just focus on the priorities that are important and avoid last minute rush on critical things. Prioritising worked for me in handling both academics as well as club/committee work. Also, I used to spend at least 1 hour daily playing sports (as I mentioned earlier, I can't live without sports).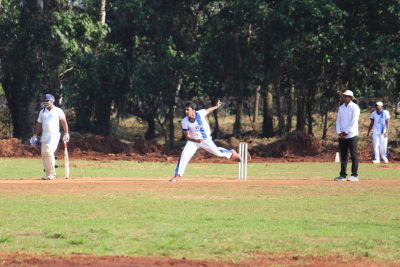 We are expected to shift to our permanent campus very soon. How do you feel about that, given the facilities of NIT Campus?
As an alumnus, it is very exciting to know that we are shifting to our permanent campus. Smart classrooms, a world-class library, air-conditioned hostels, sports facilities and more will make this new campus a dream campus to live in. It feels amazing that we will have our own campus now. However, at the same time all of us have our memories attached to the old campus (NIT Trichy) as a student, especially looking at the time we spent in the Beryl Hostel. But after seeing the new campus, I feel that the upcoming batch students will have a great learning experience at IIM Trichy.
Any advice you would like to give to the prospective students or present batch of students in IIM Trichy?
Enjoy each and every moment of the 2 years at IIM Trichy because you will never get a second chance to live those moments. Take part in competitions and the events which happen in the Institute throughout the year. Interact with your peers, be a part of club or committee and do some productive work for the same. Try to get out of your comfort zone and take risks, this which will help you later in the Corporate world.
About the Interviewer: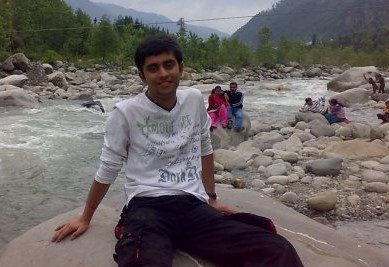 Abirbhav is a member of InsideIIM Student Team 3.0 from IIM Trichy. He has worked in several roles in Mitsubishi Electric, Keihin and Cummins before joining IIM Trichy. Abirbhav loves automobiles, exploring uncharted territories, photography and trying to make sense of stuff around him. He is also a member of International Relations Committee and Podium (Debate and Literary) Club of IIM Trichy. He would love to hear from you on LinkedIn.
Abirbhav Mukherjee
Abirbhav is curious about the details and the logic behind the things around him. He also loves travelling, photography and exploring the uncharted territories. Abirbhav is an alumnus of IIM Trichy (MBA 2016-2018 batch) and is currently working with L&T Hydrocarbon (Corporate Strategy). Passionate about the world of automobiles, Abirbhav has worked in various roles in Cummins, Keihin and Mitsubishi Electric prior to joining IIM Trichy. Abirbhav was also a member of the InsideIIM Student Team 3.0. He has also won L&T OutThink 2017 B-School competition and has represented India as a Youth Delegate in Sri Lanka. He would love to hear from you on Facebook, LinkedIn or Instagram.